Tim Cook outlines tech's "data industrial complex"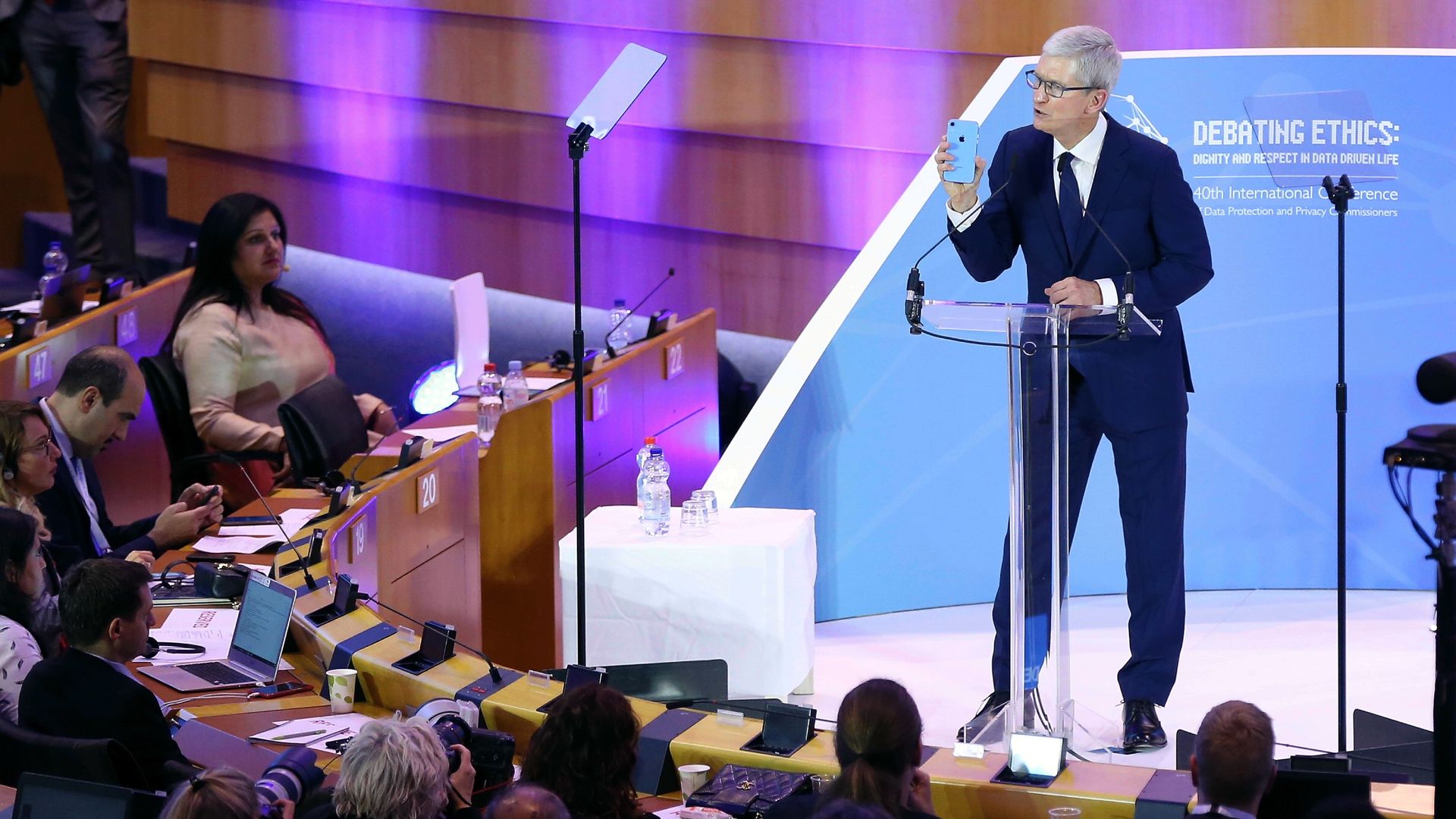 Apple CEO Tim Cook, speaking in Brussels this morning as the first tech CEO to keynote the International Conference of Data Protection & Privacy Commissioners, vividly sketches the dark side of what he calls a "data industrial complex."
What he's saying: "Every day, billions of dollars change hands, and countless decisions are made, on the basis of our 'likes' and dislikes. ... These scraps of data — each one harmless enough on its own — are carefully assembled, synthesized, traded, and sold."
"Taken to its extreme, this process creates an enduring digital profile that lets companies know you better than you may know yourself. Your profile is then run through algorithms that can serve up increasingly extreme content, pounding our harmless preferences into hardened convictions."
Be smart, from Axios' Ina Fried: Supporters of meaningful privacy regulations can count on Apple's backing, as the company continues to try to stand apart from other tech giants, particularly Google and Facebook.
Go deeper:
Go deeper