Political terrorism in America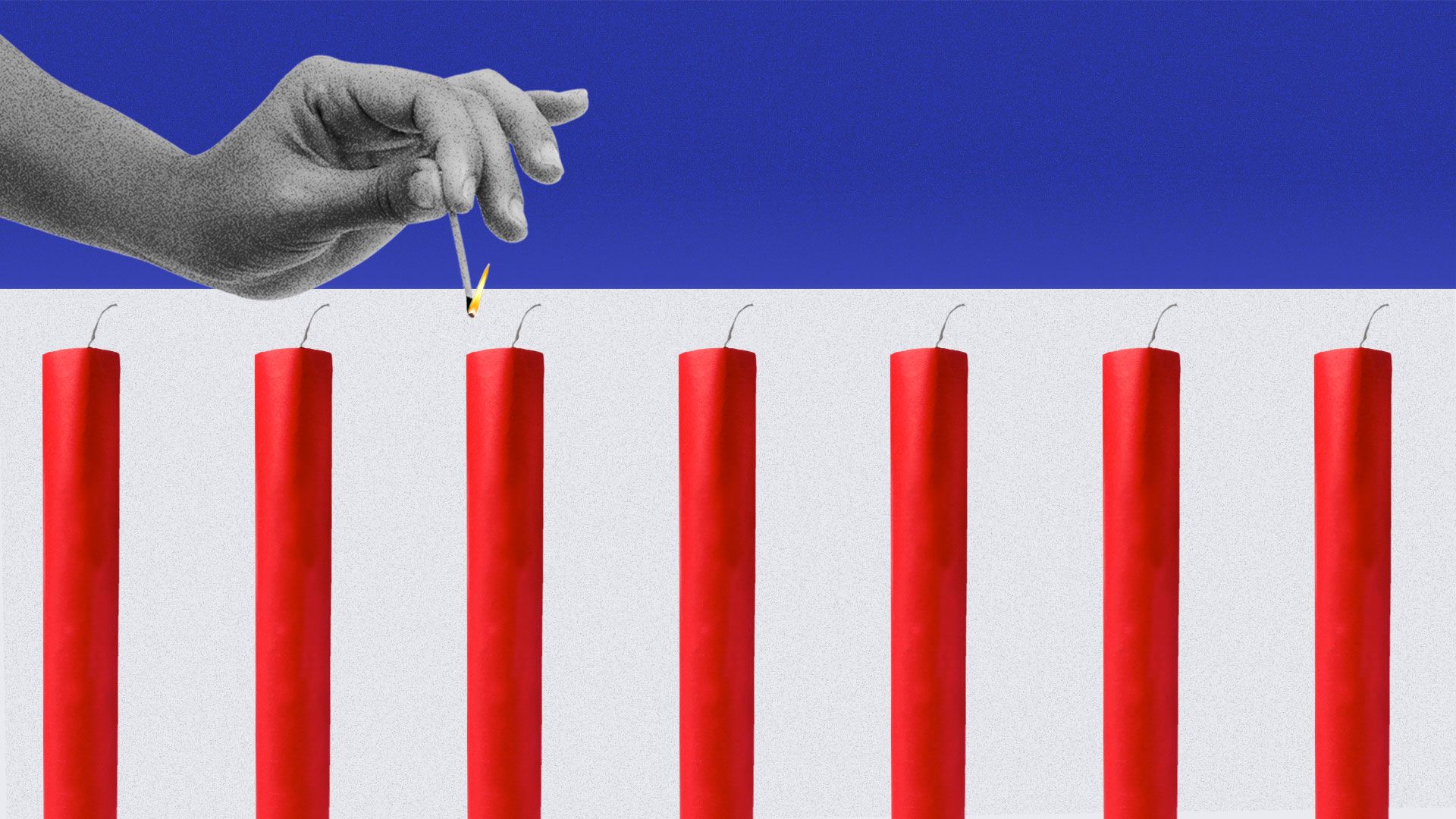 The U.S. is in the middle of the largest-scale terror by mail campaign since 2001, threatening to eclipse the Unabomber in a far shorter time window.
The big picture: Thankfully, no one has been hurt by the most recent incidents. But a wide swath of Democratic leaders and public servants was targeted today, which should concern all Americans.
Driving the news:
Packages reportedly containing explosive devices were sent to Bill and Hillary Clinton, Barack Obama, John Brennan (the package was sent to CNN, where he sometimes appears on TV), Eric Holder, and Maxine Waters.
Just two days prior, a bomb was sent to the home of Democratic megadonor George Soros.
Why it matters: There's too much violence in our politics. In just the past two years...
A conspiracy theorist entered a pizza restaurant with an AR-15, firing three shots.
House Majority Whip Steve Scalise was shot, sustaining critical injuries.
Republican congressional candidate Greg Gianforte assaulted a reporter, then won election.
A white supremacist was charged with second degree murder in the death of Heather Heyer in Charlottesville.
Earlier this month, ricin was detected on packages addressed to Defense Secretary James Mattis and Admiral John Richardson, the chief of naval operations, during a screening at the Pentagon's mail facility.
What they're saying:
President Trump: "We have to unify, we have to come together and send one clear, strong, unmistakable message — acts or threats of political violence, of any kind, have no place in the United States of America."
CNN's Jeff Zucker: "There is a total and complete lack of understanding at the White House about the seriousness of their continued attacks on the media."
Hillary Clinton: "We are fine thanks to the men and women of the Secret Service ... But it is a troubling time isn't it? And it's a time of deep divisions and we have to do everything we can to bring our country together."
Steve Scalise: "These attempted attacks that have been made are beyond criminal, they are acts of pure terror... I have experienced first-hand the effects of political violence, and am committed to using my voice to speak out against it wherever I can... As a nation, we must agree that this is a dangerous path and it cannot become the new normal."
The bottom line: There's nothing ensuring this gets better before it gets worse.
Go deeper: Mail bomb spree: Clintons, Obamas and others targeted
Go deeper