Challenges await Washington D.C. if Amazon HQ2 comes to town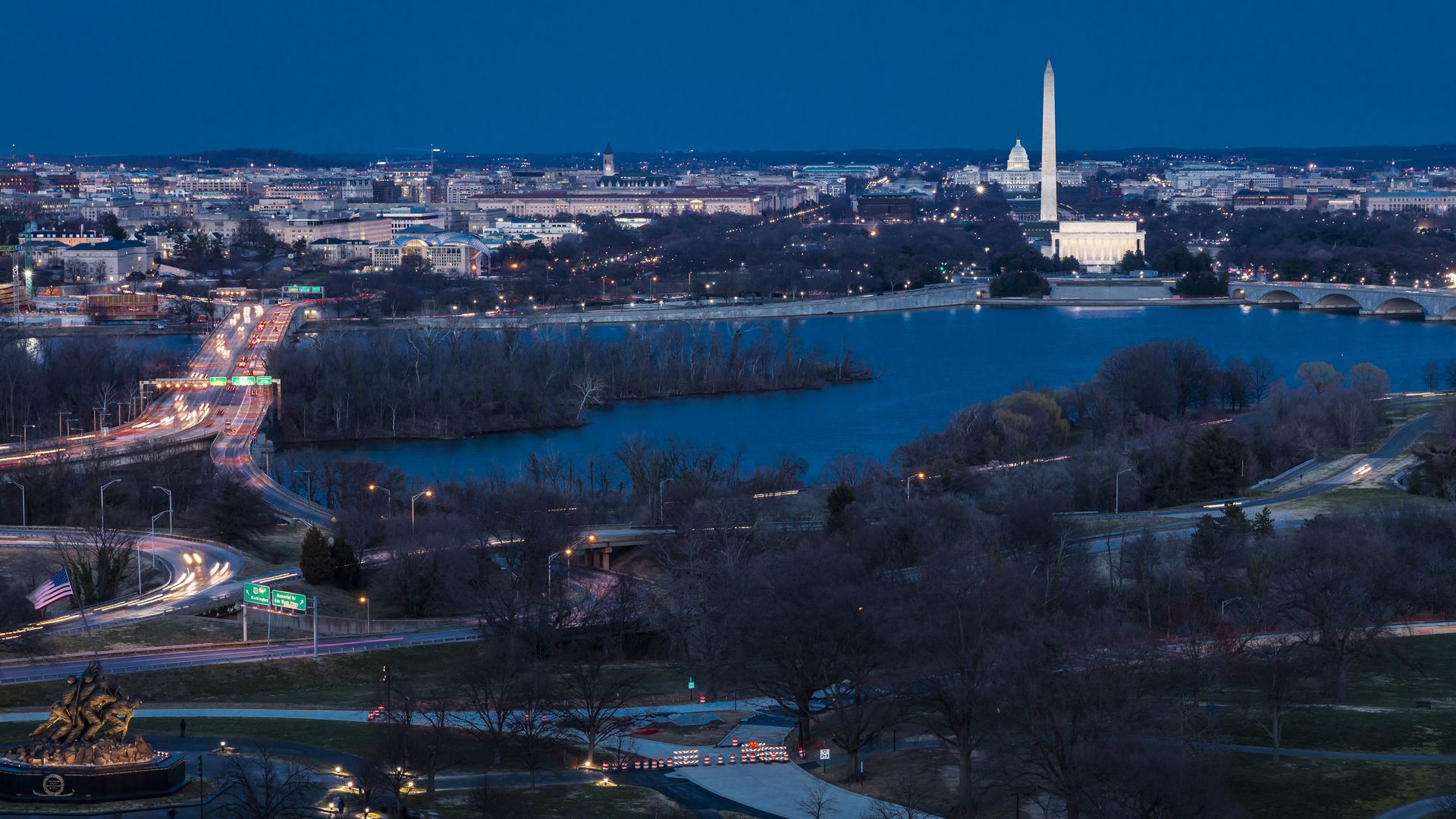 A host of challenges lie ahead for the Washington D.C. area as an Amazon HQ2 finalist, as housing production has fallen behind and home prices and rents have been climbing in surrounding areas, per an analysis from the nonprofit Urban Institute.
Why it matters: Amazon CEO and owner of the Washington Post, Jeff Bezos, has clear ties to D.C. as the e-commerce giant continues to expand into new and highly regulated business areas. But if D.C. is chosen, Amazon's arrival with tens of thousands of new jobs could further clam up a slow housing trajectory.
The big picture
Washington D.C. is offering four areas to Amazon: Anacostia Riverfront, NOMA- Union Station, Capitol Hill East and Shaw-Howard University.
The Metropolitan Washington Council of Governments estimates there needs to be 235,000 more housing units by 2025 to keep pace with expected job growth, but is expecting about 170,000 new units by 2025.
Amazon is promising an additional 50,000 new jobs that could push a production target above 267,000, requiring a substantially higher pace of housing production above current levels, the Urban Institute said.
Housing prices have been climbing steadily since 2010, especially in Arlington County and the District of Columbia, where median sales prices now surpass $500,000, per CoreLogic Market Trends.
High-income renter households have sky-rocketed in Loudoun County and D.C. Between 2011 and 2017, rent prices in Loudoun shot up 11% and climbed 8% in D.C., according to Zillow Rent Index.
The bottom line: Similar to D.C., the housing crunch is likely to happen in many other finalist cities. Without more housing production with wider price points, "rising affordability pressures and lengthening commutes will intensify, and more households will experience hardship," the report said.
Go deeper:
 This story has been updated to reflect corrected housing data provided by the Urban Institute.
Go deeper