Digital transition triggers ad industry trust crisis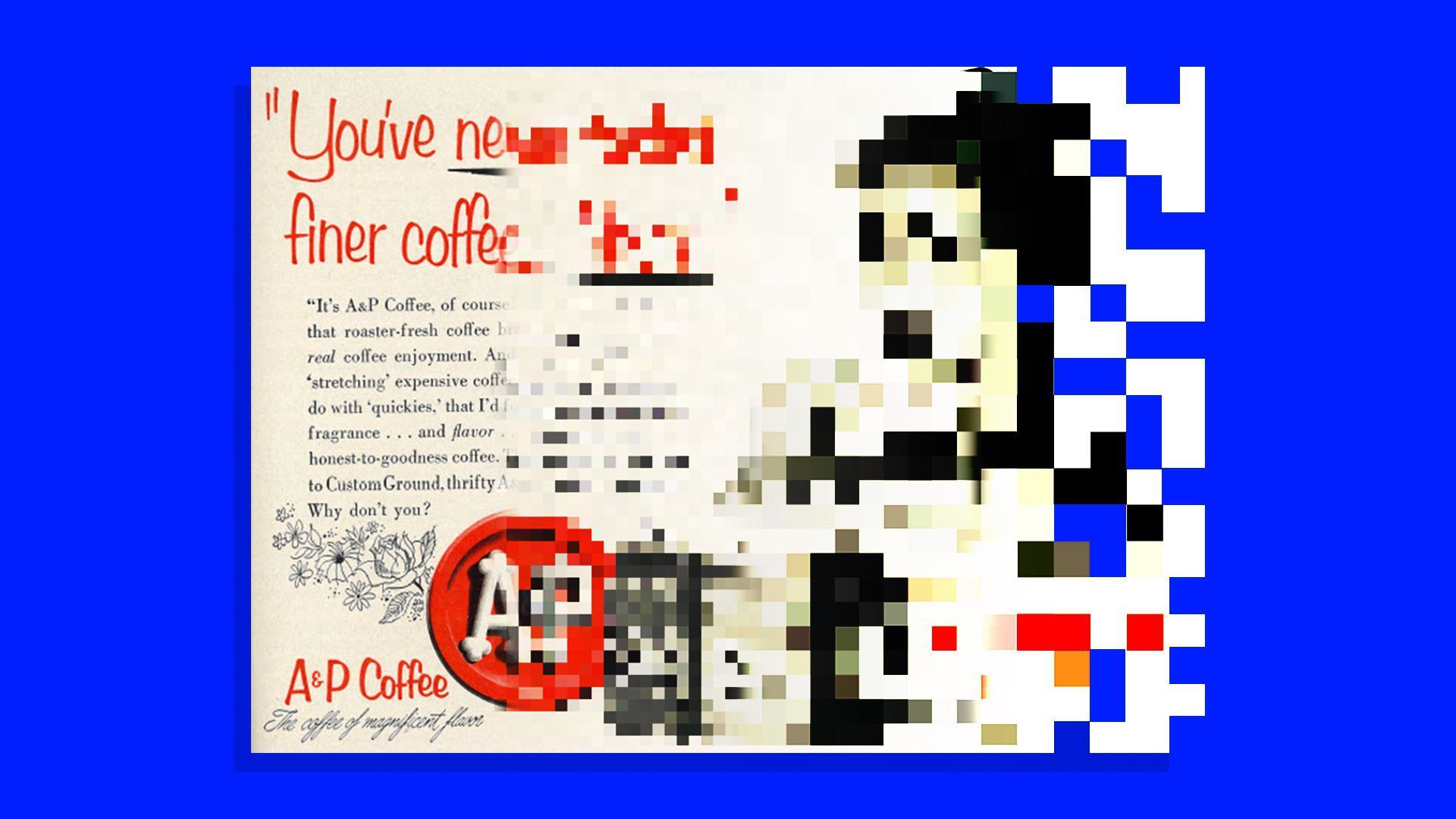 The $220 billion U.S. advertising industry is facing an unprecedented wave of scandal and controversy, causing frustration amongst marketers, consumers and lawmakers.
Why it matters: Advertising was supposed to become more transparent in the digital era, but instead it's gotten murkier, leading to more fraud, shady business practices, discrimination, and even national security issues.
How we got here: The advertising industry is loosely regulated by the Federal Trade Commission, which has the jurisdiction to punish people or business for unfair trade practices, including deceptive advertising. The Federal Communications Commission also has the right to set rules around non-digital ads, like TV and radio.
But regulators have struggled to enforce the broad "don't be deceptive" standard with digital marketing, and particularly automated marketing, which has dramatically increased the number of advertisers and ads that are active at any given moment.
A lack of government oversight in digital has largely left firms that sell ad space to be accountable for their services. But recent examples show that those companies don't always have the capacity to manage their own technology, and it's hard for marketers to prove that an apparent mistake on the part of a platform is actually a violation of the law.
On the tech side, Facebook, one of the world's largest ad companies, is facing a lawsuit for failing to disclose for more than a year a key error in how it measured video ad viewership. It's the latest in a long string of similar measurement fiascos for Facebook (and other big tech platforms), particularly around video.
On the publishing side, Newsweek has faced a year-long ad fraud probe, per WSJ.
On the agency side, many of the biggest holding groups are facing federal investigations over faulty ad practices, like bid-rigging and kickbacks.
As a result, everyone is losing trust in the ad industry. Roughly a quarter of U.S. Internet users have ad blockers, per eMarketer and multiple studies indicate that consumers find digital advertising to largely be a disruptive experience.
Marketing bosses from some of the biggest companies, like Procter and Gamble and Unilever, have threatened to pull ad budgets from digital and put them towards outdated mediums (like TV) that are more regulated, but also more consistent.
The industry is trying hard to win back trust from marketers, who are beginning to pull spending from digital platforms that they fear aren't trustworthy and consumers feel are creepy and invasive.
On Wednesday, the CEOs of several major ad exchanges signed a letter pledging to increase quality assurance via better fraud inspections, be more transparent in the fees they charge for ads and be upfront about business arrangements.
Last month, several of the world's biggest advertising companies said they supported national privacy laws after years of preaching self-regulation.
Many of the biggest ad platforms, like Google, Twitter and Facebook, are starting to come clean about the types of ad abuse on their platforms and what they can do to better prevent dangerous ad practices in the future.
Between the lines: Most stakeholders within the industry agree that there need to be more mechanisms put in place to hold the ad industry accountable for the billions of dollars transacted within their marketplaces, but there's no real solution in sight.
The Media Rating Council (MRC), the ad industry's de-facto watchdog, is struggling to get buy-in from the major tech firms around its standards — and even when it does, the auditing process is lengthy and tedious.
Lawmakers are unlikely to pass any meaningful privacy legislation in the foreseeable future.
Be smart: Most regulation in the ad industry has been left to the agencies and the courts, where marketers or consumers can file complaints —but the "don't be deceptive" standard they operate under hasn't evolved to cover digital-age problems.
The bottom line: At its best, the ad industry has always prided itself on creativity and innovation, but today that tradition is being eclipsed by frustrating user experiences and painful controversies.
Go deeper:
Go deeper