"Strong evidence": Elizabeth Warren releases DNA test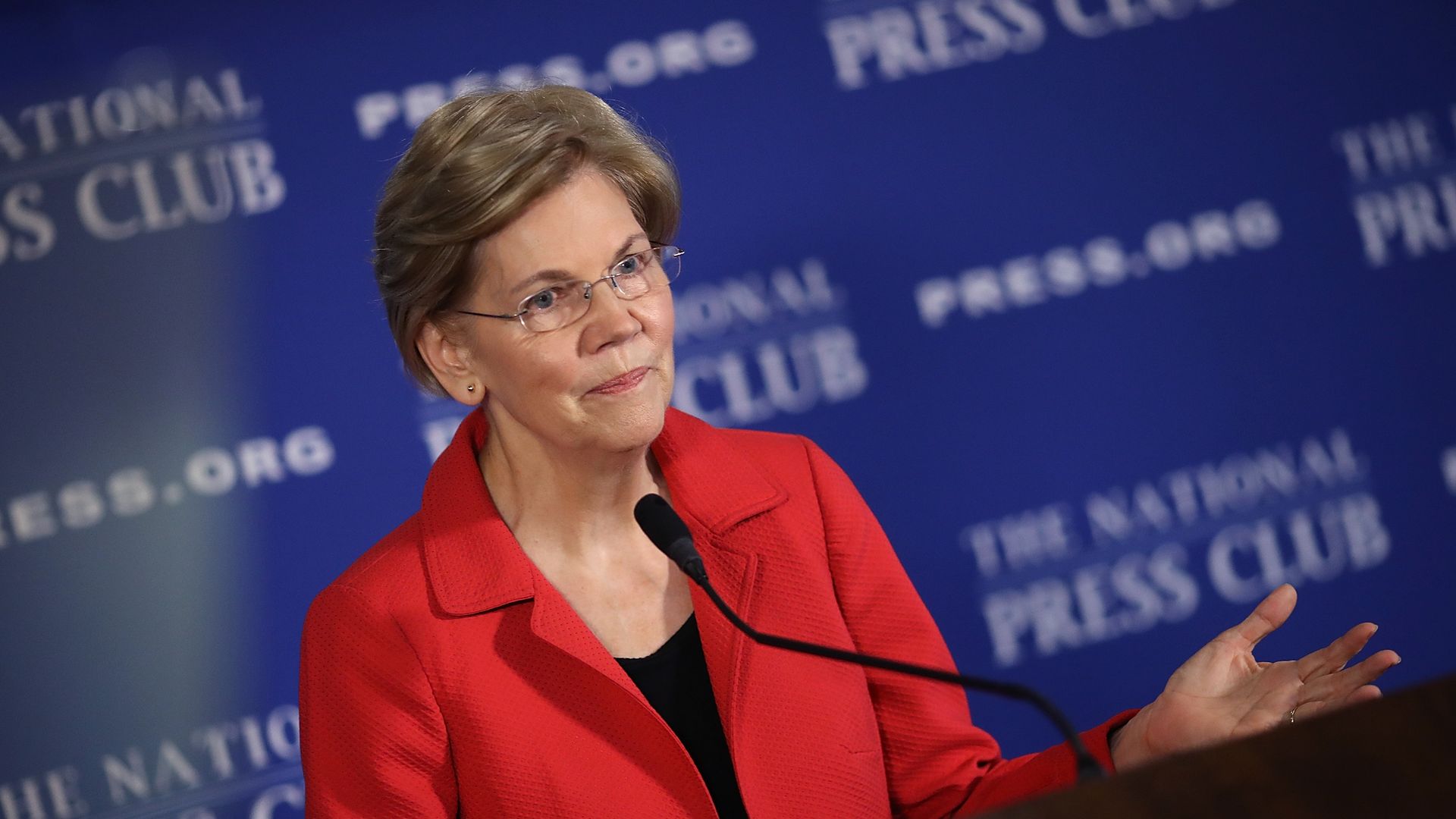 Sen. Elizabeth Warren (D-Mass.) released a DNA test to the Boston Globe that suggests there is "strong evidence" she had a Native American ancestor 6–10 generations back in her family tree.
The big picture: The test, while "inherently imprecise," indicates Warren is between 1/32 and 1/1,024 Native American, supporting the senator's claims that her Cherokee ancestry was a recurring theme in the family stories she was told growing up in Oklahoma. The controversy over Warren's heritage had become a favorite target for mockery by President Trump, who nicknamed her "Pocahontas" and claimed she had used a false minority status to get hired at Harvard Law School.
An earlier Boston Globe analysis found that her ancestry was never a consideration during the hiring process at Harvard or throughout her rise in the legal profession.
The transparency of providing the DNA test, which drew comparison from Globe writer Annie Linskey to President Obama's release of his birth certificate during the birther controversy, will fuel further speculation that Warren is serious about a 2020 presidential bid.
Go deeper