https://www.axios.com/why-trump-keeps-calling-elizabeth-warren-pocahontas-1513307195-dfbd4f53-fd10-4480-be25-1471ed199e4e.html

Facts Matter
Why Trump keeps calling Elizabeth Warren "Pocahontas"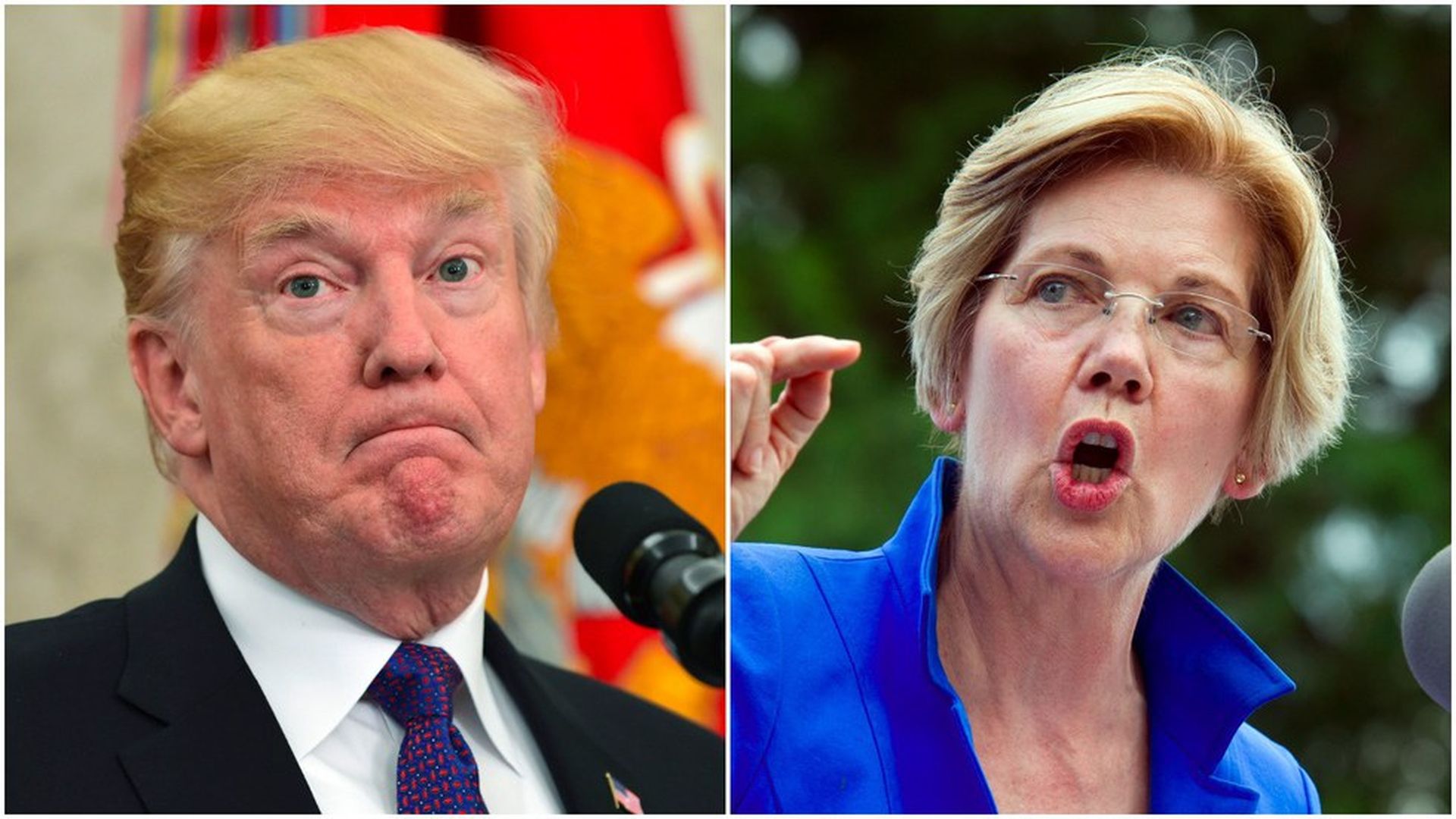 President Trump brought back his derogatory nickname for Sen. Elizabeth Warren (D-Mass.) today, this time during a ceremony honoring Native American war heroes: "You were here long before any of us were here. Although we have a representative in Congress who they say was here a long time ago. They call her Pocahontas," he said.
Why it matters: Trump cooked up several demeaning nicknames for his opponents and critics during the campaign, from "Lyin' Ted" Cruz and "Lil' Marco" Rubio to "Crooked Hillary" Clinton. But as Warren pointed out, using "Pocahontas" in such a context is considered by some Native Americans to be an ethnic slur.