Trump would overrule Sessions, support criminal justice reform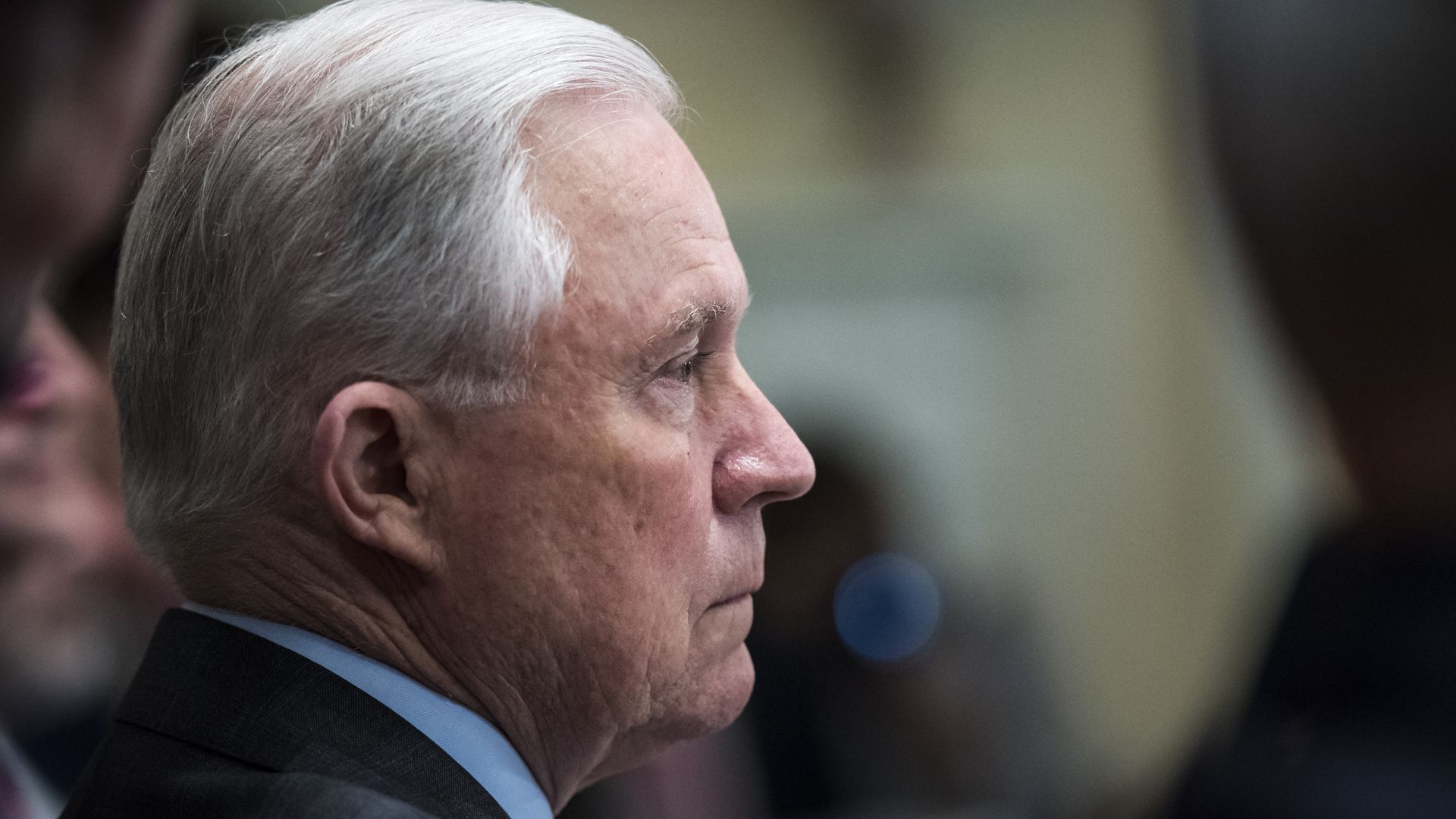 President Trump said Thursday during an expansive interview on "Fox & Friends" that he would overrule Attorney General Jeff Sessions if he tries to stop a bipartisan criminal justice reform bill in the Senate, a favorite project of Jared Kushner.
"There has to be a reform because it's very unfair right now. It's very unfair to African Americans. It's very unfair to everybody. And it's also very costly."
Why it matters: In the past, Trump has been more hesitant on the topic — particularly regarding federal sentencing guidelines — thanks to tough-on-crime Republicans like Sessions and Sen. Tom Cotton. His latest remarks are a victory for Kushner, Judiciary Chairman Chuck Grassley, Sen. Dick Durbin and other members of Congress who have worked to get the reform bill through the House to find compromise in the Senate.
Context: Trump is meeting with Kanye West to discuss prison reform later today. He has previously met with Kim Kardashian, West's wife, to discuss clemency and prison reform efforts and commuted Alice Johnson's sentence after Kardashian's advocacy.
What's next: Trump does not plan to openly push for the bill until after the midterms due to opposition from hardline conservatives like Cotton. Senate Majority Leader Mitch McConnell has said he will bring the bill to the floor sometime after the midterms if it has more than 60 votes.
The bill would likely lower some mandatory minimum sentences, incentivize prison rehabilitation programs, provide sanitary products to women and send around 4,000 prisoners home.
Go deeper