New October surprise: Women attacked, women activated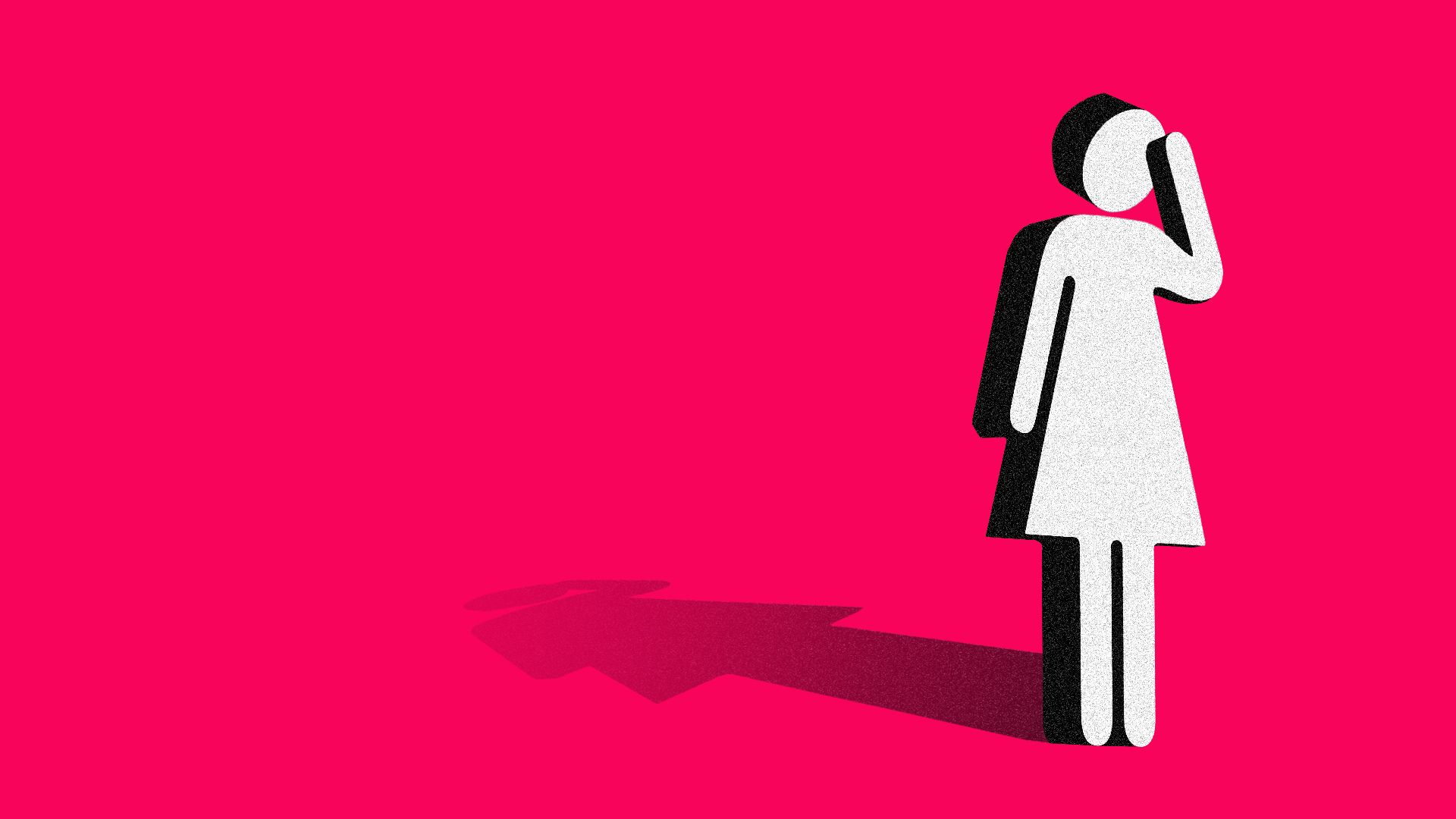 For three straight years, October has shocked, not just surprised, America with revelations of sexual assaults on women.
What's happened: The "Access Hollywood" tape of Donald Trump was revealed on Oct. 7, 2016, injecting women's empowerment as presidential campaign issue. The N.Y. Times' exposé of Harvey Weinstein dropped almost exactly a year later — on Oct. 5, 2017 — launching the #MeToo and #TimesUp movements.
And the Washington Post's publication of Dr. Christine Blasey Ford's account on Sept. 16 set off a national debate that dominated all of early October. Amid the fracas, Brett Kavanaugh was confirmed to the Supreme Court; President Trump will hold a swearing-in ceremony at 7 tonight in the East Room.
Those were such galvanizing moments because women felt they "had, in a way, lost it all" — that the country wasn't where they thought it was.
"November is coming" — a play on "Winter is coming" from HBO's "Game of Thrones" — has become a real rallying cry among women.
And women who backed Trump in 2016 (particularly suburban and college-educated women) are now one of the biggest midterm bellwethers.
The October surprises go back to Anita Hill's testimony on Oct. 11, 1991. Neera Tanden, president of the Center for American Progress, told me that each of these successive events has been "more explosive":
"I believe women, particularly college-educated white women who have already been energized, will have an incandescent rage fueling their highest turnout in any midterm ever."
Debbie Walsh, director of Rutgers University's Center for American Women and Politics, tracked each race this year as women set records for the largest number of candidates — then for the most nominees — for House, Senate and governor.
Walsh tells me the increased activism for women (including donors and advocates) began with the election of Trump and "has been sustained and fueled by the policies of the Trump administration."
But she said she thinks "this has great potential to continue beyond Trump":
"There is now such a clear sense on the part of women that elections have serious consequences," with the Kavanaugh confirmation as the clearest example.
Be smart: New York Magazine's Rebecca Traister writes in her new book, "Good and Mad: The Revolutionary Power of Women's Anger," that feminism "had been successfully coded as unattractively old." Now, "public and politicized challenge to male dominance" has become a major force in American society and politics.
P.S. ... This was a striking graphic from a recent slide deck by Bruce Mehlman of Mehlman Castagnetti Rosen & Thomas.
It shows how rapidly women have drifted away from the Republican Party since the 2016 election — opening up a lopsided preference for Democrats to control Congress in just the last few months.
The long game: The gender gap is widening. Given that more women vote than men, this is a short- and long-term peril for Republicans.
Go deeper