Amazon ramps up effort to make Alexa voice assistant more ubiquitous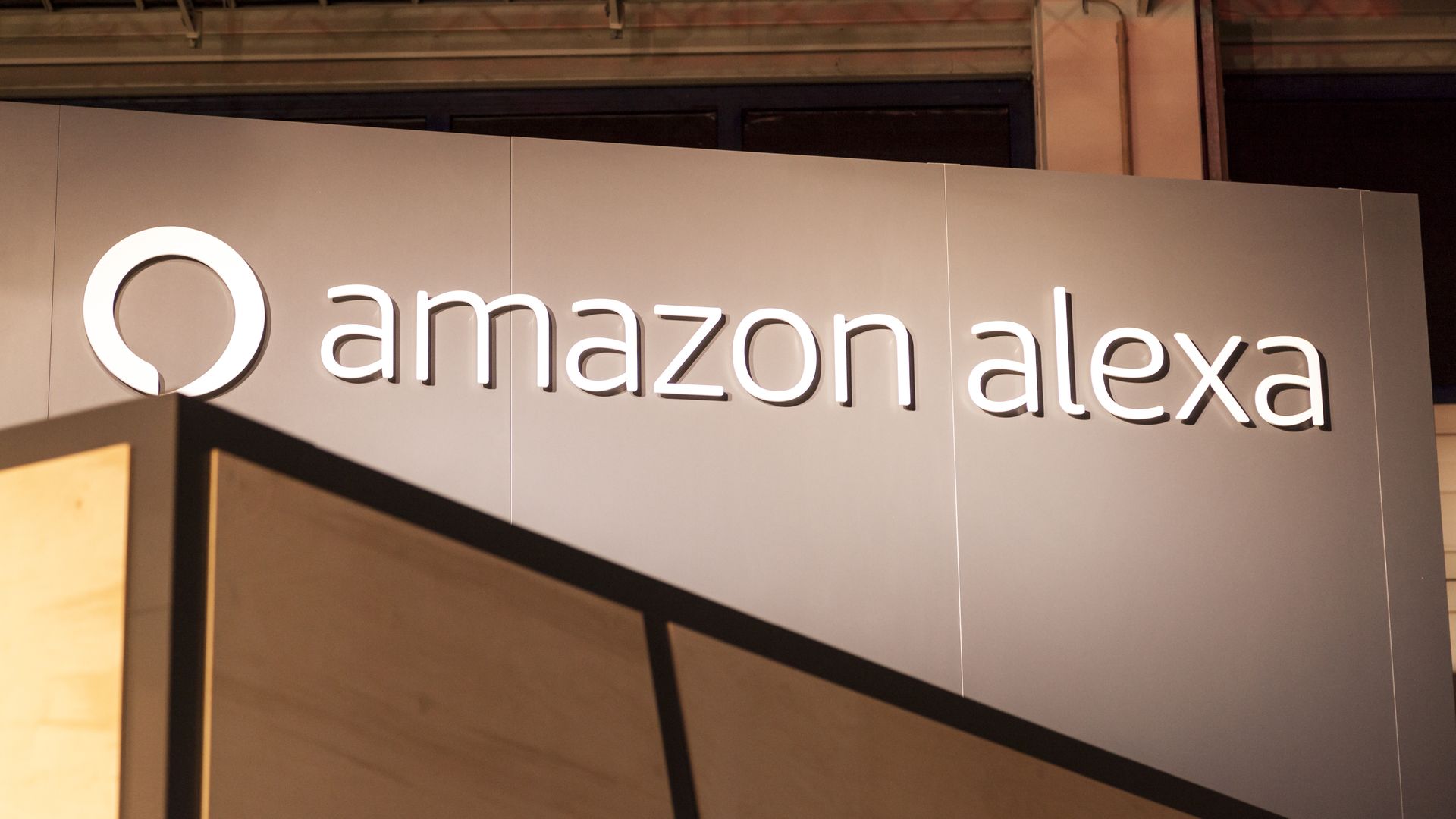 Amazon is using a surprise hardware event in Seattle today to introduce a bunch of new devices with its Alexa voice assistant built in.
Why it matters: Amazon is in a race with Google (and to a lesser degree Microsoft and Apple) to make its assistant as ubiquitous as possible.
So far, the company has announced, per CNBC:
Amazon Basic Microwave, which will cost $59.99.
Echo Wall Clock, at $30, to set timers and such.
Alexa Smart Plug, which, for $25, will sync objects that are plugged into it with an Echo speaker. For example, you could plug in any old lamp and turn it into a smart lamp.
A new Echo Dot, which will be 70% louder and come in different colors. It will cost $49.99.
Echo Plus, at $149, with cleaner sound, better bass and an internal temperature sensor.
Echo Input, a $34.99 product that will connect to existing speakers and bluetooth devices.
New Alexa capabilities. She'll be able to tell when you're whispering — and she'll whisper back. She'll also act on "hunches," so if you tell her "good night," she might turn off your lights and check if your doors are locked.
The big picture: This continues a trend we highlighted in January, with both Amazon and Google trying to get their assistants in a range of both homegrown and third-party devices. Amazon is taking Alexa into cars and business settings, for example, while Google is also taking a broad approach to where its assistant could find use.
Several products leaked ahead of the event, first via a CNBC scoop and then via Amazon's own site. CNBC reported that Amazon would release at least eight products, including a microwave, amplifier and some sort of in-car gadget. Amazon itself inadvertently confirmed a subwoofer and smart plug.
Editor's note: This is a developing story and will continue to be updated with the latest.
Go deeper