Trump: "I don't have an attorney general"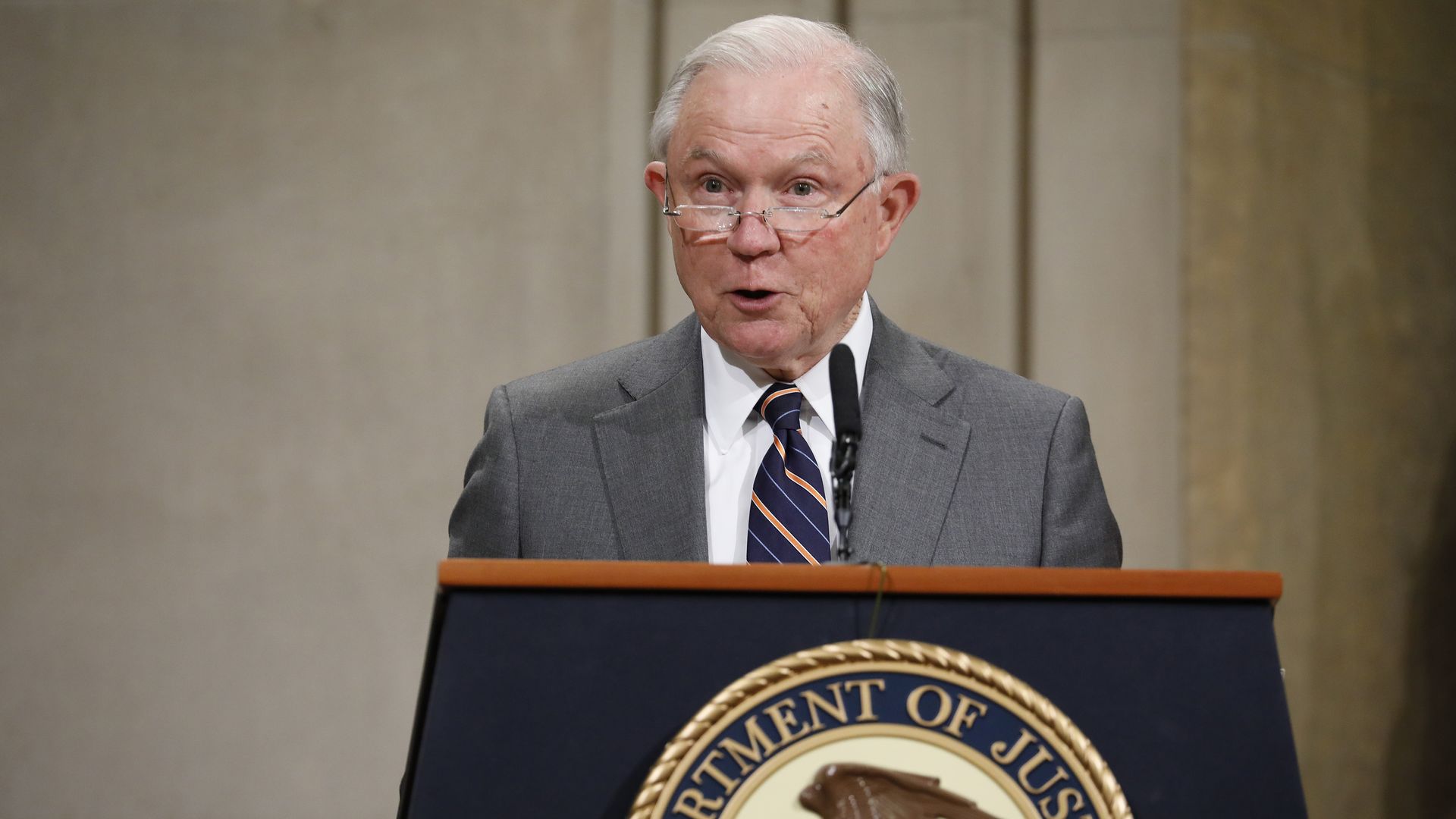 President Trump continued his attacks on Attorney General Jeff Sessions in an interview with The Hill, claiming that Sessions' rocky confirmation hearing scared him into needlessly recusing himself from the Russia investigation.
"I don't have an Attorney General. It's very sad. ... A lot of people have asked me to [fire Sessions]. And I guess I study history, and I say I just want to leave things alone, but it was very unfair what he did."
The backdrop: Trump recently criticized the Justice Department for indicting two Republican congressmen so close to the midterm elections, prompting Sessions to fire back: "While I am Attorney General, the actions of the Department of Justice will not be improperly influenced by political considerations."
Go deeper