Bipartisan Senate bill threatens to reimpose sanctions on ZTE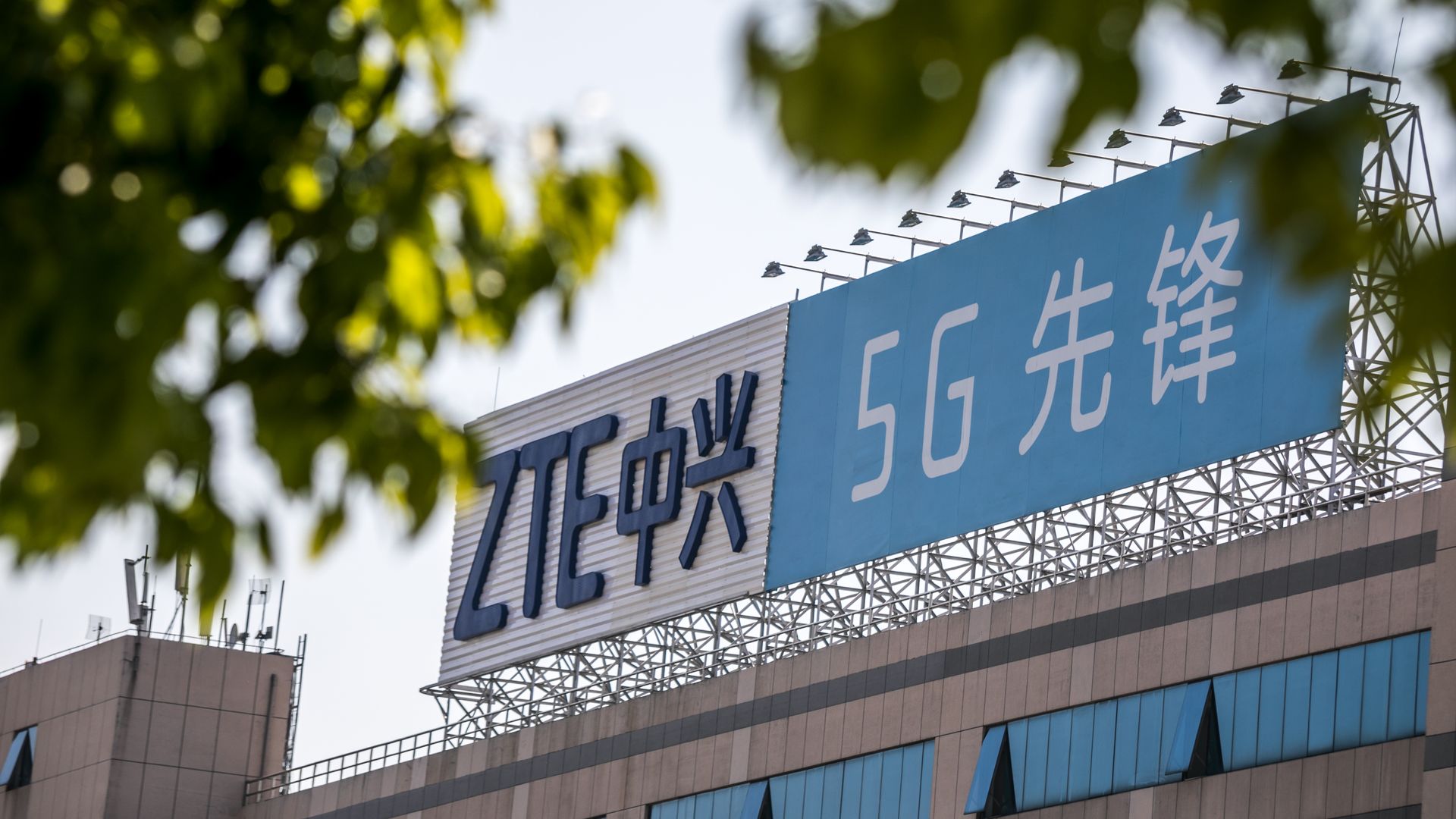 A bipartisan group of senators will introduce a bill today that could reinstate crippling sanctions against Chinese phone maker ZTE, which President Trump lifted in May and replaced with a hefty fine, Axios has learned.
Why it matters: The Commerce Department's original punishments against ZTE — a company that the Pentagon views as a national security threat as well as a repeat violator of U.S. sanctions — included a seven-year ban on American firms that sell it parts. The new bill would mandatorily reimpose those punishments if ZTE violates any of the probationary conditions in the deal it struck with the Trump administration, such as illegally exporting phones to Iran or North Korea.
Sanctions forced ZTE to shut down after twice being caught lying to the U.S. government about violating export controls. The bill would ensure that those harsh punishments continue to pose a threat if ZTE does not remain in close compliance.
"With China's communist government posing the greatest, long-term threat to the United States, we must continue to confront ZTE's real risks to our economy and national security," Sen. Marco Rubio (R-Fla.) said in a statement provided to Axios. "While it was a mistake to reach a 'deal' with ZTE in the first place, this bill will ensure ZTE is finally put out of business if it does not hold up its end of the bargain."
Sen. Chris Van Hollen (D-Md.), who will be introducing the bill alongside Rubio, also provided a statement: "ZTE has repeatedly misled federal investigators and violated U.S. laws, and their behavior represents a fundamental threat to our national security. At the bare minimum, Congress must act to ensure that this giant telecommunications company is not able to violate the current agreement with the Department of Commerce or our laws. This bipartisan legislation will hold ZTE's feet to the fire and should be considered without delay."
Also co-sponsoring the bill are Sens. Susan Collins (R-Maine), Mark Warner (D-Va.), James Lankford (R-Okla.) and Elizabeth Warren (D-Mass.).
Go deeper: How Trump resurrected ZTE.
Go deeper