NOAA's Hurricane Florence forecast was insanely accurate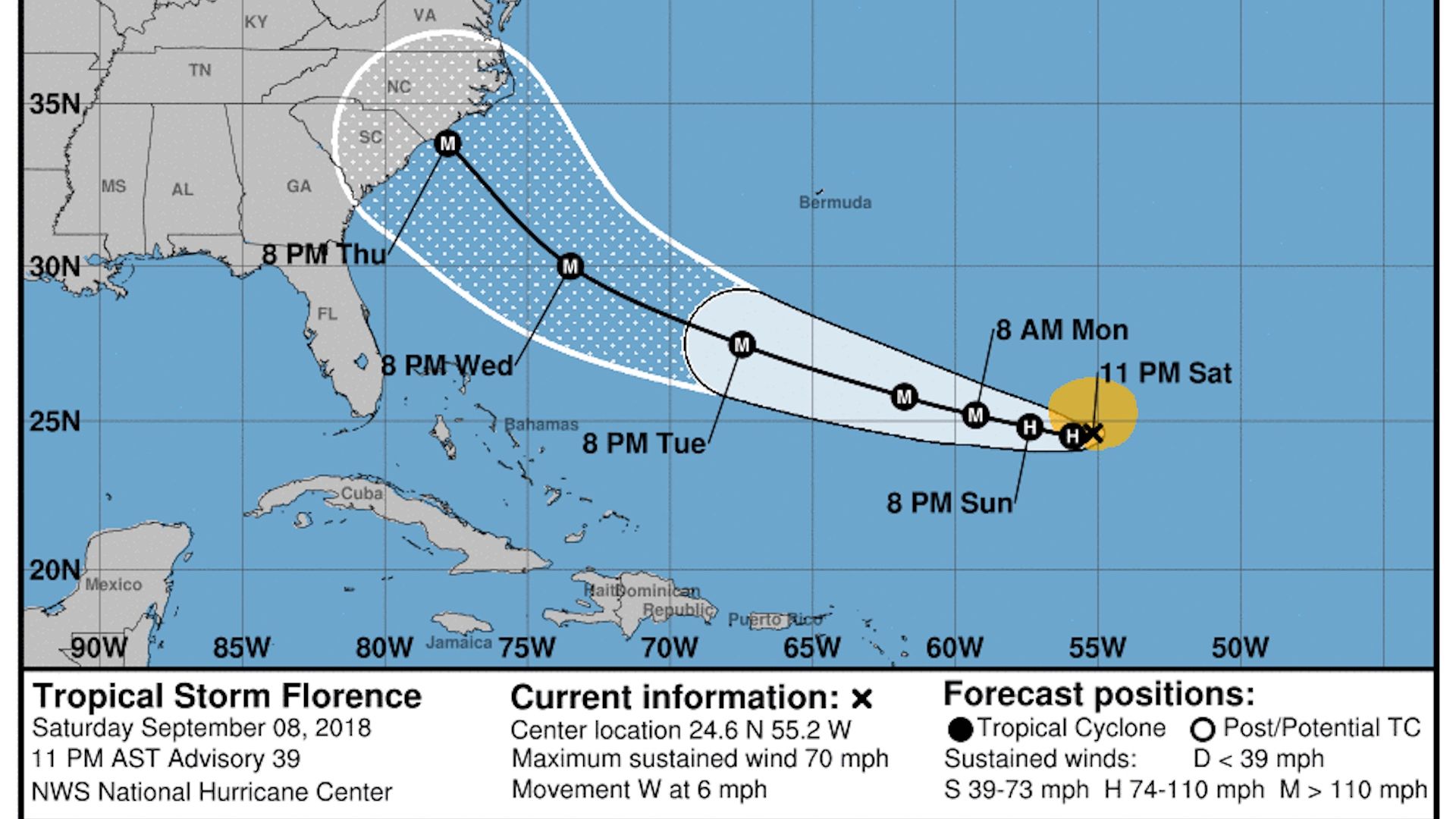 When it comes to hurricane track forecasts, the one that the National Hurricane Center issued for Hurricane Florence at 11 p.m. on September 8 may go down in history as the most accurate 5-day forecast they've ever issued — just 2 miles off target in the center of the "cone of uncertainty."
Why it matters: The average 5-day error is closer to 250 miles, to put that in perspective. The forecast provided residents of the Carolinas with 5 days of lead time to prepare for the storm, and alerted governors and emergency managers to start moving assets into position to respond to the storm.
Between the lines: Statistically, hurricane track forecasts have been steadily improving over time as more powerful computer models come online and hurricane forecasters utilize their research aircraft and other tools to determine where a storm is most likely to go. In the case of Hurricane Florence, even though the storm took a track unlike any other such storm in history, the NHC still accurately forecast it.
Yes, but: The fact that this prediction was off by just 2 miles doesn't mean that future track forecasts should be taken as gospel. Two-thirds of the time, the NHC's 5-day forecast for a hurricane's track is 198 nautical miles, or 227 miles, off target.
The bottom line: Hurricane Florence's forecast was a major success story that isn't likely to be replicated with every subsequent storm. However, the trend in track errors is downward with each passing year, so someday, perhaps every storm will be forecast this accurately.
Go deeper:
Go deeper