Go deeper: Hurricane Florence is a storm threat unlike any other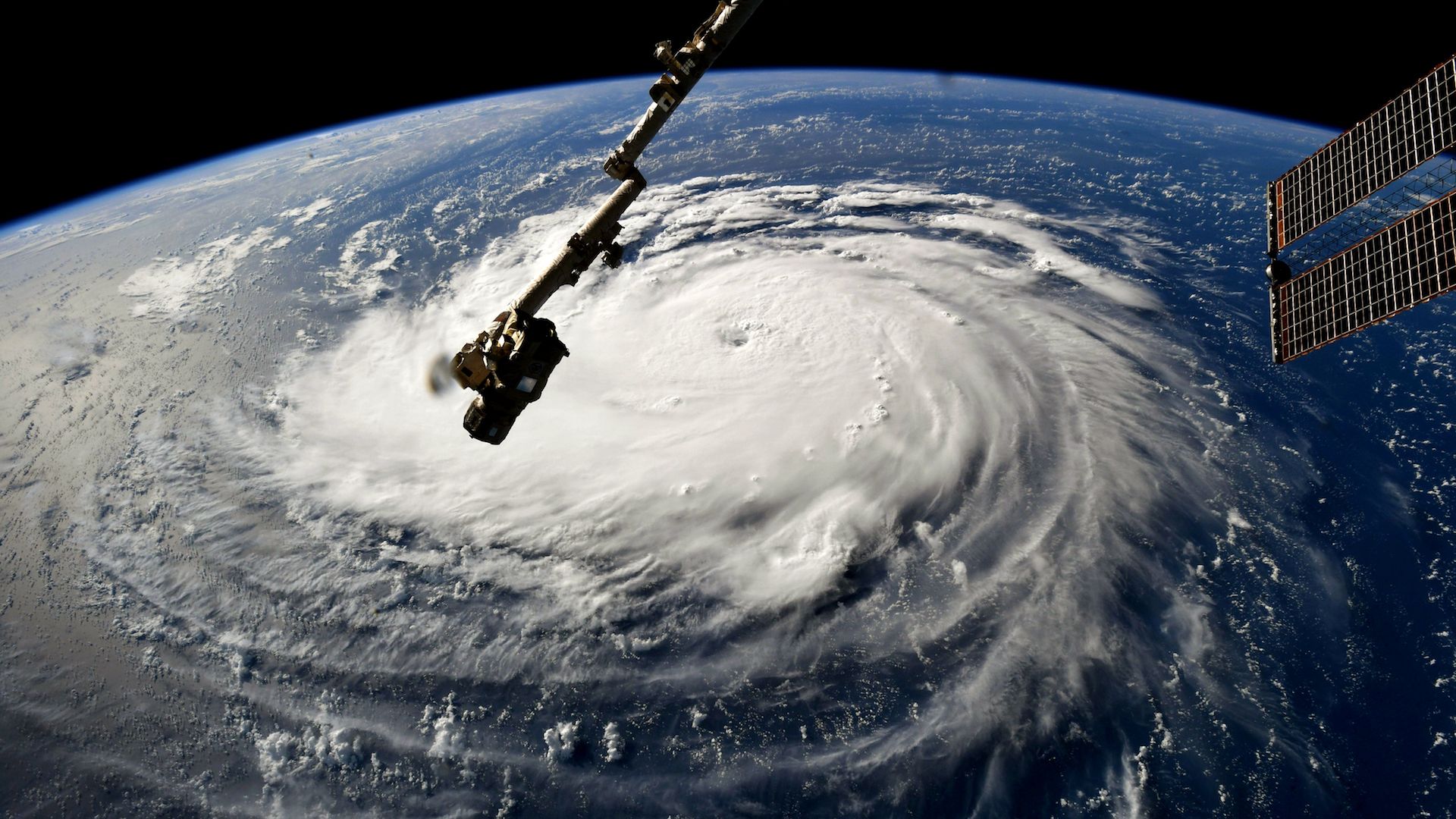 Hurricane Florence is a nightmare storm for the Carolinas and Mid-Atlantic. The reasons stem from the hurricane's power, size, forward speed and the longstanding vulnerability of the area it is forecast to hit. Click here for the latest updates on the storm.
The big picture: There are no historical analogs to compare Florence to. Its forecast track is unprecedented, and its array and magnitude of threats are as well.
The context: If Hurricane Florence makes landfall in North Carolina (north of the border area with South Carolina, where Hurricane Hazel hit in 1954) or Virginia as a Category 4 storm, it would be the strongest storm to do so that far north. 
What to watch
Wind: The maximum winds in a hurricane tend to garner the most headlines, and for good reason — they cause significant, occasionally catastrophic damage. In Florence's case, the hurricane's slow, forward motion as it comes ashore raises the possibility that some areas could see an extended duration of hurricane-force winds, which would maximize property damage and infrastructure problems, particularly to the electric grid.
Surge, when a larger storm pushes more water toward the shore than a smaller-size storm of similar intensity: Florence's angle of approach to the coastline could act to maximize the surge potential, since it may approach at a nearly 90-degree angle, much like Sandy did in New Jersey in 2012. The surge from Florence could hit record levels of 15 to 20 feet or higher.
The Carolinas are uniquely vulnerable to storm surge flooding because the continental shelf extends far offshore, by about 50 miles, which creates a large shallow area that enables a storm to build up water to great heights. (Other hurricane-prone areas, like southern Florida, have a steeper slope offshore, and typically see lower surge amounts.)
The storm surge will ride atop sea levels boosted by long-term sea level rise, which has already increased the frequency of coastal flooding, even on sunny days in the Carolinas and Mid-Atlantic.
Inland flooding: An anomalously strong area of high pressure stretching out to the storm's north, over the western Atlantic, is what is forcing the storm to turn west, into the U.S. The same high pressure area is forecast to cause the hurricane to cross the coast and hit the brakes, to devastating effect.
Florence will be carrying a huge amount of water vapor, lapped up from unusually mild Atlantic Ocean waters.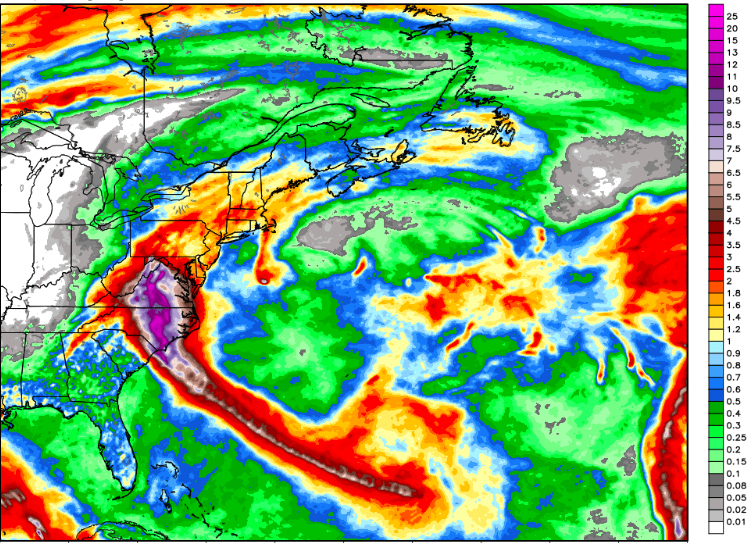 Computer models are vacillating on which areas will get the most rain, but maximum rainfall amounts above 30 inches are possible — and this swath of flooding could stretch toward or over the Washington, D.C area as well.
North Carolina has seen major inland floods from hurricanes before, most recently during Hurricane Matthew in 2016. This time, those floods could occur across states that have already had copious amounts of rain this summer and can't absorb much more before flooding occurs, including Virginia, Maryland, Delaware and West Virginia.
The bottom line: This storm has serious potential to make it into the history books.
Go deeper: Hurricane Florence strengthens to a Category 4 storm; Hurricane Florence on track for direct, dangerous strike
Editor's note: this story was updated on Tuesday to take into account the latest forecast information.
Go deeper