Turkey's economic woes could spell trouble for Syrian refugees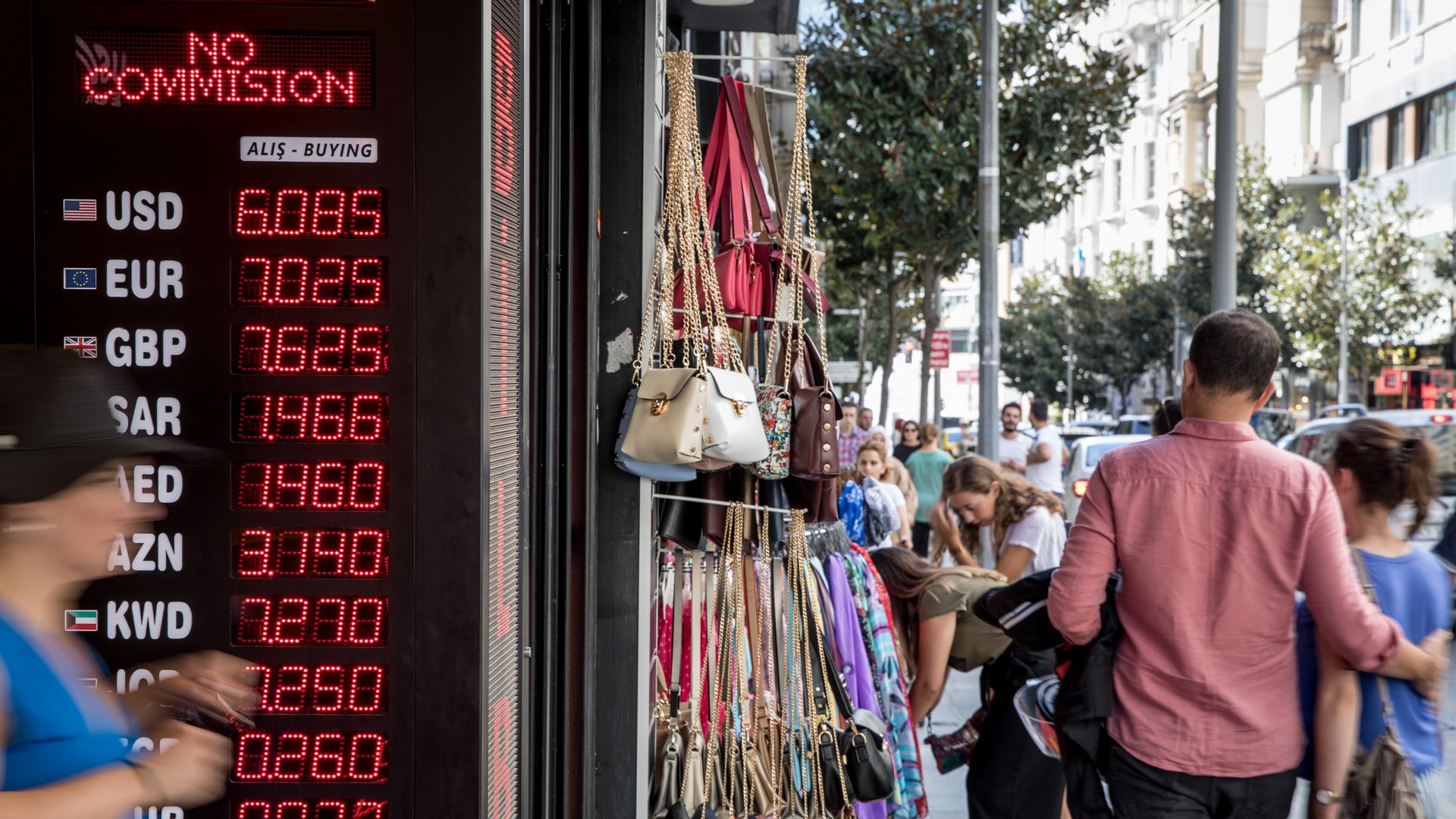 Turkey is facing its worst economic crisis in decades, raising fears about its impact on the more than 3.5 million Syrians who now reside there, having fled seven years of violence at home.
The big picture: These woes could result in a decrease in discretionary spending on social service programs that benefit refugees. It could, for example, slow efforts to get Syrians into primary school and vocational training programs. That said, the crisis may not make as substantial a difference in practice to these endeavors as some fear.
First, spending on programs that benefit non-citizens was already politically unpopular. Especially at the local level, Turkish government efforts on behalf of refugees have often been quiet, and can continue to be. Second, at least some of the funding for these efforts comes from the EU–Turkey deal, which is not affected by the downturn. More broadly, as the Turkish lira weakens, Euros are likely to go further than before.
That doesn't mean there isn't cause for concern. Competition in the informal labor market will likely become tougher. Growth is expected to slow significantly at a time when unemployment figures were already rising. That could increase vulnerability to exploitative work conditions. It could also result in an uptick in child labor, indirectly resulting in a decline in school enrollments and attendance.
What to watch: Meanwhile, if Assad launches a full-scale assault in Syria's northwest province of Idlib, the country's last remaining opposition stronghold, more than 2 million Syrians could try to flee to Turkey. Especially against the backdrop of economic crisis, that could further exacerbate intercommunal tensions already on the rise.
Jessica Brandt is a fellow in the foreign policy program at the Brookings Institution. Kemal Kirişci is a senior fellow and director of the Turkey Project at the Brookings Institution. 
Go deeper