Go deeper: Tracing Trump's Google censorship tweet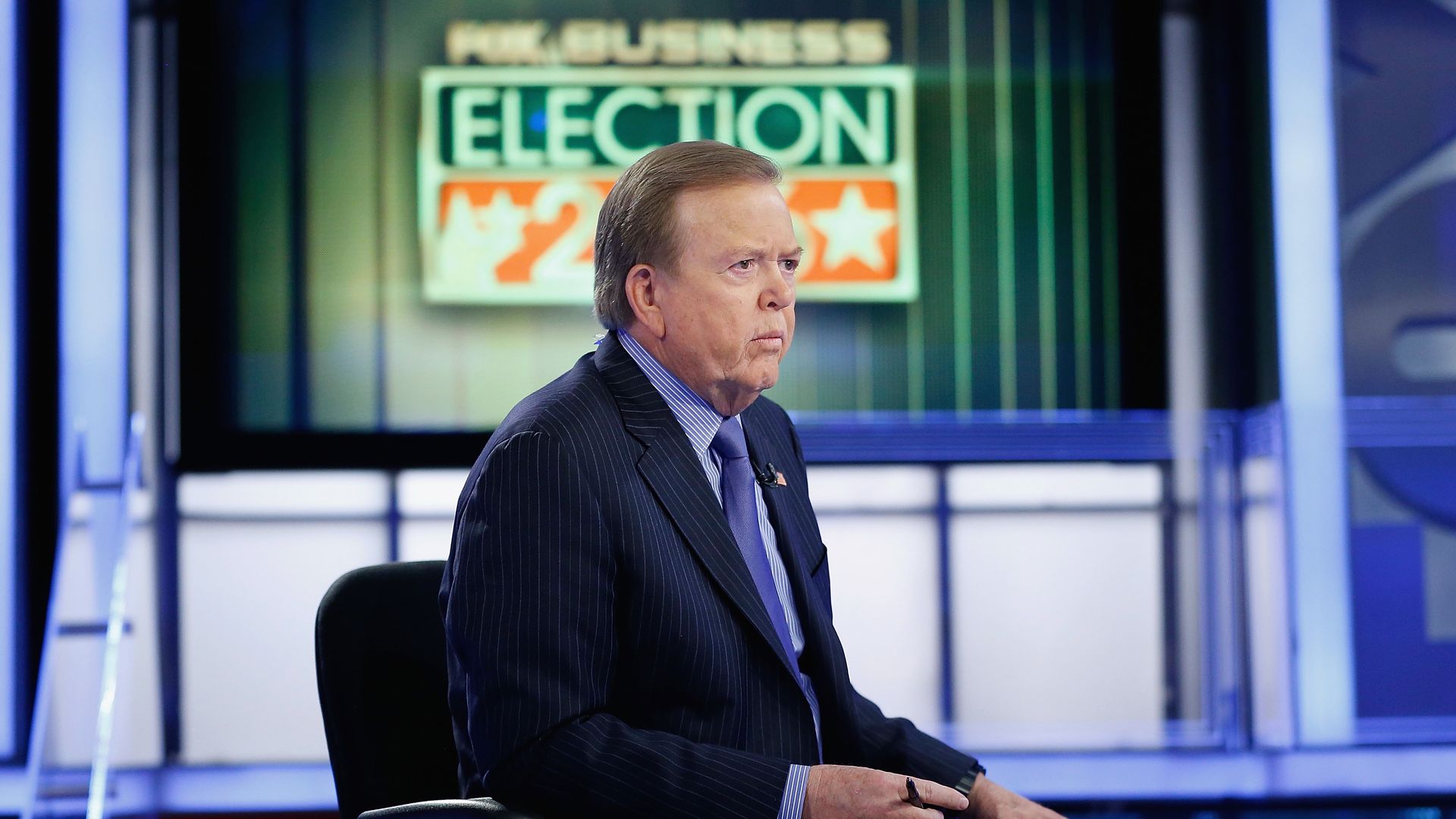 President Trump tweeted this morning that Big Tech platforms, specifically Google, are suppressing conservative voices and news, while Trump economic adviser Larry Kudlow later added that the administration is "taking a look" at whether Google searches should be regulated.
Why it matters: As Axios' David McCabe points out, "Nobody has presented strong evidence that the engineers at Silicon Valley companies manipulate algorithms to intentionally disadvantage conservatives because of a personal political bias, despite such claims being made for years."
The backdrop: This is not the first time Trump, or even conservatives at large, have accused social media platforms of censoring their voices. Just last month, Trump seized on allegations that Twitter was "shadow banning" conservatives and threatened to investigate the practice he called "discriminatory and illegal."
Twitter CEO Jack Dorsey responded by claiming that while the company is admittedly more left-leaning, the platform "does not look at content with regards to political viewpoint or ideology."
This morning's Google-aimed tirade appears to stem from a PJ Media article titled, "96 Percent of Google Search Results for 'Trump' News Are from Liberal Media Outlets," which was covered last night by Fox Business' Lou Dobbs.
In a test that she admitted was "not scientific," PJ Media editor Paula Bolyward Googled the word "Trump" and classified each result based on a media chart compiled by right-leaning Sinclair Broadcast Group anchor Sharyl Atkisson.
She found that out of the top 100 search results, only five were by media outlets considered conservative — Fox News and the Wall Street Journal. CNN, WaPo, and NBC appeared most frequently in the top 100, prompting Bolyard to conclude there is a "blatant prioritization of left-leaning and anti-Trump media outlets."
"PJ Media did not appear in the first 100 results, nor did National Review, The Weekly Standard, Breitbart, The Blaze, The Daily Wire, Hot Air, Townhall, [or] Red State."
Google says it doesn't bias its results toward any political ideology.
"When users type queries into the Google Search bar, our goal is to make sure they receive the most relevant answers in a matter of seconds. Search is not used to set a political agenda and we don't bias our results toward any political ideology. Every year, we issue hundreds of improvements to our algorithms to ensure they surface high-quality content in response to users' queries. We continually work to improve Google Search and we never rank search results to manipulate political sentiment."
— Google spokesperson
The bigger picture: Fringe conservative outlets have been citing suspect data analysis for a while to discredit tech companies and say that they censor conservative voices.
For example, Western Journal, a pro-Trump website, published a study they conducted that they say proves Facebook's algorithm changes were crushing traffic to conservative sites. The study was picked up by other conservative outlets, like The Daily Wire, Gateway Pundit and One News Now.
What's next: Facebook, Twitter, and Google will be returning to Capitol Hill Sept. 5 to talk about censorship and election interference.
Go deeper