Republicans are feeling good about the Montana Senate race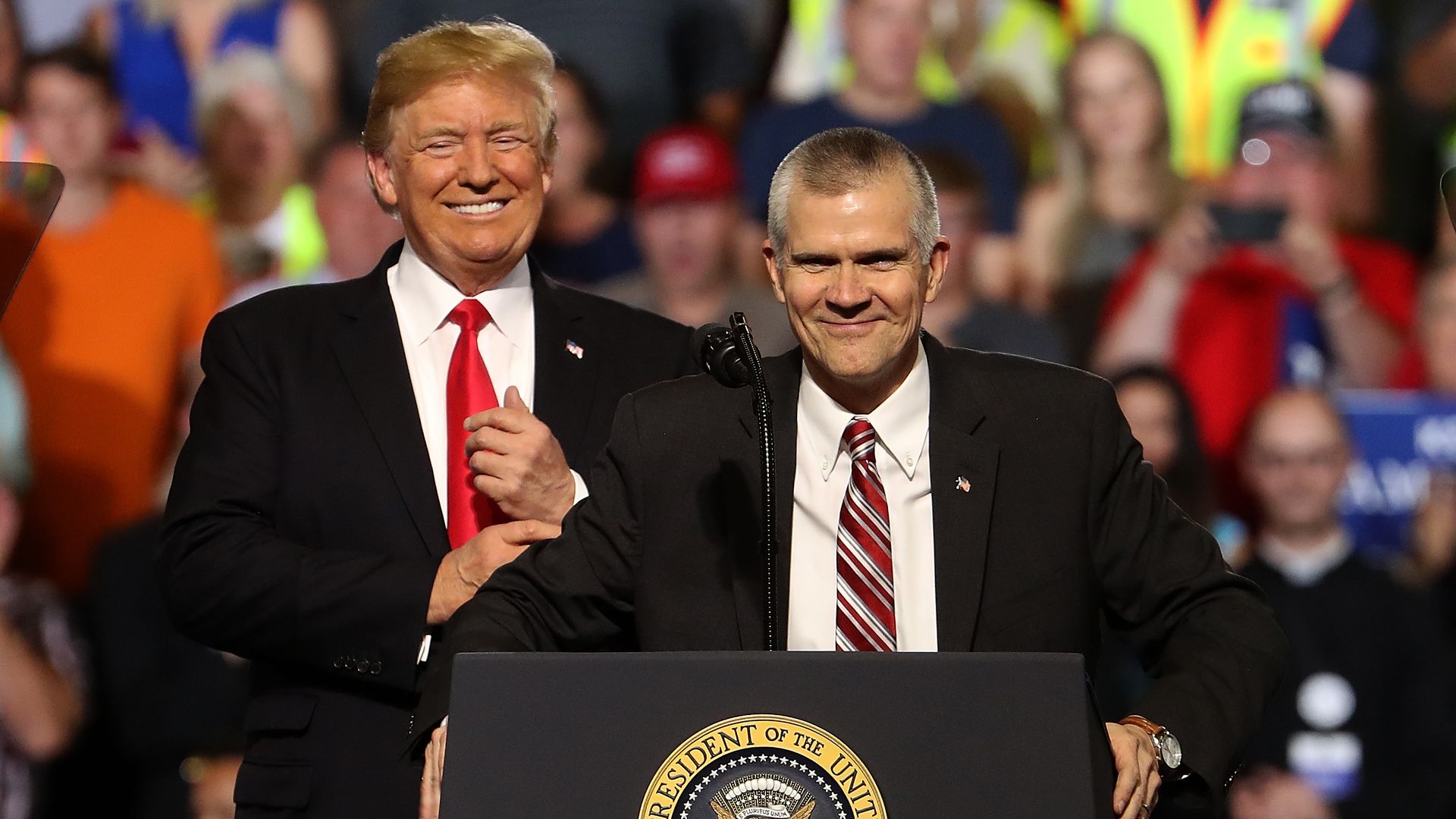 Here's one reason Republicans are feeling better about the Montana Senate race: a new internal poll for the National Republican Senatorial Committee (NRSC) shows Republican candidate Matt Rosendale leading Democratic Sen. Jon Tester by two points.
Why it matters: While this poll doesn't mean Democrats are certain to lose, they can't afford to give up this Senate seat in November. Montana's Senate seat is one of 10 Democrats are defending in states Trump won in 2016.
Two caveats to this poll: (1) the sample size is 600 likely voters around the state and (2) the margin of error is 4 points, meaning that Tester could, in fact, be ahead. And the Real Clear Politics average has Tester up by 5.5 points.
The poll also shows that Tester has a 49% favorable rating compared to Rosendale's 44%.
Illegal immigration is the top concern (24%) among the likely voters surveyed for this poll. That could help Rosendale fire up the Republican base in Montana, especially after President Trump tweeted "Democrats like Jon Tester continue to support the open borders agenda – Tester even voted to protect Sanctuary Cities. We need lawmakers who will put America First."
One more thing: Republicans control every statewide office in Montana, except for Tester's Senate seat and the governorship, per Real Clear Politics.
Go deeper