Scoop: House GOP sets testimony deadline for Twitter CEO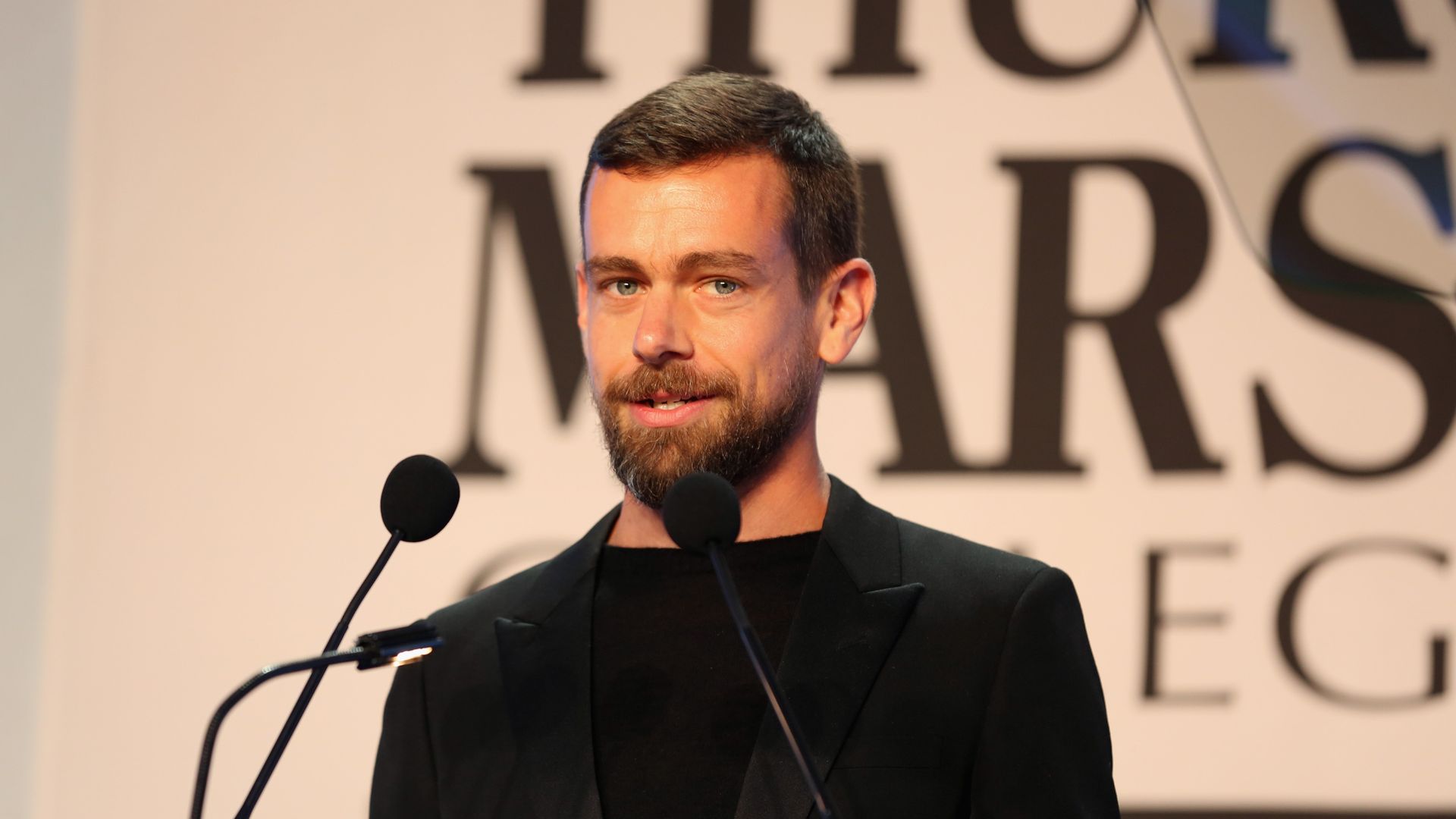 Republican members of the House Energy and Commerce Committee are giving Twitter CEO Jack Dorsey until the end of Friday to decide whether he will voluntarily testify in front of their committee on Sept. 5, according to a committee source.
Why it matters: Members of Congress have been critical of Twitter and other tech firms over the past week for not sending high-level executives to testify. They argue that this shows the tech companies aren't taking election manipulation and other controversies on their platforms seriously.
In a call with a Twitter lobbyist on Thursday, committee staffers gave Dorsey three options:
Testify voluntarily on Sept. 5, when he is also expected to testify before the Senate Intelligence Committee on election interferences
Testify voluntarily during the week of Sept. 24
Face a subpoena from the committee that would force him to testify that week
The deadline: Dorsey has until close of business on Friday to decide whether he'll testify on Sept. 5, the committee source said. If Twitter says no to that date, then negotiations will shift to the week of Sept. 24. A spokesperson for the company declined to comment.
The bigger picture: House Republicans are frustrated over what they see as censorship of conservative accounts on Twitter and other online platforms, though there has never been strong evidence that major web platforms were deliberately designed to limit the reach of right-leaning voices.
Twitter has faced blowback on Capitol Hill in the past. Top Senate Intelligence Committee Democrat Mark Warner criticized the company for an "inadequate" briefing on election interference last year.
It's not just Twitter. Earlier Thursday, Sen. Intel Committee Chairman Sen. Richard Burr (R-NC) declined an offer from Google for their senior vice president and general counsel Kent Walker to testify alongside Facebook and Twitter in September. He told the Washington Post: "I told them I wasn't accepting the Senior Vice President."
Bottom line: A congressional subpoena would put immense pressure on Twitter as it faces criticism from both sides of the aisle.
Go deeper