Sinclair could lose more than just Tribune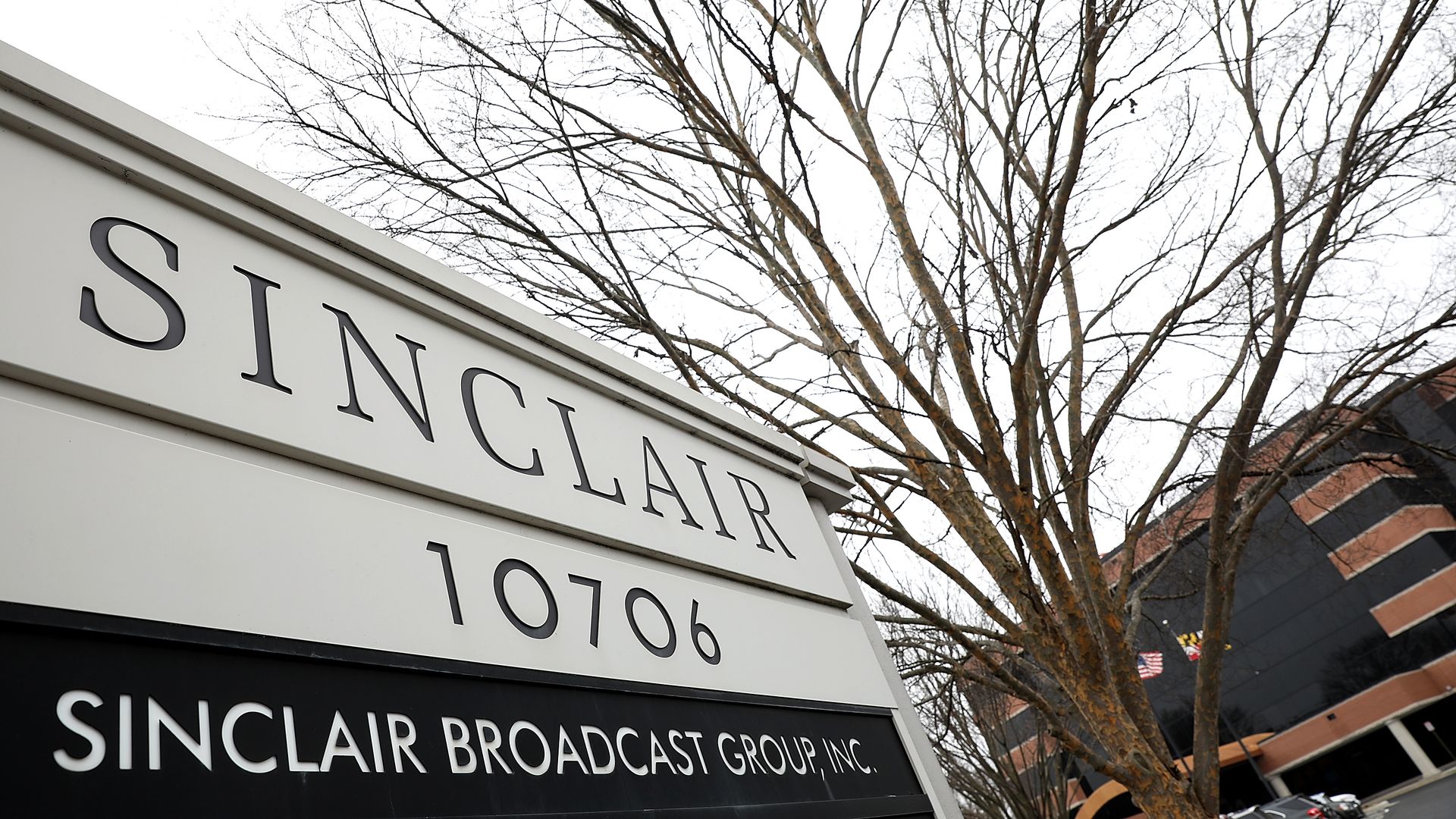 Sinclair Broadcasting's failed effort to buy Tribune Media may soon become more than just a costly embarrassment. It could result in the company ultimately losing its broadcast licenses.
Bottom line: The conservative broadcaster has been accused of lying to the FCC, and of acting in bad faith with Tribune.
That's an argument being made by Cowen media analyst Paul Gallant, who calls this scenario "underappreciated" and notes that Sinclair's first batch of licenses comes up for renewal in June 2020. And we're hearing the same thing from other sources in the broadcast world, who describe Sinclair as a "hard headed" company that rarely engages with D.C. and which recently lost its top lobbyist.
At issue are Sinclair's alleged misrepresentations to the FCC during the Tribune Media review process.
Those allegations can be reviewed by an administrative law judge during a license renewal hearing, were the FCC to recommend such a hearing (which may be likely, given FCC's concerns and Sinclair's many outside critics).
The judge could revoke Sinclair's licenses outright, if the company is found to have knowingly made false statements to the FCC.
A more likely scenario, according to a telecom lawyer, is that the FCC would reach a settlement whereby Sinclair is required to divest stations.
Sinclair also is going to have troubles finding another merger partner. Not only because of its potential license renewal issues, but also because Tribune has filed a breach of contract lawsuit in which it accused the company of being "belligerent."
Go deeper