FBI agent Peter Strzok fired due to anti-Trump texts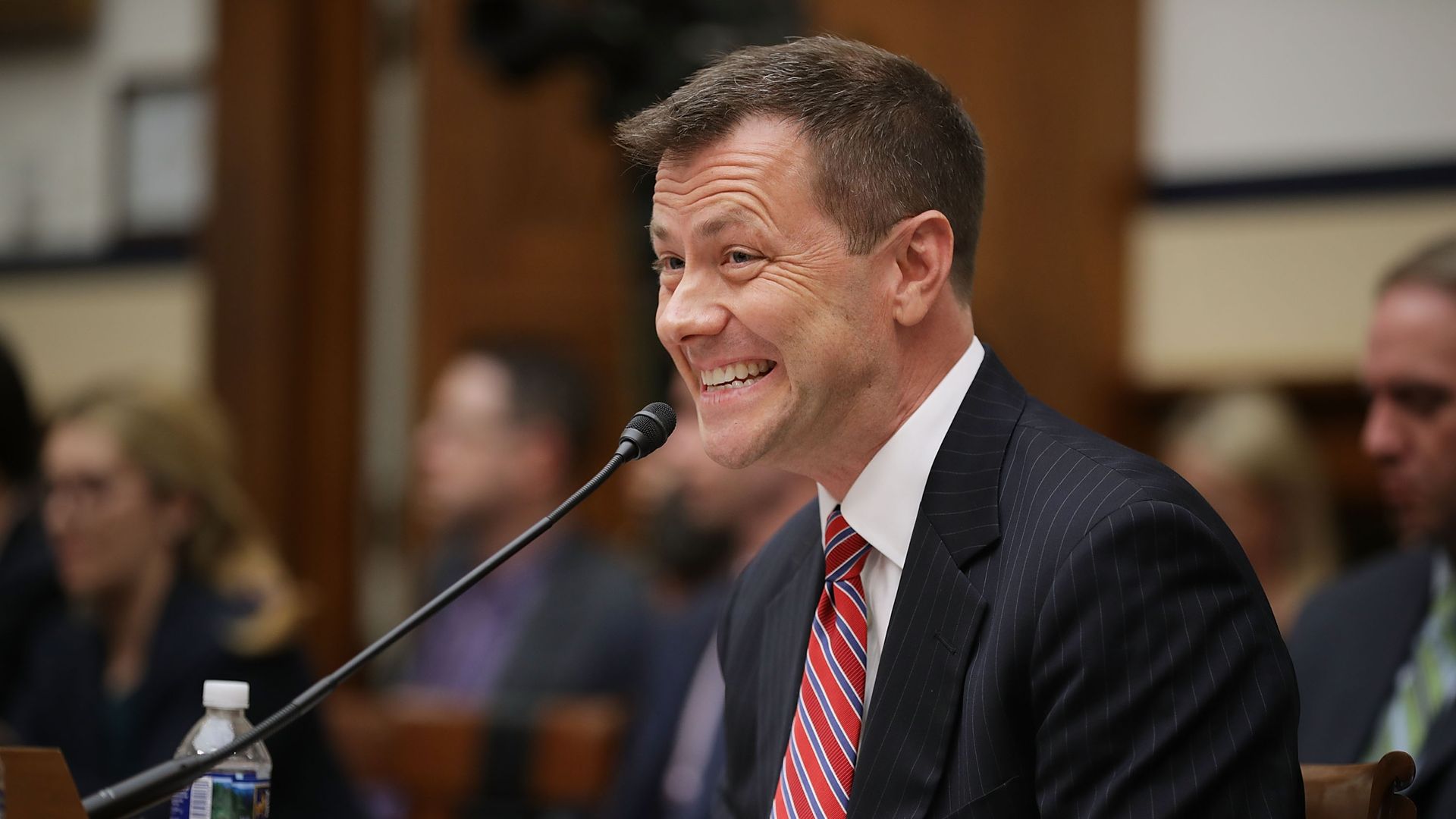 FBI agent Peter Strzok was fired from the bureau on Friday due to his anti-Trump texts between him and his then-colleague Lisa Page leading up to the 2016 presidential election even though, according to Strzok's lawyer, the FBI's disciplinary office only recommended a demotion and suspension, The Washington Post reports.
The big picture: Strzok worked briefly on Special Counsel Robert Mueller's investigation as well as the Hillary Clinton email server investigation. When his texts were originally unearthed, Strzok was kicked off of Mueller's team and demoted, but remained an FBI employee. The texts have given the president and his allies ammunition in their attacks against the credibility of the FBI.
Shortly after the news broke, Trump celebrated the firing on Twitter:
Go deeper