The five most competitive House races in the midterms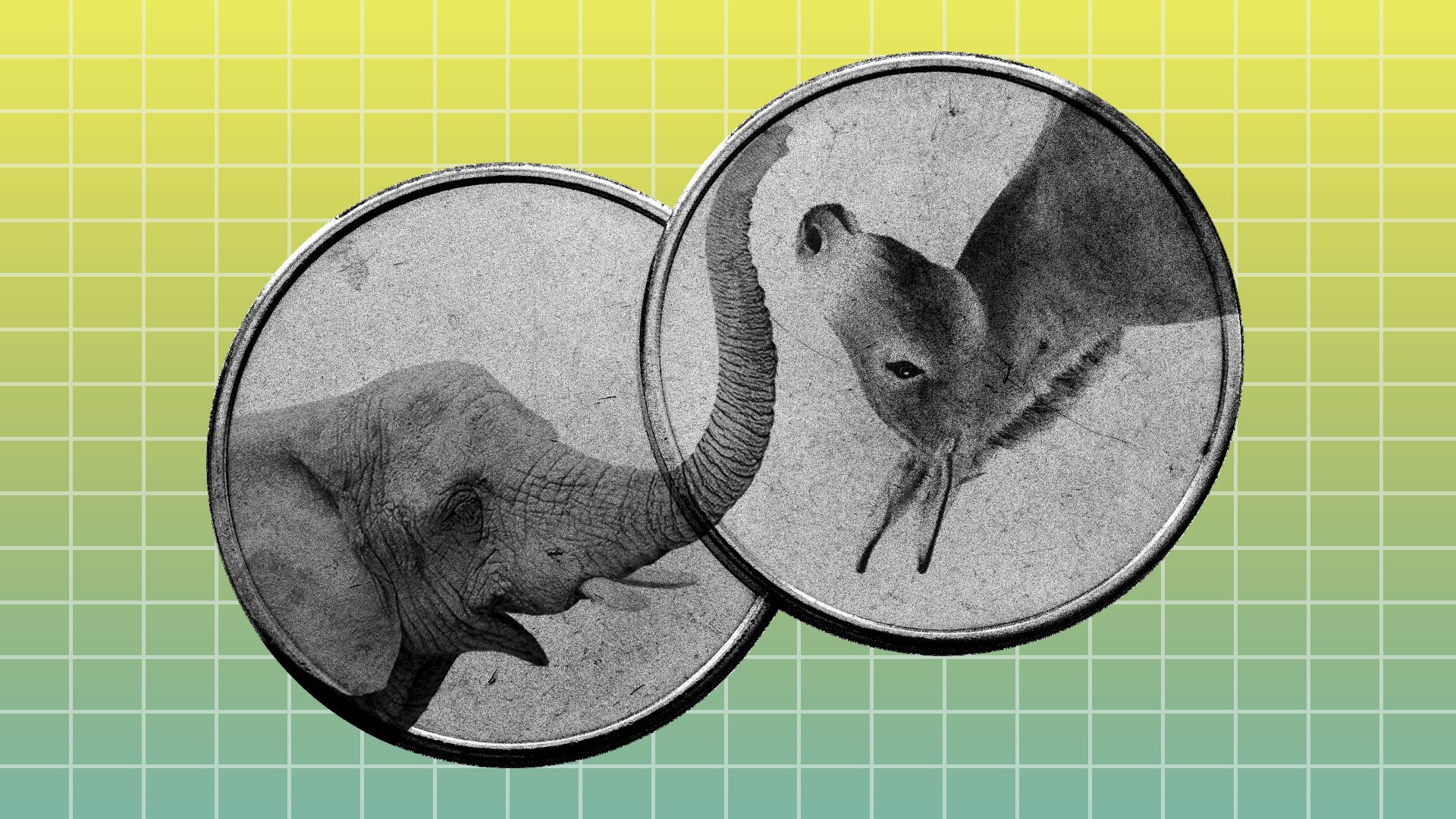 We've identified the five most competitive House races in the country, and they're all seats held by Republicans.
The races in Iowa, Florida, Texas, California and Maine — all considered true coin flips — will help determine whether Democrats will win control of the House in November, according to conversations with more than a dozen Republican and Democratic pollsters, strategists, analysts, and operatives.
Why it matters: The 2018 midterms battlefield is changing every week, and this list shows the uphill battle Republicans will face if they want to keep control. There are a lot of close races, but these ones are especially close, and some haven't gotten the attention that analysts say they deserve.
Here's what binds these five races together: They're the ideal place for Democrats' blue wave to crash in 2018. They've kept their GOP reps over the years, but have been slowly shifting toward Democrats — as seen either in the way their district voted in the last presidential election, in the incumbent Republican's victory margin in his last re-election bid, or in the support for the Democratic candidate in this year's primaries.
Iowa's 3rd district: It's held by Republican Rep. David Young, who Kyle Kondik of Larry Sabato's Crystal Ball calls "an accidental incumbent." He was selected to run at a convention in Iowa in 2014 after getting less than 35% of the vote in the primary. "This will be a trickier environment" than 2014 and 2016 for Republicans, Kondik says, and Democrats think Cindy Axne — who got 58% of the vote in her primary and is backed by the Democratic Congressional Campaign Committee — is a strong candidate for them.
Florida's 26th district: It went for Clinton by 16 points in 2016 despite keeping Republican Rep. Carlos Curbelo in office for the last four years. A majority of the district's residents are Hispanic, and both Curbelo and his likely Democratic challenger, Debbie Mucarsel-Powell, have Hispanic heritage.
Texas' 23rd district: It's considered a perpetual swing district. Republican Rep. Will Hurd only won re-election by 1.3%, and he has distanced himself from Trump. He's facing Gina Ortiz Jones, who could be the first woman to represent this district.
California's 48th district: This is the seat held by Republican Rep. Dana Rohrabacher, who's facing uncomfortable questions about his relationship with Russia. It has been a reliably red district, but it went for Clinton in 2016, and a recent poll put Rohrabacher and Democrat Harley Rouda in a dead heat. Not only is Orange County becoming increasingly diverse, but the number of registered Republican voters has consistently declined.
Maine's 2nd district: Republican Rep. Bruce Poliquin represents a district that has "a strong union Democratic heritage but a proud independent streak," writes Cook Political Report's Dave Wasserman. Democrats are worried about the district's conservative, working-class voters, and it hasn't ousted an incumbent in 102 years. But Poliquin's seat is now considered a coin flip because his challenger, Democratic state Rep. Jared Golden, is considered "Maine's version of Conor Lamb."
Be smart: Democrats don't need to win all of these races to take back the House, but winning some would help.
One more thing: No one we talked to could think of an incumbent House Democrat who's in trouble. (The Senate is another story.)
Go deeper