Les Moonves admits to unwanted advances: "I regret them immensely"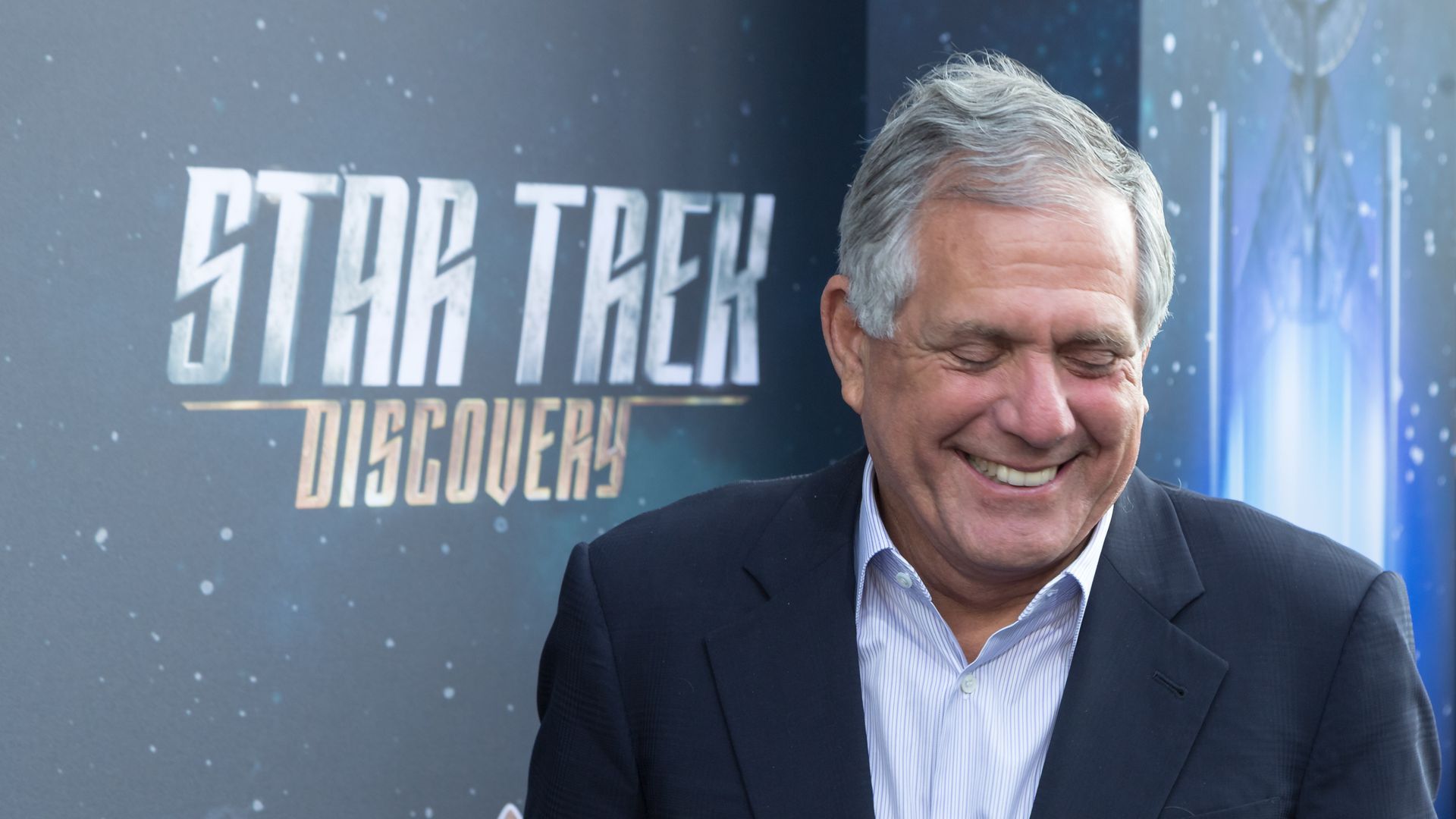 Longtime CBS chief executive and current Chairman Les Moonves admitted to unwanted advances towards women between the 1980's and late 2000's in a statement to The New Yorker, which appeared in an investigative piece authored by Ronan Farrow detailing allegations of sexual misconduct.
Why it matters: The saga could compromise his leadership position within the company and could complicate CBS's messy fight for independence with its parent company, that's being led by Moonves.
"I recognize that there were times decades ago when I may have made some women uncomfortable by making advances. Those were mistakes, and I regret them immensely. But I always understood and respected—and abided by the principle—that 'no' means 'no,' and I have never misused my position to harm or hinder anyone's career."
— Moonves
CBS said it would be investigating allegations of sexual harassment against Moonves. 
In a statement to The New Yorker, it says it does not believe, however, "that the picture of our company created in The New Yorker represents a larger organization that does its best to treat its tens of thousands of employees with dignity and respect.
The details: The piece cites six women who allege Moonves sexually harassed them in the 1980's, which included forcible touching or kissing during business meetings, physical intimidation and threats to derail their careers. All of the women argue that rejecting his advances hurt their careers.
Illeana Douglas, an actress and writer, told Farrow on the record that she was fired for not participating.
Janet Jones, a writer who alleges that she had to shove Moonves off her after he forcibly kissed her at a work meeting.
Actress Christine Peters said Moonves slid his hand up her thigh and touched her underwear.
Farrow said he spoke with 30 current and former CBS employees who say that Moonves' behavior was a well-known secret and that it extended throughout the network.
They also say his behavior contributed to a misogynistic culture where those who also partook in deviant behaviors were promoted and celebrated and management often turned a blind eye.
Moonves has been chairman of CBS since 2016 and has been a high-level executive with the corporation since 1995. He is credited with turning the once-struggling broadcaster's business around, and making it the more lucrative business to its former sister company, Viacom.
The backstory: CBS has stood by Moonves throughout a publicly contentious fight with its primary shareholder, Shari Redstone, Vice Chairwoman of National Amusements Inc., a holding company, over its independence.
During that battle, National Amusements alleged that a member of the CBS Board of Directors physically and verbally abused another member of the Board. Sources told Axios that figure was not Moonves.

Go deeper