Between the lines: Visas harder to obtain amid immigration crackdown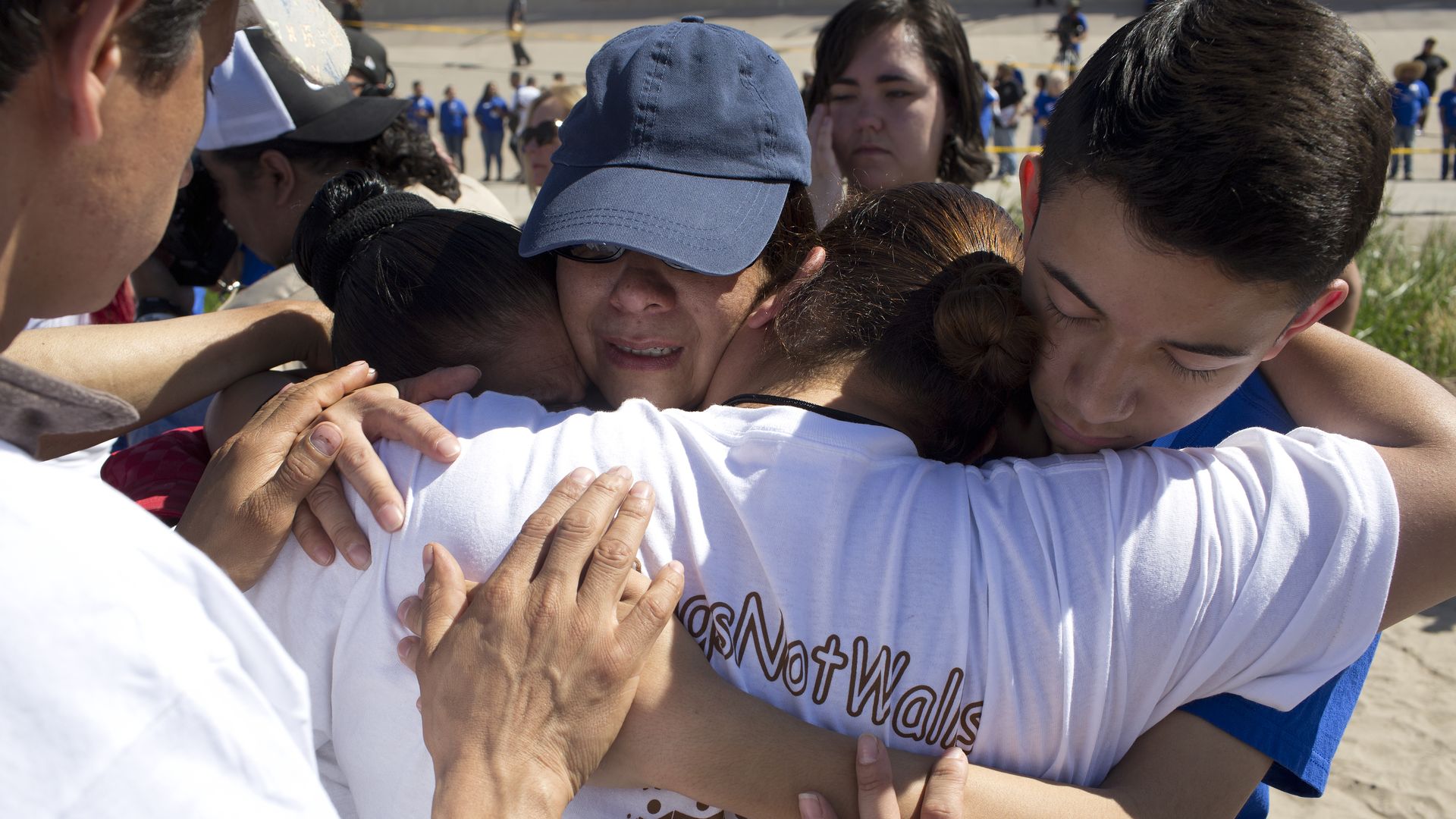 U.S. Citizenship and Immigration Services has continued its visa crackdown, recently releasing memos that make it easier for immigration officials to deny visa applications and begin deportation proceedings for those whose extensions or renewals are denied.
Between the lines: Family separation and ICE raids may be one of the more visible ways the Trump administration has created a hostile environment for immigrants, but with fewer headlines and more internal memos, the Department of Homeland Security has been making even legal, high-skilled immigration processes more difficult.
Where it stands: On Friday, USCIS released a memo telling officials they can deny visa applications right away, instead of first issuing a "request for evidence" (RFE) asking for more information if the application wasn't good enough on the first try. The number of RFEs have dramatically increased under Trump, but now officials can simply deny those applications.
Earlier this month, officials were given greater authority to start deportation proceedings by issuing "Notices to Appear" to any immigrant in the U.S. who has been denied an extension or renewal of their visa, taking them out of legal immigrant status. Before, these notices were only given in instances of fraud or criminal activity.
The memos "are intended to further restrict and discourage much-needed legal immigration," Mark Roberts, CEO of TechServe Alliance told Axios. "This abrupt change in policy will have the perverse effect of discouraging businesses from having work performed in the U.S. — a highly undesirable outcome for all workers, businesses and the economy as a whole."
The other side: The Trump administration and many advocates for cutting immigration levels believe that these kinds of visas take jobs from American workers, and accuse companies of taking advantage of the programs in order to pay less for labor.
"USCIS is simply starting to enforce the law," Mark Krikorian, executive director for the conservative Center for Immigration Studies, tells Axios. "Given the bottomless demand for the 1 million green cards we give out each year, holding applicants to strict standards is just common sense."
Big picture: USCIS under the Trump administration has already:
"This administration said they would roll back President Obama's immigration policies and they are staying true to their word. But that objective rings hollow for many U.S. companies that are playing by the rules and struggling to meet their workforce needs."
— Lynden Melmed, partner at BAL and former USCIS chief counsel, told Axios
Go deeper