DHS says all eligible migrant children under 5 reunited with parents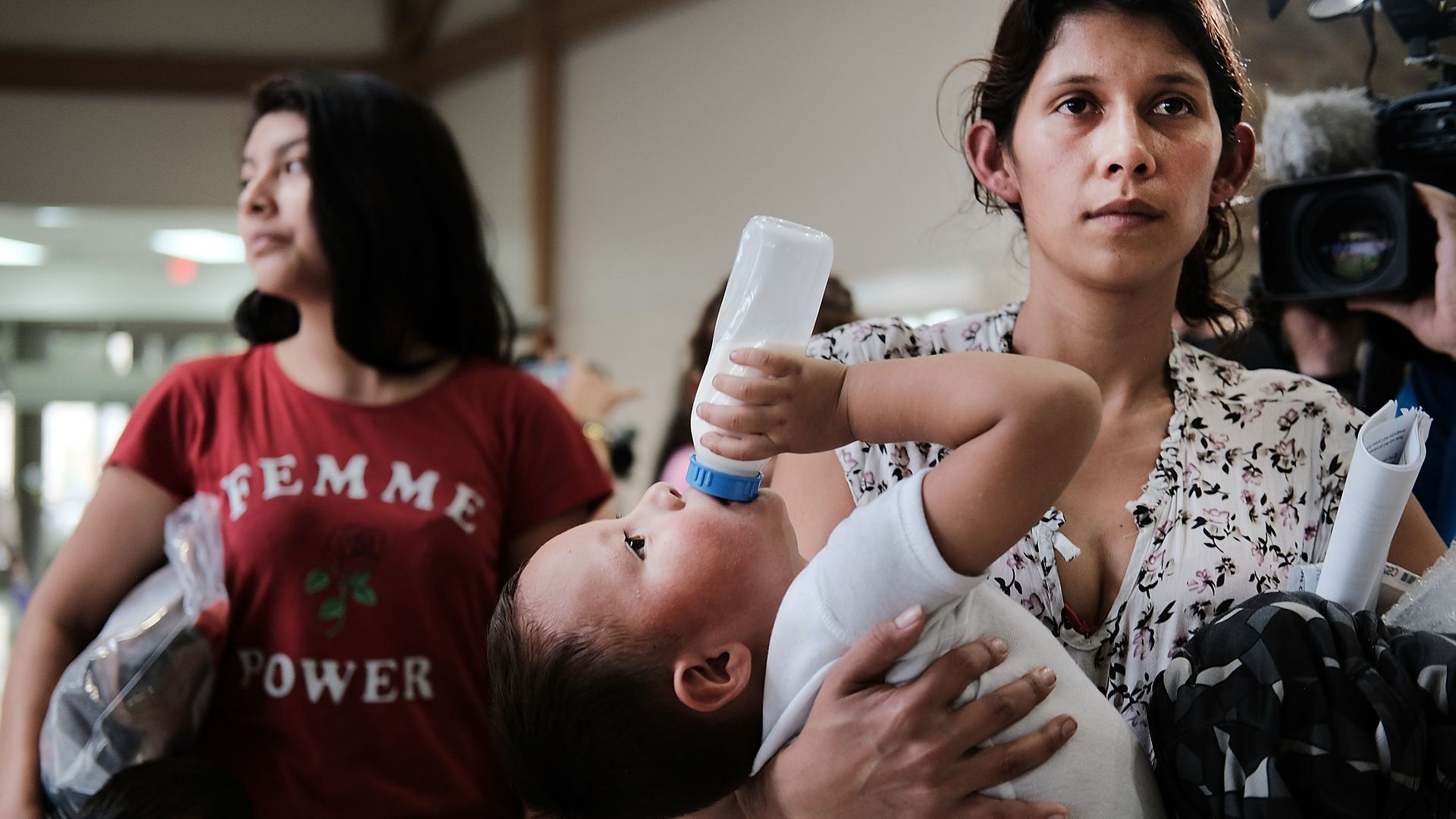 The Trump administration announced Thursday that all eligible migrant children under age 5 who were separated from their families had been reunited.
By the numbers: The administration had struggled to meet court-ordered deadlines for the reunification of the 103 migrant children held by the Department of Health and Human Services. 57 of those children were reunited with their parents, while the remaining 47 have been deemed ineligible for reunification due to safety concerns or the present circumstances of their parents, including deportation or imprisonment.
Go deeper