Trump calls on NATO to dramatically increase defense spending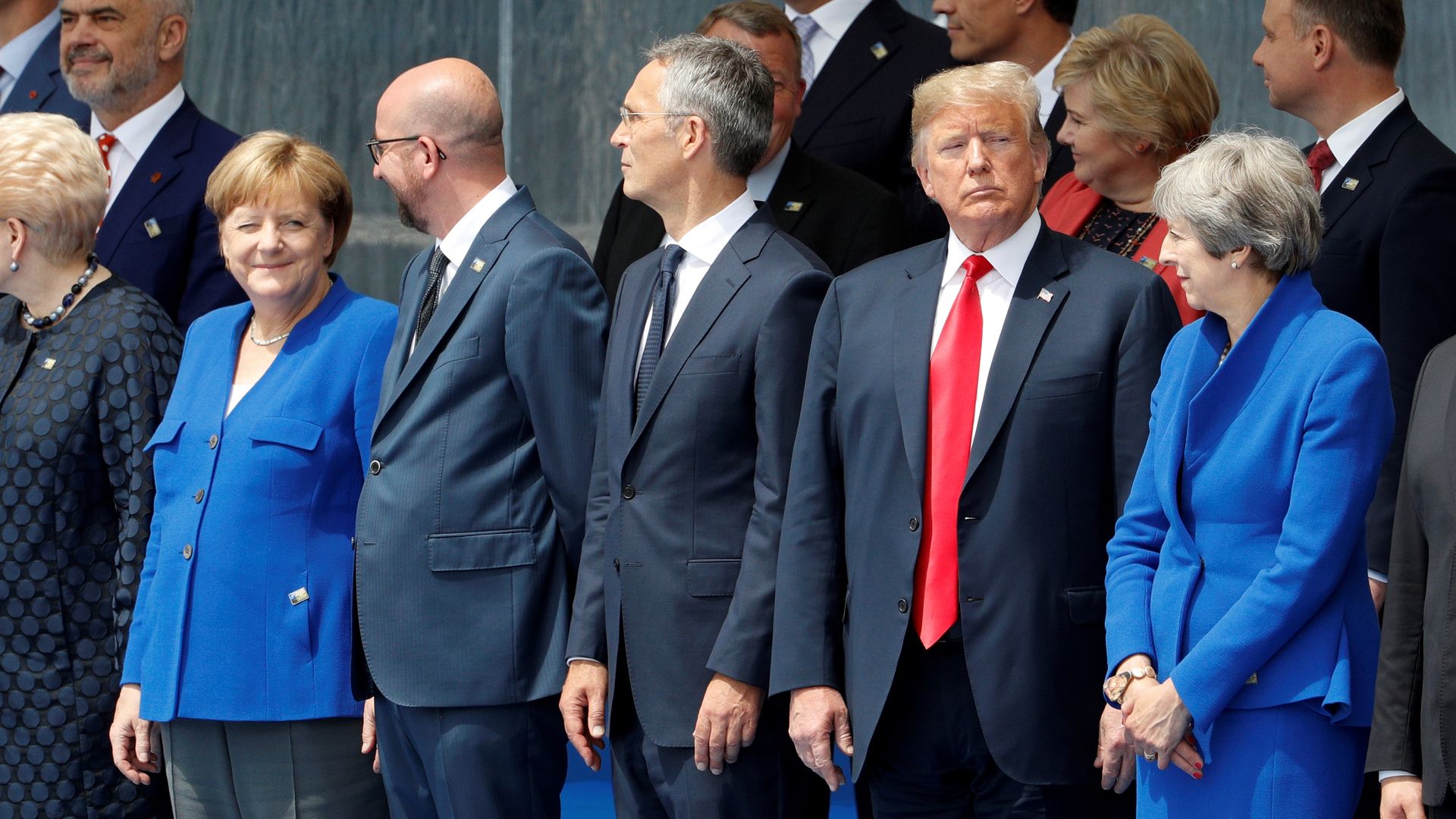 During Wednesday's NATO summit in Belgium, President Trump called on NATO members to commit to spending 4% of GDP on defense, up from the current 2% target that members are struggling to meet.
Why it matters: The U.S., which spends by far the most on defense, doesn't even spend 4% of GDP. Allies are feeling the pressure to increase their spending, but some may take this as an indication that Trump doesn't actually want progress toward that goal, but instead wants to challenge and even undermine an alliance he feels is deeply unfair for the U.S.
Go deeper: NATO defense spending by the numbers
Go deeper