Trump's war against Democratic women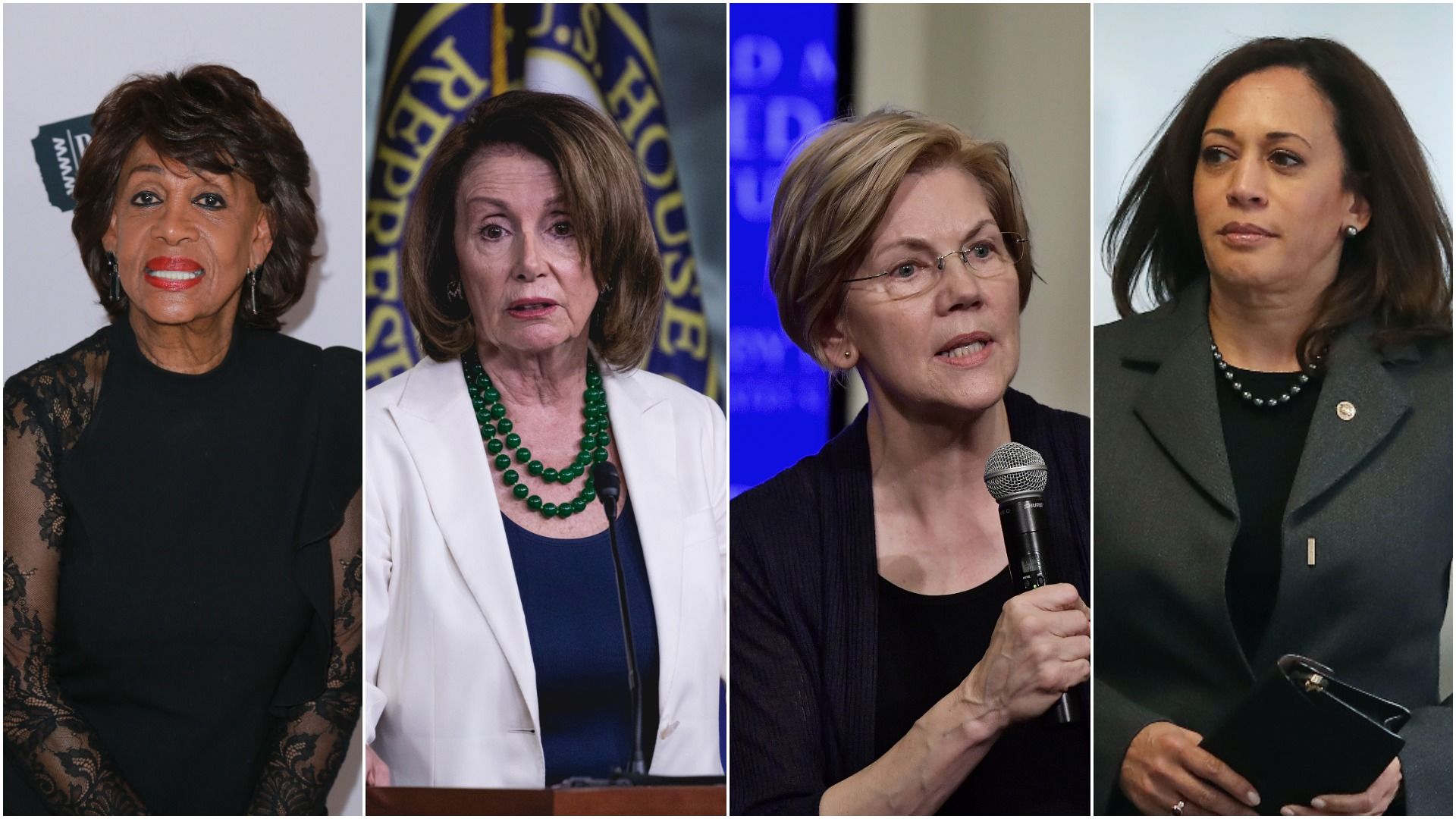 President Trump has been targeting women of the Democratic Party on Twitter — through his own account and the official White House one.
Why it matters: Trump's attacks, though not uncommon, come as both Democrats and Republicans reflect on the state of civility in public discourse.
To the surprise of many, the official White House Twitter, usually an account that tweets uncontroversial photos and videos from presidential events, went after Sens. Elizabeth Warren and Kamala Harris and accused them of supporting the violent gang MS-13.
Reality check: While Warren has called for the end of ICE as part of the left-wing movement to abolish the body, Harris has not.
Trump has singled out Rep. Maxine Waters — who was criticized by Republicans and Democrats for directing supporters to confront Trump administration officials in public — several times, including this morning.
He pairs Waters with House Minority Leader Nancy Pelosi, but Pelosi is one of the Democrats who was critical of Waters' rhetoric.
Go deeper: The Democratic civility debate after Red Hen
Go deeper