What we're reading: Why startups and government need each other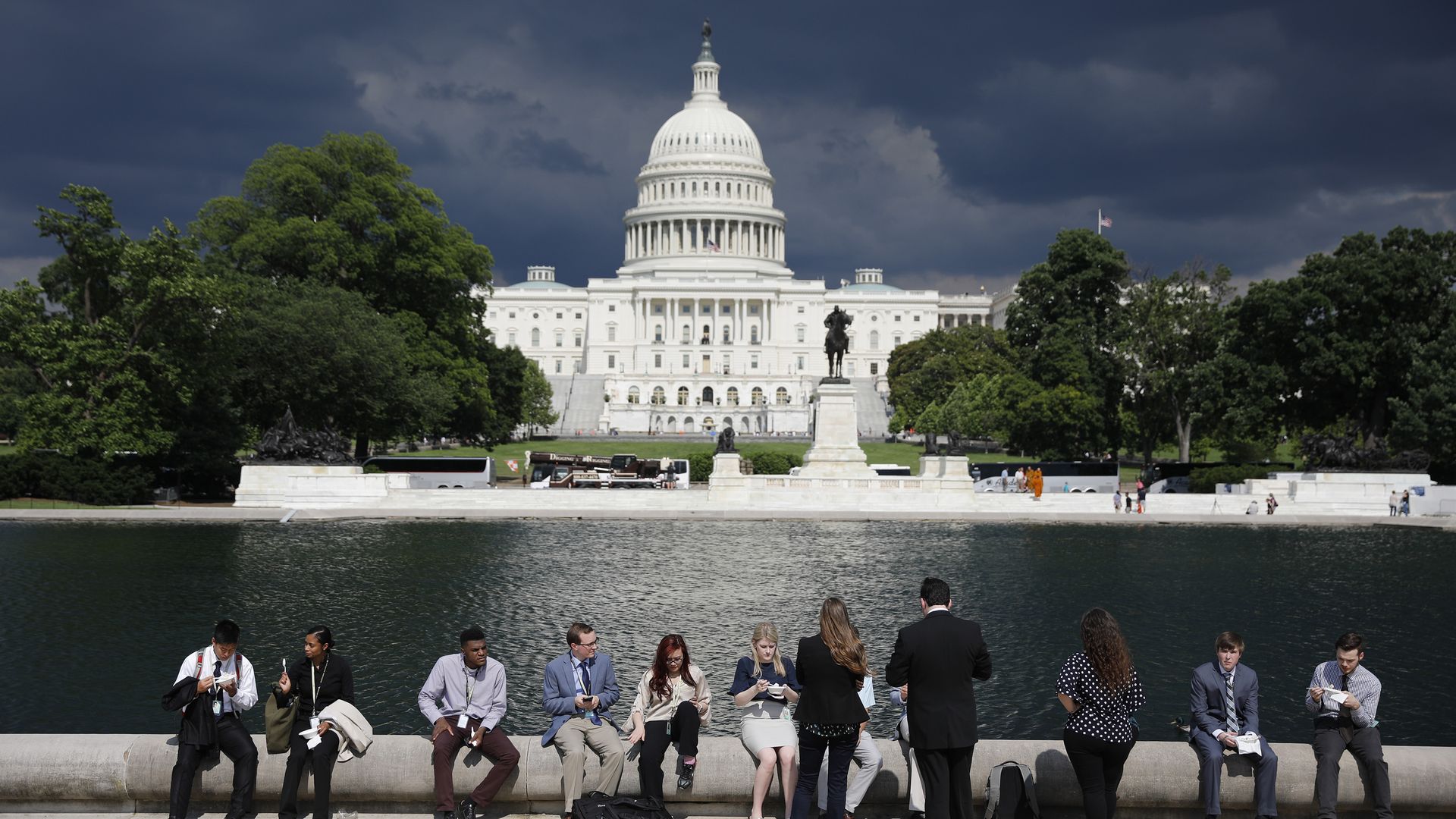 The next crop of startups are going to need to work with all levels of government, because the world's biggest problems waiting to be solved happen to be in regulated industries.
Why it matters: Technology startups are notoriously laser-focused on innovation and building the "next big thing" — and engaging with government bureaucrats or regulators is, at best, an afterthought. As Evan Burfield — an entrepreneur, investor and co-founder of startup incubator 1776 — argues in his new book, "Regulatory Hacking," improving healthcare, energy, transportation, food distribution, education and elections is going to require a more collaborative approach.
The big picture: Burfield says startup founders tend to solve problems they know and understand. Many startups tackle the low-hanging fruit of making life more fun and convenient. A lower-middle-class single mom in Tulsa doesn't want or need those things; she's more interested in reliable transportation to work and affordable groceries.
"Given its dominance, the Valley has driven many of the assumptions about who should build startups, how they should build them, and what they should focus on. The Valley can be a magical place, but it's far removed from the lives of the other 99.9 percent of the people in the world."
— Evan Burfield, author, "Regulatory Hacking."
Between the lines: The next wave of startups are probably going to be focused on improving our lives as citizens (rather than consumers), which means having to operate in complex, regulated markets. Burfield says there are five trends driving this:
Tech startups are diversifying beyond Silicon Valley to other cities to take advantage of expertise and history in agriculture, manufacturing, or healthcare.
The easy problems in tech have been solved. The next focus is on industries that are still in the early phases of digital transformation.
We're seeing a backlash against Big Tech, forcing the tech startup ecosystem to adapt to a new reality.
Startups are solving urgent problems that would previously have been left to government or nonprofits, such as sustainable cities and infrastructure.
The technologies of science fiction are becoming a reality. In that new reality of self-driving cars, brain-computer interfaces and cryptocurrencies, regulators will inevitably play a role much earlier than they did in the consumer-tech world.
The book dives into case studies of how startups have dealt with collisions with government entities, at both the national and local levels. It also provides a playbook for how to think about involving those stakeholders during the development of the product or service that a startup is trying to create. And the pros and cons of the "ask for permission" model (i.e. HopSkipDrive, a ride-hailing service for kids) and the "ask for forgiveness" model (i.e. Uber).
The bottom line: Burfield argues that it's not a bad thing that startups are becoming regulated. He writes that he's come to believe that, as a society, we have a choice about how we want technology to evolve and shape our lives. "Ultimately, and as messy as it can be, government is how we make tough choices as a society."
Go deeper:
Go deeper