Meet the 2018 swing voter: #NeverHillary Independents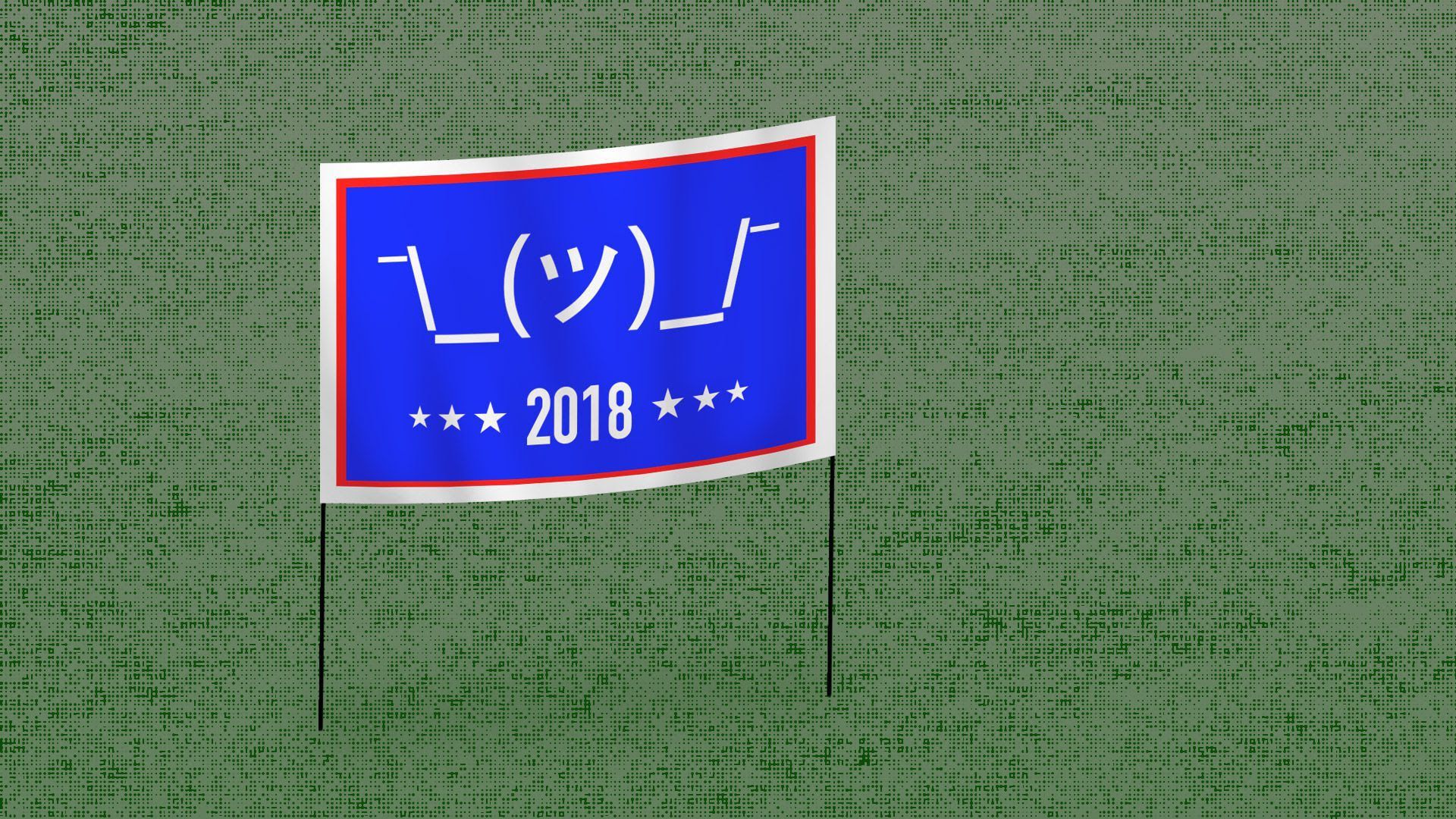 The most important voter in the 2018 election, the new Soccer Moms, will be #NeverHillary Independents — and they're key to Democrats for taking back the House.
Who they are: The #NeverHillary Independents supported Barack Obama and Donald Trump for a similar reason: They wanted change. They saw their worldview reflected not on cable news, but in sitcoms like Roseanne.
The outlook ... President Trump won the election because of these voters, beating Hillary Clinton among this group by 17 points.
But 20% of Trump's voters told exit pollsters they didn't like him.
That's significant because recent data shows a large percentage of people are basing their 2018 votes on whether or not they like the president.
So the question is: If you voted for Trump in 2016 despite not liking him, are you going to vote for Democrats in November?
An important stat: Although these voters didn't like Clinton, they love women candidates this year. More than 100 Democratic women have won their primaries so far.
The backdrop ... Swing voter groups are often decisive:
NASCAR Dads dominated the 2004 election. They were "small-town middle-aged white men, typically from the South, who considered themselves Democrats but lean Republican when it comes to the president," per ESPN.
Soccer Moms helped Bill Clinton to victory in 1996. They embodied "the concerns of a huge swath of suburban female voters," the N.Y. Times wrote. "The hands that steered the mini-van were also deciding whether to turn left or right in the Presidential election."
Single, white women were the focus ahead of the 2016 election, but evangelicals and non-college educated whites put Trump over the top.
Be smart: Campaigns are getting more sophisticated every year, allowing strategists and campaigns to identify exactly who is persuadable and how to persuade them. That could help them engineer a bigger win among these independent-minded voters in 2018.
The bottom line: If nearly half of voters say their support of a Democratic candidate is in opposition to President Trump and the GOP, the #NeverHillary Independents from 2016 could tip the scale toward Democrats in 2018.
Go deeper:
Get more stories like this by signing up for our daily morning newsletter, Axios AM. 
Go deeper