Go deeper: AT&T's merger will change how we watch TV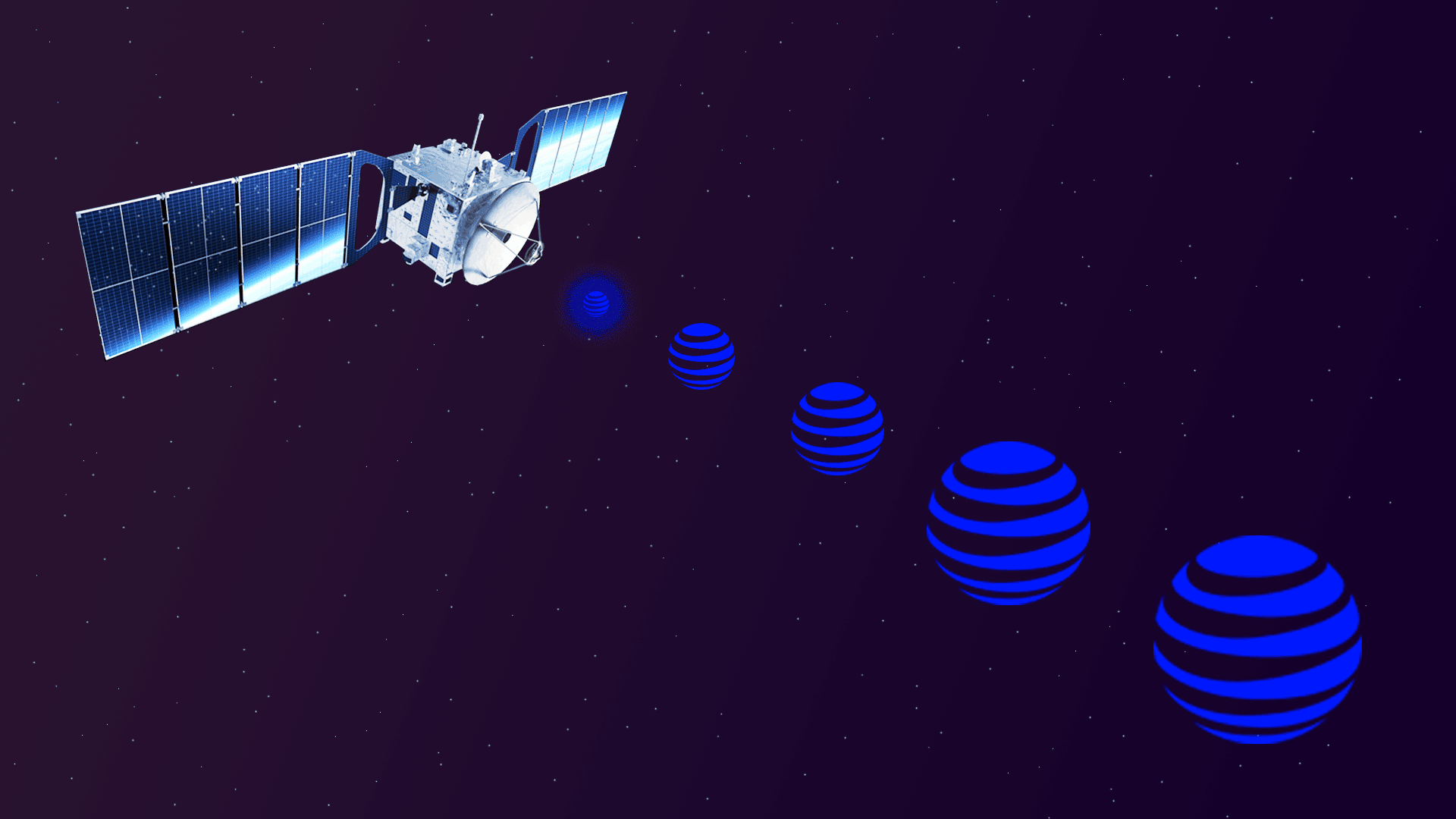 AT&T's acquisition of Time Warner will create a media conglomerate that combines premium content with a vast distribution network to deliver it to consumers.
Why it matters: One of its first experiments in marrying the two will be a "skinny bundle" called AT&T Watch, providing Time Warner content (minus sports) to mobile customers. This is a glimpse at the future of media — packages of content curated and disseminated by the same companies that provide the broadband service you need to watch it in the first place.
Why it's happening: The primary premise behind AT&T's mega-merger is that it needs Time Warner's premium content, like HBO and CNN, to better compete with Facebook, Amazon, Apple, Netflix and Google. All of them already have original content that they distribute on demand, and directly to users via their massive platforms.
Those tech companies also have troves of personal data and advertising platforms to serve ads to users. They also help figure out what show you probably want to watch next.
Trying to keep up, traditional media and telecom companies are aggressively pursuing vertically integrated strategies to do the same.
Pay-TV companies know the future of watching TV and movies is via streaming services rather than cable and satellite TV.
And traditional players are hoping they can catch up and even leapfrog the tech giants because they own something Silicon Valley companies don't — the broadband pipes. For example, take the now-bigger AT&T (with TimeWarner and DirecTV) and Comcast (with NBC Universal — and possibly 21st Century Fox assets in the future, if it's proposed deal is approved), and Verizon (with sites like AOL and HuffingtonPost).
Here's where so-called "bundles" come in. (AT&T's "skinny bundle" will be free to AT&T subscribers and $15 a month for everyone else.)
Internet service providers (ISPs) already own the direct relationship with their subscribers. AT&T, for example, has 150 million wireless subscribers in the U.S. and Mexico, and had 47 million broadband customers.
Until recently, though, they've only been the conduit through which other companies distribute their content to those customers.
Now, many own their own high-quality content and are investing heavily to produce more.
You already pay a monthly fee to get broadband service from these companies. So you're probably more likely to watch content owned by them if it's offered to you for free or at a discount, and without having to download another app or navigate to another video player.
The tech companies have their own bundles — Amazon Prime gives you access to a library of video content for free with your Prime subscription, for example. But their users still have to buy the broadband service necessary to watch the video from an ISP.
AT&T wants to replicate what Google, Facebook, Netflix and Amazon already do quite well — generating engagement on their platforms, AT&T CEO Randall Stephenson told CNBC Friday.
"Premium video is what drives engagement on their platforms," he said. "The more distribution points and customers we enable to consume premium content, the more we want to own and invest in premium content itself."
The company's vast distribution network is what positions it well to take that on, some analysts say.
"The future demand for mobile video, and [AT&T's] strategy to accommodate consumer demand by providing all content in any location over any device, are what served as the thesis behind the deal," Wells Fargo senior analyst Jennifer Fritzche wrote in a research note last week. "This multi-tentacle distribution makes it unique in a crowded field, in our view."
The net neutrality factor: Until last week, federal rules were in place to prevent an ISP from favoring internet traffic that carries its own content over competitors' content. The FCC revoked those rules last week.
While ISPs — including AT&T — say they don't intend to speed up the delivery of their own content or slow down others', there's nothing stopping them from bundling or packaging content and services together, at steep discounts, to get an edge with viewers.
That may shift the universe of content that viewers are exposed to, determined by what types of content your ISP decides to provide, and what content is tailored to you by algorithms.
"I think the great thing about the internet is that everything is at your fingertips," FCC Chairman Ajit Pai told me at an Axios event last week.
"But I think the danger is ... sometimes you can just end up focusing on a really narrow little sliver of the world and to construe that as the entirety of the world," he said, adding that regulators don't necessarily have a role in addressing that issue.
You'll probably also see a lot more ads: Stephenson plans to stand up a significant advertising platform to leverage the combined company's data. AT&T is trying to compete with tech giants that tend to give video away for free, paid for by advertisers.
"The consumer is, in effect, the product, through advertising," said Craig Moffett, founding partner at MoffettNathanson Research, told me in an interview on C-Span.
"While I don't think it's realistic to think that AT&T's ambition is to go all the way in that direction, [Stephenson] is talking about a future where he believes it's necessary to at least partially subsidize the cost of video content by getting other players or advertisers to pick up the tab."
Critics of media consolidation worry that the internet is increasingly becoming controlled by a handful of powerful tech platforms. With such huge acquisitions, companies like Comcast and AT&T are gunning to be the next such platforms. But tech companies have a huge head start, and have a history of moving quickly and out-innovating legacy players.
"Tech is not buying media co's — they're replacing them — literally," tweeted BTIG media analyst Rich Greenfield.
Go deeper:
Get more stories like this by signing up for our weekly media newsletter, Axios Media Trends. 
Go deeper