With Merkel under pressure on immigration, Trump piles on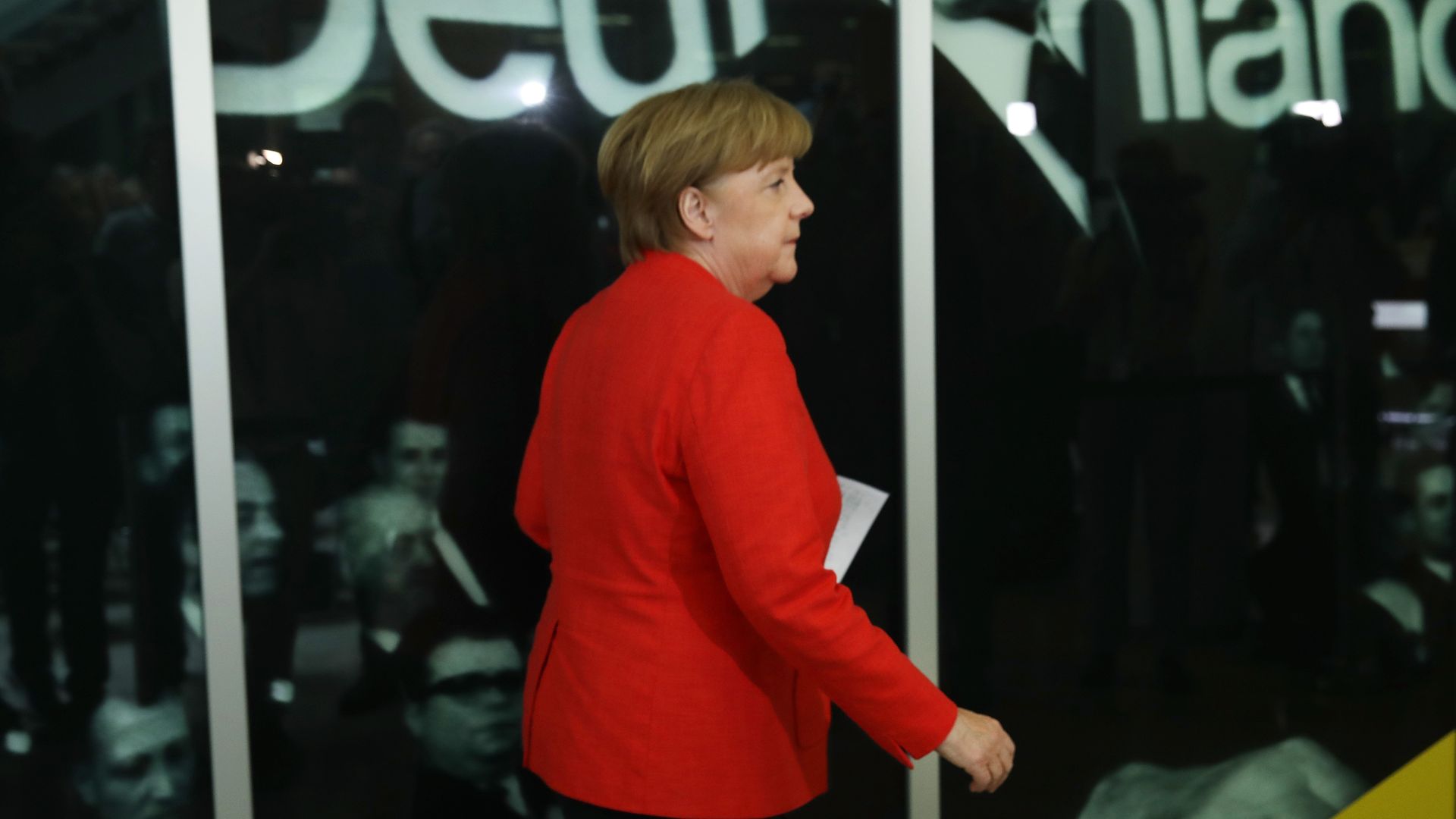 German Chancellor Angela Merkel bought herself two weeks to reach a deal with other European countries on immigration, after demands from Interior Minister Horst Seehofer that migrants who have been registered as asylum-seekers in other countries be turned away had her coalition on the brink of collapse.
Across the pond: President Trump tweeted, "The people of Germany are turning against their leadership as migration is rocking the already tenuous Berlin coalition... Big mistake made all over Europe in allowing millions of people in who have so strongly and violently changed their culture!"
Trump faces his own migrant crisis. The blowback to policies that have resulted in the separation of migrant families has been enormous. Trump seems to be suggesting with these tweets that the alternative to strict border enforcement is chaos.
Merkel's open door policy toward refugees, which she has since backed off somewhat, won plaudits abroad but also contributed to the rise of the far right and piled pressure on the center-right ruling parties.
The Christian Social Union, the Bavarian sister party to Merkel's Christian Democratic Union, has taken an increasingly hard line on immigration to fend off a challenge from the far-right Alternative for Germany party ahead of Bavaria's elections this October, according to the AP.
By the numbers: Germany's Office of Migrants and Refugees (BAMF) registered 186,644 asylum seekers in 2017, down from 890,000 asylum seekers in 2015 — when the migrant crisis was at its peak.
Be smart: Trump's approval ratings in Germany are around 11%, so don't expect his criticism to be damaging to Merkel.
Go deeper