Europe's immigration showdown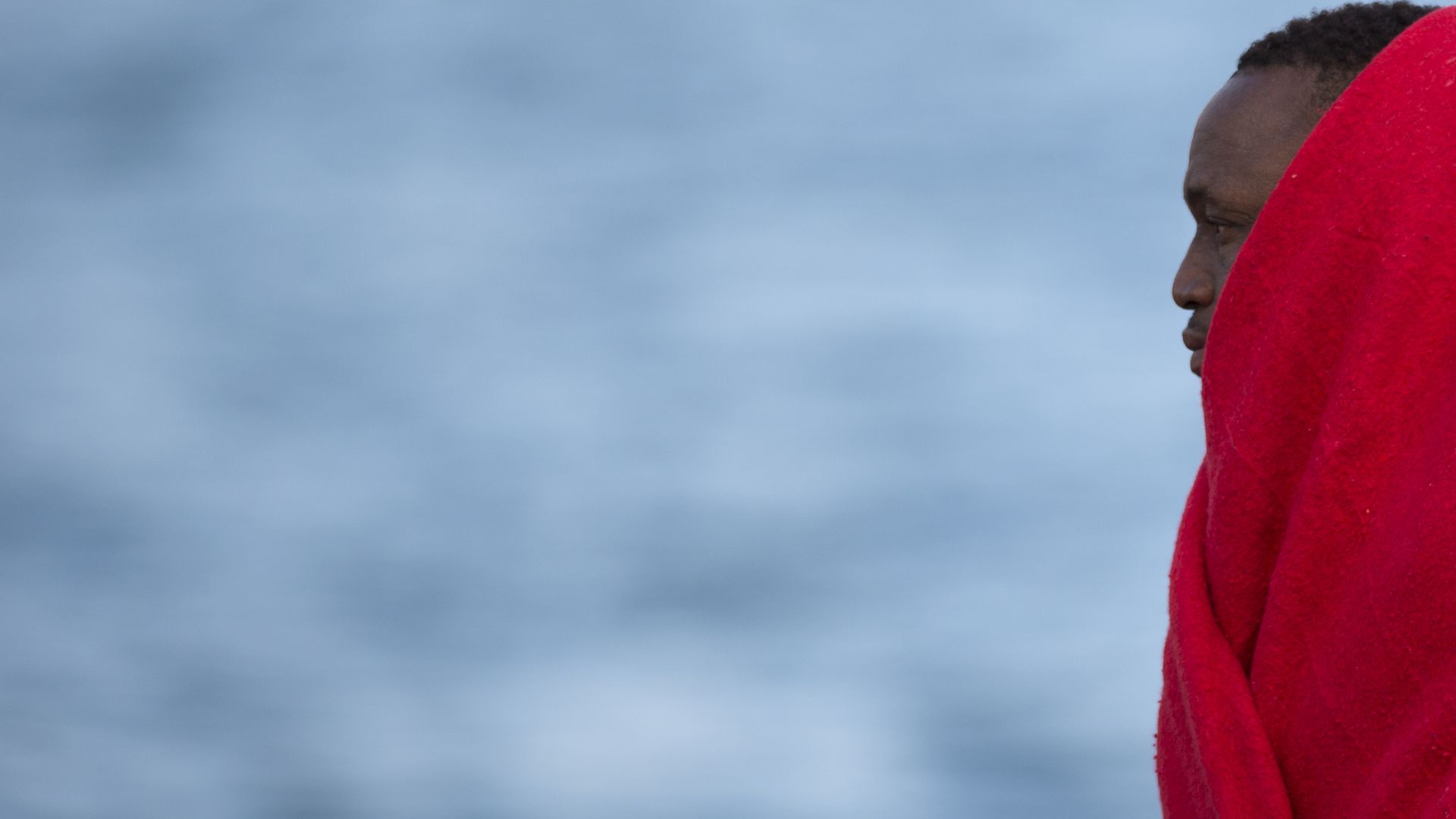 The clock is ticking as German Chancellor Angela Merkel seeks to save her ruling coalition and stave off a political crisis in Europe by forging an immigration deal.
The bigger picture: Italy's new populist government sent a chill around Europe last week by turning away a boat filled with hundreds of rescued migrants. Rome is demanding the rest of Europe share the burden, but several European leaders have staked their political fortunes on keeping migrants out. Germany finds itself at the heart of this divide, and it's unclear whether the center can hold.
The latest:
President Trump, facing backlash of a different kind on immigration, tweeted today that Germans are "turning against their leadership as migration is rocking the already tenuous Berlin coalition" and claimed, inaccurately, that "crime in Germany is way up."
His argument: "Big mistake made all over Europe in allowing millions of people in who have so strongly and violently changed their culture!"
In Germany:
Interior Minister Horst Seehofer, who leads the Bavarian sister party to Merkel's CDU, is trying to fend off a challenge from the far-right ahead of regional elections. He's demanding that migrants who've been registered as asylum-seekers in other countries be turned away at the German border, leading to a split with Merkel and putting her coalition on the verge of collapse.
Seehofer backpedaled today, giving Merkel until July 1 to negotiate a deal with other European leaders. Erik Brattberg, director of the Carnegie Endowment's Europe program, tells Axios that after nearly 13 years in power, this is Merkel's "most serious challenge yet" and her fate "likely depends on the outcome of the EU summit" next week.
By the numbers:
Immigration topped a new Eurobarometer poll on the top issues facing Europe, cited by 38% of EU residents as one of their top two concerns. That's down from 58% at the height of the migrant crisis in 2015. However, it's the top issue in 21 of 28 member states — up from 14 just six months prior.
The number of migrants who arrived in Europe last year was 186,000, per the UN. That's half the number from 2016 and a sharp decrease from 2015, when more than 1 million arrived. The majority reached Europe by sea, with 119,000 landing in Italy. About 3,000 people died trying to make the crossing.
What to watch:
Jeremy Cliffe, the Economist's Berlin bureau chief: "Should Merkel fail on EU reform, Seehofer must decide whether to defy her and impose new controls or back down. … No-one in Berlin honestly knows how this will end. Spain's Rajoy shows that even 'great survivors' meet their political mortality one day. But recent history also teaches that Merkel is routinely, even systematically, underestimated in moments like this."
Katya Adler, BBC Europe Editor: "With anti-migration parties in gov or strong opposition in so many EU countries you could say this issue will destroy the EU, making a mockery of European 'unity' and pulling the block apart. Or you could say this latest migrant emergency — especially as it involves and therefore galvanises EU linchpin Germany — makes reaching a common policy more likely. Why? Because the EU's fractious members only ever take dramatic united action when proverbial backs are against the wall."
Go deeper