White House: Trump would sign either immigration bill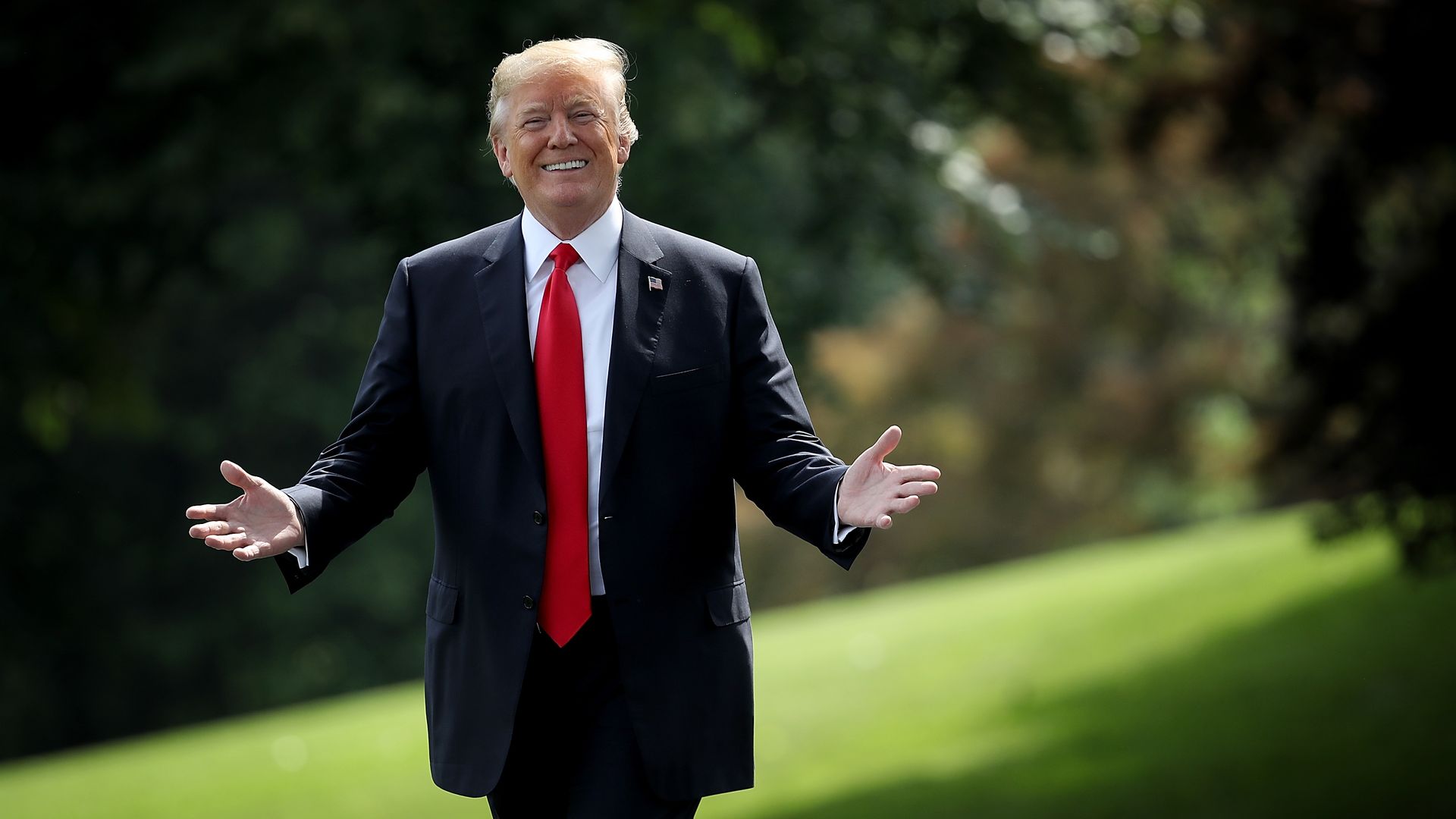 President Trump would sign either immigration bill up for a vote next week in the House, according to a White House statement, despite Trump telling reporters Friday morning that he wouldn't sign the new GOP immigration bill unveiled this week.
Why it matters: The president's support is crucial for the bill's chances when it's taken up by the House next week. Conservative and moderate Republicans, as well as House leadership, have spent weeks haggling over the details. The more conservative immigration bill by Rep. Bob Goodlatte will also get a vote next week, but it's not expected to pass.
White House deputy press secretary Raj Shah said in the statement that "in this morning's interview, [Trump] was commenting on the discharge petition in the House, and not the new package.
President Trump tweeted today that any immigration bill "MUST HAVE full funding for the Wall, end Catch & Release, Visa Lottery and Chain, and go to Merit Based Immigration" — everything the new bill addresses.
Go deeper: What's inside the compromise bill
Go deeper