Updated Jun 9, 2018 -

World
Scoop: Trump open to U.S. embassy in Pyongyang, North Korea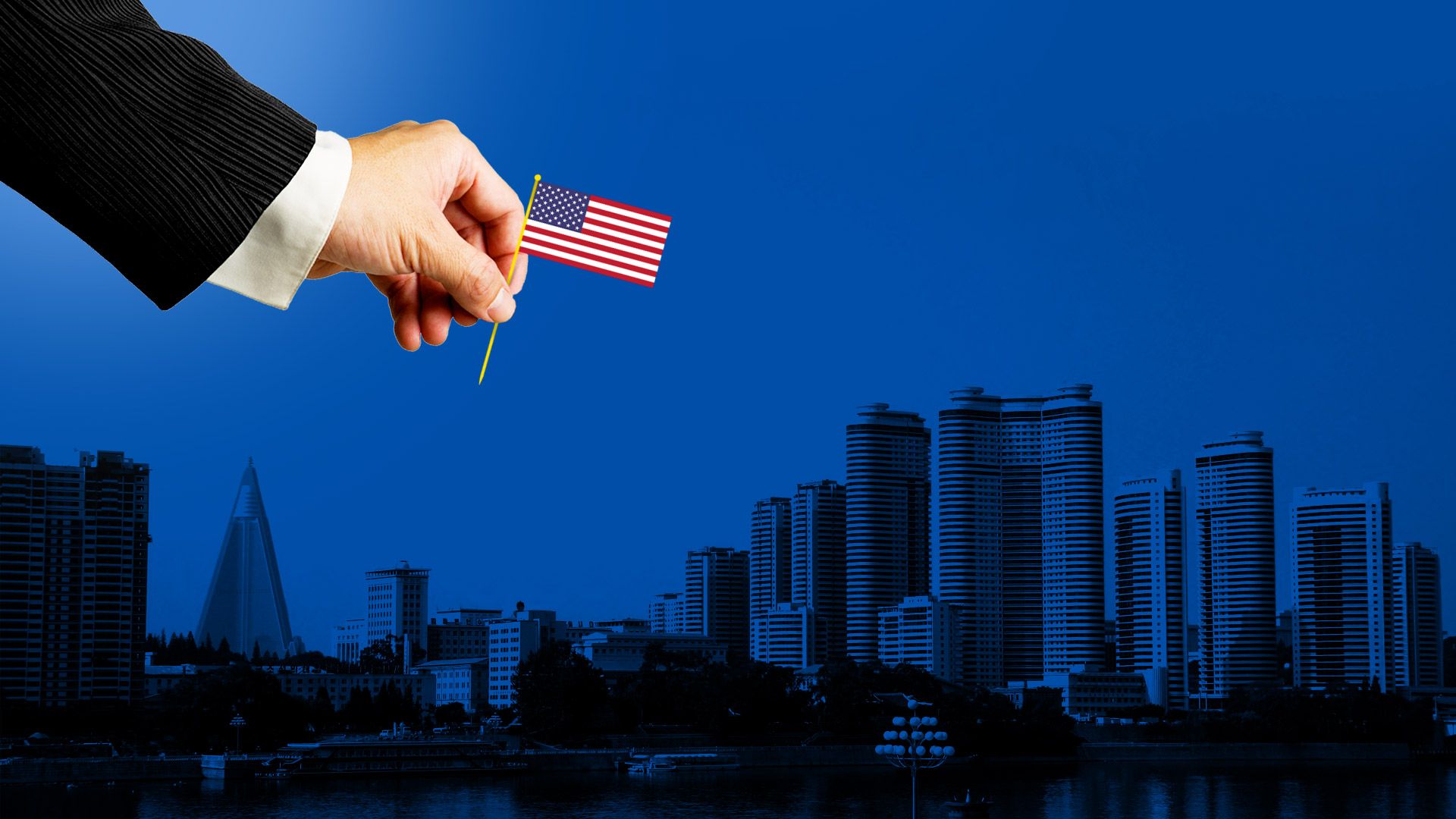 President Trump is willing to consider establishing official relations with North Korea and even eventually putting an embassy in Pyongyang, according to two sources familiar with preparations for the Singapore summit. "It would all depend what he gets in return," said a source close to the White House. "Denuclearization would have to be happening."
The sources stressed that this is one of many topics that could be discussed at the summit, and that certainly nothing like that has been decided or is necessarily expected to emerge from Trump's historic mano a mano with North Korean leader Kim Jong-un.
But the U.S. and North Korean working groups — with engagements in New York, the DMZ and Singapore — have discussed establishing official relations between the two countries that would involve putting a U.S. embassy in Pyongyang.
One of the sources, who is familiar with the president's thinking, said Trump had made it a point not to reject any ideas headed into the summit:
"It's definitely been discussed," the source said. "His view is: 'We can discuss that: It's on the table. Let's see.' Of course we would consider it. There's almost nothing he'll take off the table going in."
The source said North Korean officials have been wildly inconsistent in the pre-meetings, making it difficult to get any read on how the discussions might go.
The source close to the White House added: "POTUS will consider any idea anyone brings him if it delivers on denuclearization that is irreversible and verifiable. He won't be played by Kim. But it is not his style to — on the front end — rule out possibilities of what could happen or may happen depending on how negotiations go."
The backdrop: The U.S. established diplomatic relations in the 1880s with Korea's former Joseon Dynasty, but never extended diplomatic relations to the current Democratic People's Republic of Korea in the north, after the countries were split in 1948.
White House did not directly respond to the matter explaining they will not comment on internal discussions. 
For more news like this sign up for Swan's Sneak Peek newsletter and Mike Allen's Axios AM.
Go deeper