Innovating Responsibly: What's Next for Tech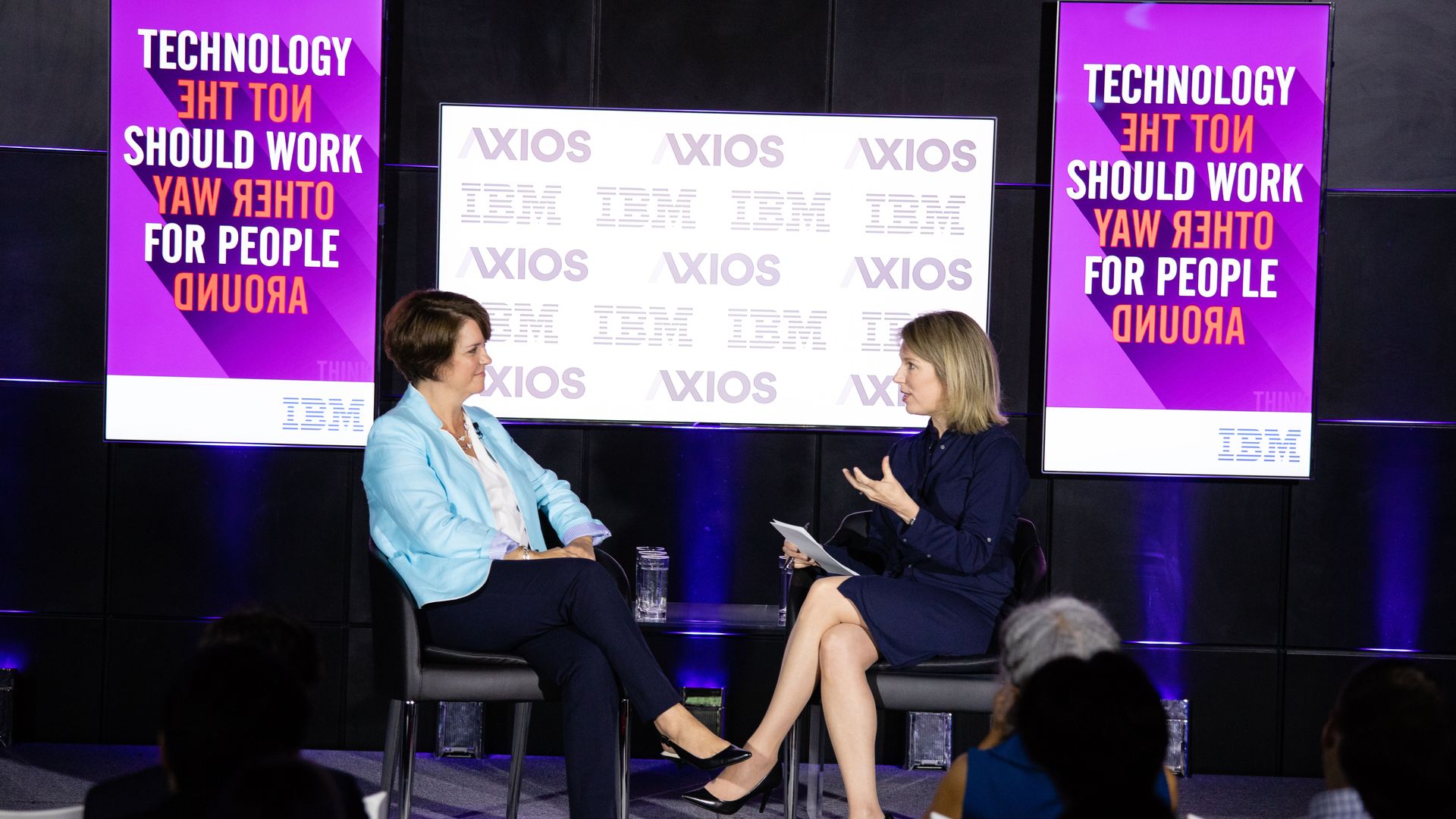 Axios' Kim Hart and Mike Allen hosted a conversation Tuesday on responsible innovation as the techlash continues to unfold. To hear from both the private and public sector perspective, they spoke to:
The Honorable Mark Warner, Senator (VA), United States Senate
Ms. Megan Smith, Chief Executive Officer, Shift7 & Third Chief Technology Officer, United States
Ms. Ginger Armbruster, Chief Privacy Officer, City of Seattle
Why it mattered: Some companies that harbor an abundance of data, like Facebook, are under fire for misusing or mishandling it. This event covered how tech companies can continue innovating while internalizing this wave of criticism.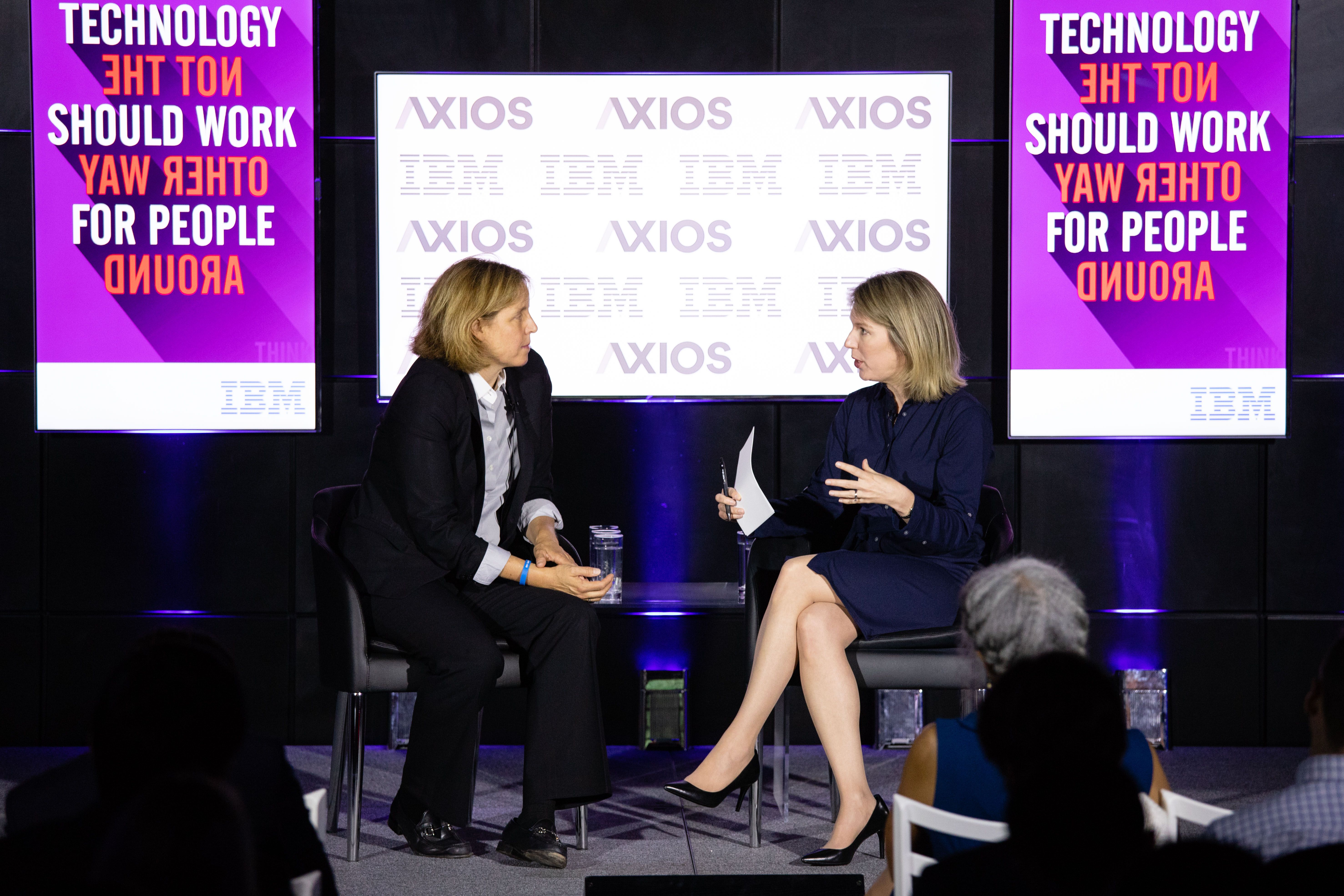 "Tech isn't inherently good or bad; it just is. [...] We bring whatever we have as humanity to it."
— Shift7 CEO & Third U.S. CTO Megan Smith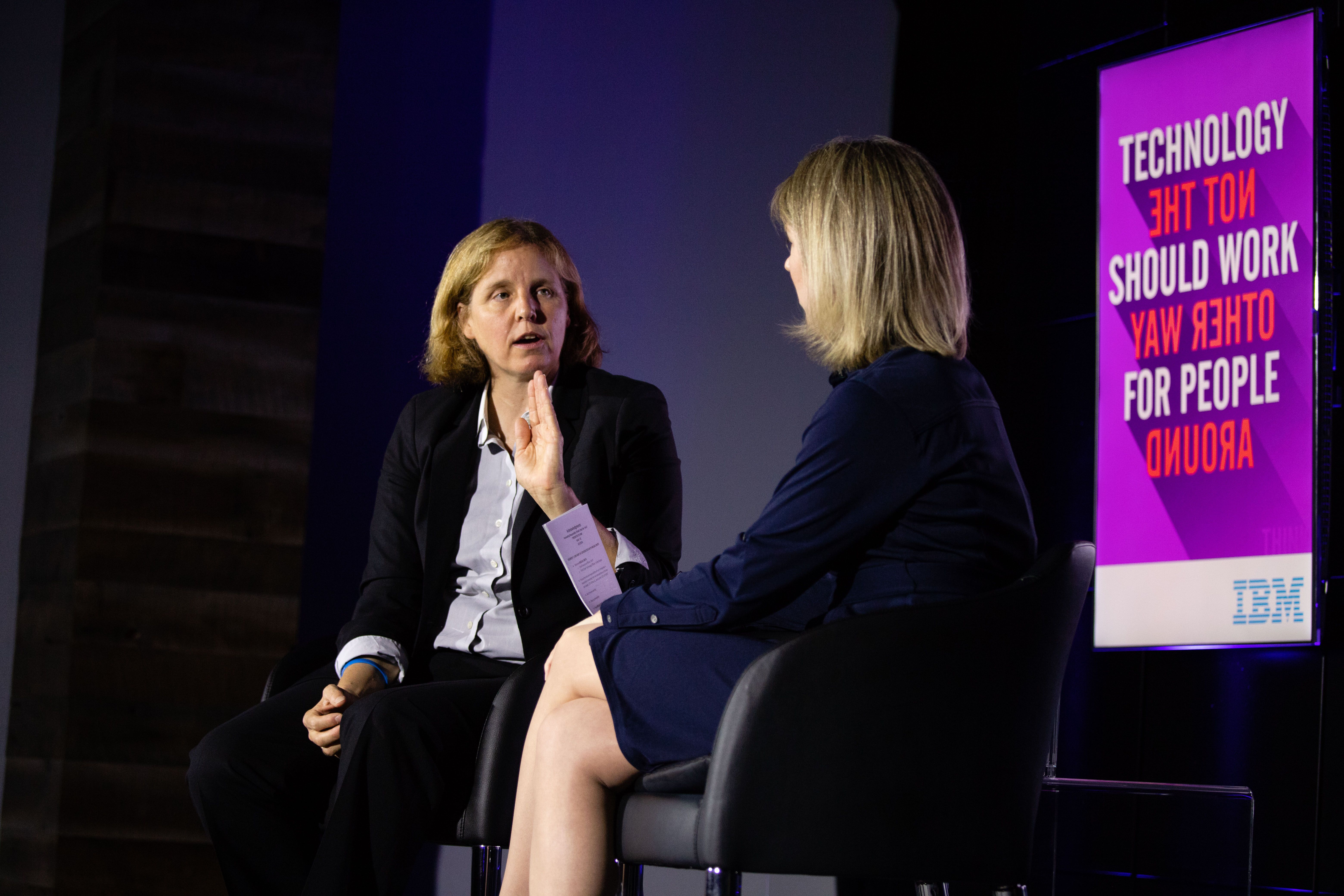 Smith on diversity in tech:
"The idea of culture fit rather than culture add is a huge problem in these companies."
"If you have lopsided teams you're missing out on human values, and these challenges require humanities, social sciences, technology, and people from all different walks of life and perspectives."
Armbruster discusses how cities can strike a balance with data—using it to improve citizen services while also respecting data privacy.
Armbruster's message to lawmakers in DC: "We need to take a close look at how we frame laws that make sense even at a local level."
Why it matters: As cities collect more and more data on their inhabitants, Seattle is often recognized as the leader when it comes to citizen data privacy making it a role model for other urban tech hubs .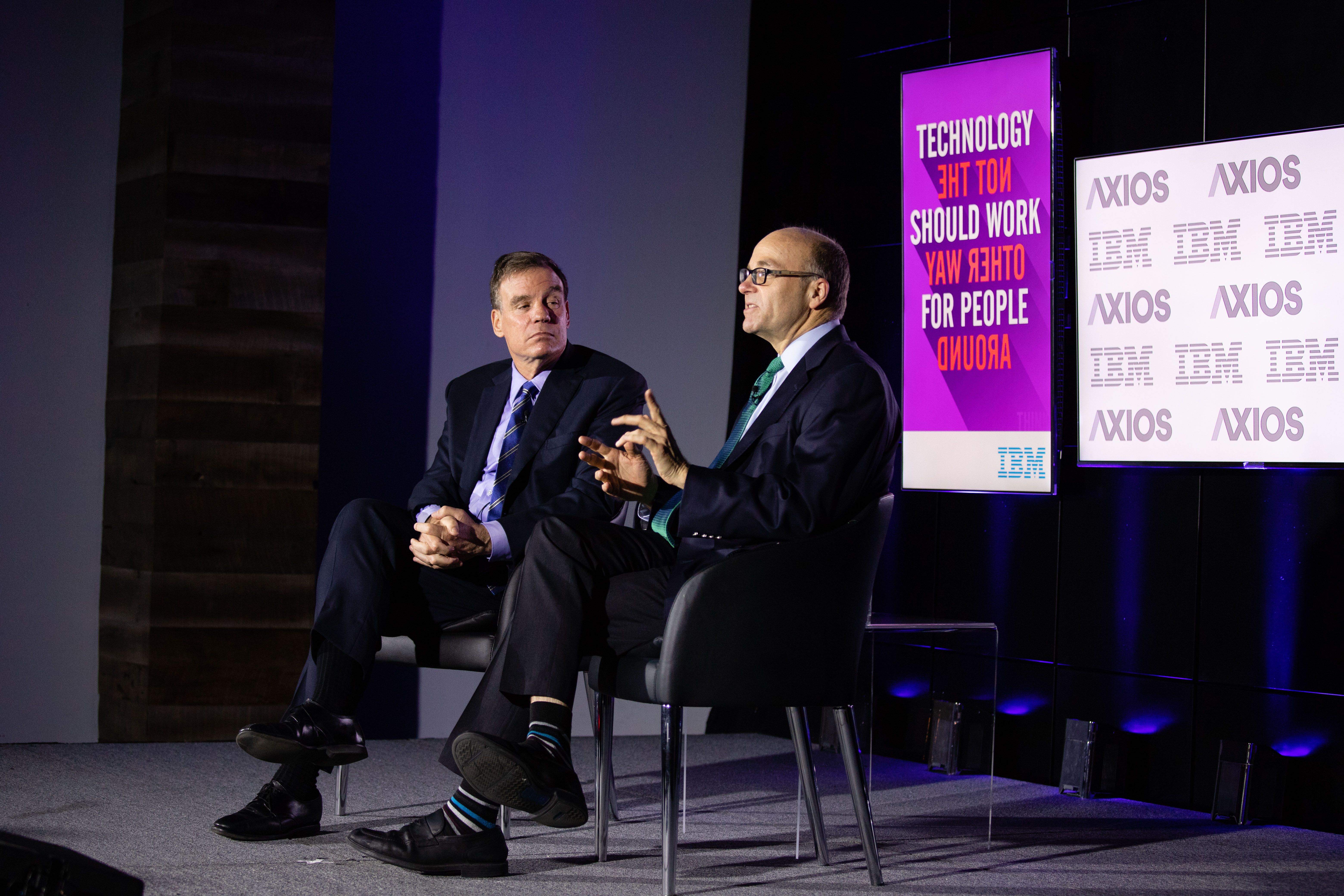 Senator Warner acknowledged Congress' shortcomings when it comes to dealing with issues in tech, imploring tech companies to help Congress help them. "Work with us. [...] If you leave it to us, we're going to mess it up."
Why it matters: Senator Warner argues that public-private partnerships are particularly crucial since the Trump administration seems to be "asleep at the switch" when it comes to tech, with no Chief Science Officer and a lack of cybersecrutiy experts.
Senator Warner addressed the N.Y. Times revelation that Facebook gave four Chinese electronic companies access to Americans' data, saying Facebook should "come clean with the whole story in the first 24 hours." He added that has "some very serious questions, particularly because of the ongoing threat that these Chinese telecom companies pose."
The big picture from Axios Chief Technology Correspondent Ina Fried in Wednesday morning's Axios AM:
What D.C. doesn't get: The partnerships Facebook had with phone makers were pretty standard at the time, as phone makers looked to build support for services from Facebook, Twitter, Google and others into their devices. Nor were they a secret.
What Facebook doesn't get: The company has very little credibility in D.C., especially when the topic is sharing data with others. Throw Huawei's name in the mix and things go from toxic to radioactive.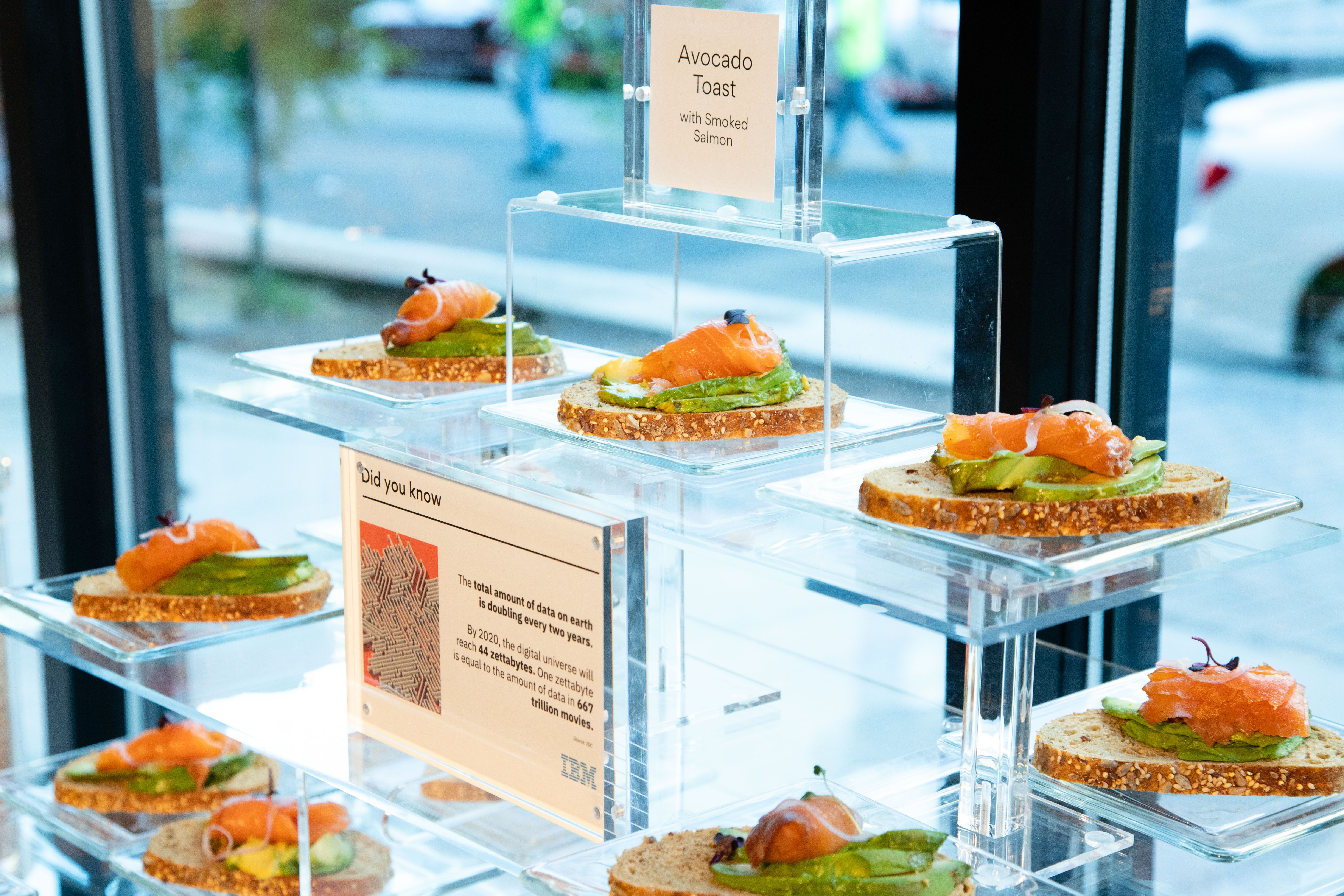 Thank you to our guests for joining us and thank you to IBM for sponsoring this event.
Go deeper