The Young Turks launching audio business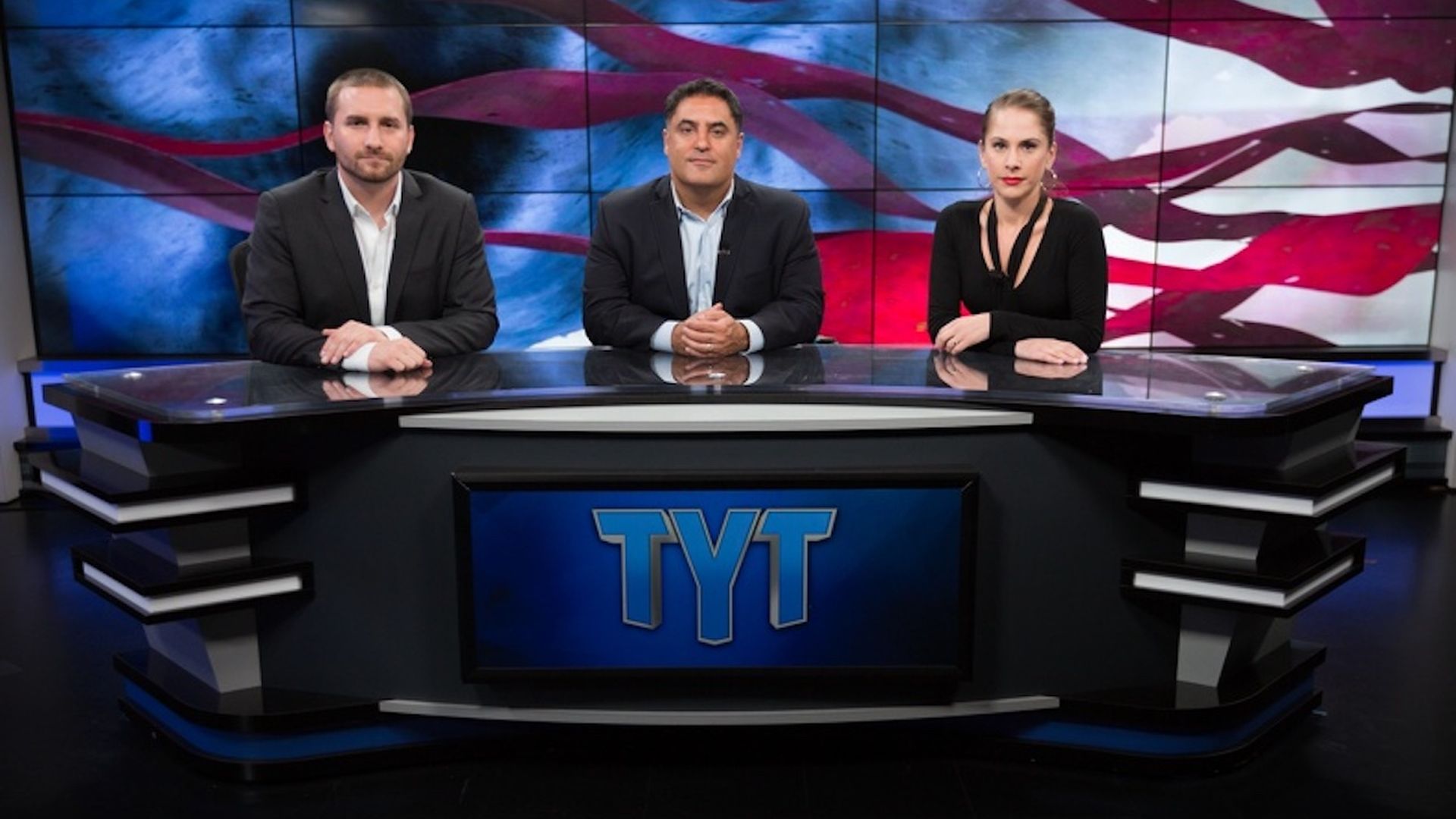 The Young Turks (TYT), a progressive video-based media commentary and news company, is expected to launch an audio business that will combine new shows with existing ones that will be reimagined under TYT Network's audio umbrella.
Why it matters: It's TYT's biggest bet on audio-driven content to date and a new business line for the company. Up to this point, TYT has relied mostly on video advertising through YouTube.
The audio business will launch with the following shows:
"We The People" hosted by former Ohio Sen. Nina Turner, who is also President of progressive action group "Our Revolution."
"Touré Show," featuring American journalist and critic Touré; it will feature in-depth interviews with people about what makes them successful and how they've dealt with the most difficult moments in life.
"Mouthy Messy Mandatory" covers news and politics through a feminist lens. It will be hosted by Katie Anthony and Ronit Feinglass Plank.
"The Jimmy Dore Show" hosted by comedian and TYT contributor Jimmy Dore.
"Building an audio business is a natural extension of our award-winning video business, and an exciting next step for us in our mission to make TYT's distinct voice and diverse programming available everywhere people consume talk, news and entertainment content," says TYT Network Founder and CEO Cenk Uygur.
Panoply Media, the podcast arm from Slate, will provide support across distribution, brand relationships and audience metrics.
The big picture: The news comes as TYT continues to push into digital video. The progressive media company launched a 24-hour channel with YouTube TV last month and a new mobile app, TYT Plus, at the end of April.
Go deeper: Podcasts, once a curiosity, are now big business.
Go deeper