Trump's 500-day coup of the GOP, conservatism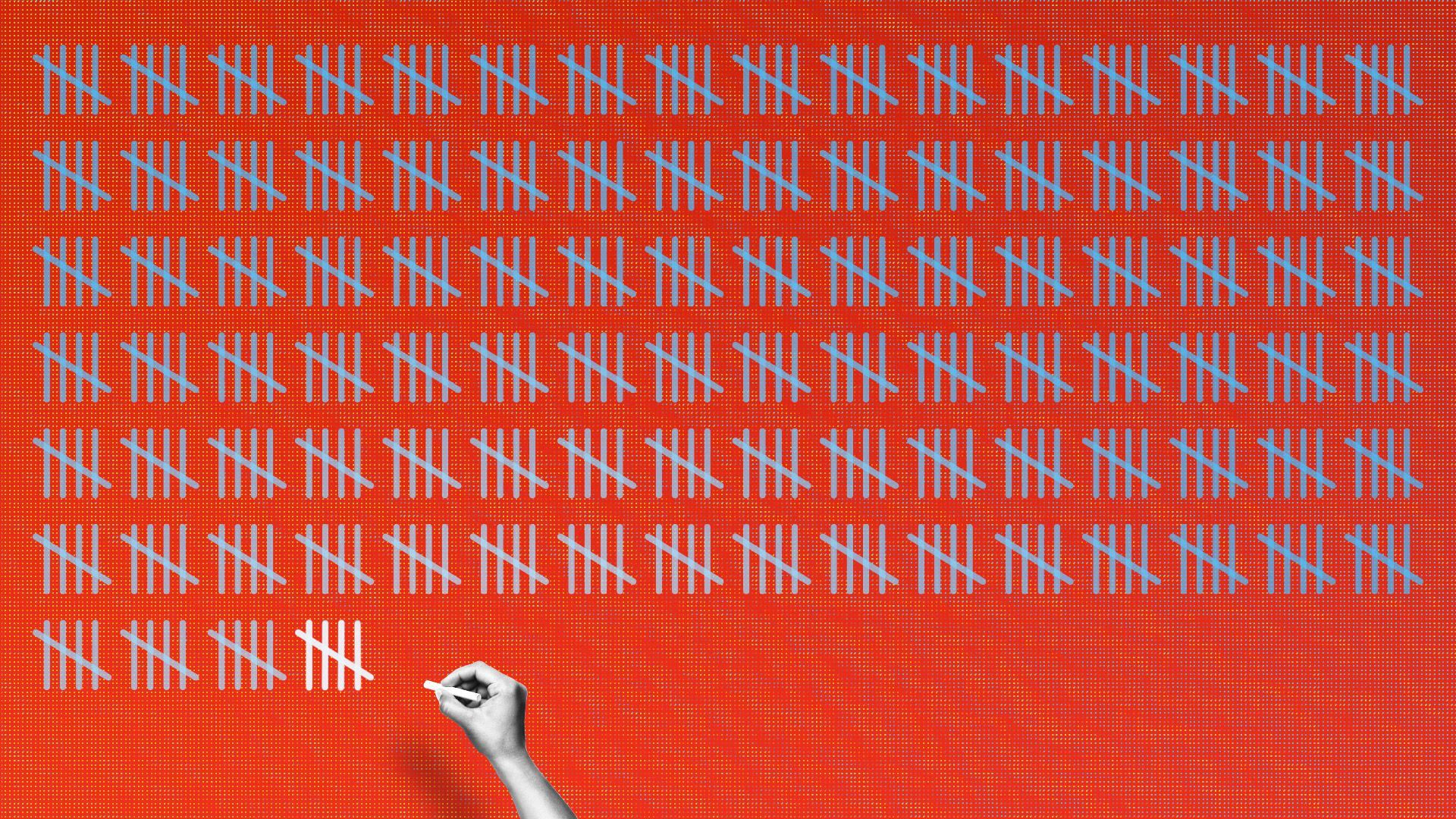 Donald Trump has been President Trump for 500 days as of noon today, and everything has changed, and nothing has changed.
Be smart: In 500 days, Trump's hijacking of the formerly conservative GOP is complete — an astonishing accomplishment. The majority party in America is fully defined by his policies, his popularity with the base, his facts-be-damned mentality, his ability to control and quiet virtually all Republican elected officials.
Everything changed:
Trump has wiped out a large portion of Obama's legacy. He's exited the Paris climate deal; signed major tax cuts, especially for corporations; confirmed an ultra-conservative Supreme Court justice and record numbers of circuit court judges; deregulated like crazy; exited the Iran deal; exited the TPP trade deal; repealed the Affordable Care Act's individual mandate; and moved the U.S. embassy to Jerusalem, recognizing it as Israel's capital.
New hardline immigration enforcement is in place, including separating children from parents of illegal immigrants. An extraordinary percentage of Trump's senior staff has quit or been fired.
Only one campaign original remains on Trump's staff: social media director Dan Scavino.
A national security adviser who began with bombastic high hopes of enforcing a new hard line against radical Islam — Mike Flynn — is now at personal peril in the Mueller investigation.
Trump no longer talks about wiping out the national debt by ending "waste, fraud and abuse."
Trump no longer talks about shutting down federal agencies. 
Nothing changed:
Family survives despite many premature obituaries about Jared and Ivanka (Javanka).
Trump still watches a ton of TV, views everything through a media lens, and obsesses over negative coverage.
Trump still views foreign negotiations as zero-sum games with a clear winner and loser. The scorecard is the bilateral trade deficit; Trump's hardline instincts on trade and immigration are unchanged from the campaign trail.
There's no trillion-dollar infrastructure package.
Mexico hasn't paid for the wall — and Congress has only given Trump a pittance so far.
The national debt has climbed ever higher under Trump's stewardship.
Trump still lies, exaggerates, distorts and responds to paper cuts by butchering his enemies.
Vice President Pence remains — and nobody I've spoken to has ever seen him criticize or debate the president in any meaningful way.
Trump has the same media diet: heavy on Lou Dobbs, Sean Hannity and "Fox & Friends" (with a sprinkling of hate-watch channel-surfing to CNN and MSNBC), and the same core diet of print newspapers, led by his hometown New York Times and New York Post.
Oh, don't forget: He has 962 days left in this term.
P.S. Bruce Mehlman of Mehlman Castagnetti Rosen & Thomas points out that based on Gallup data, President Trump commands the second highest "own party" approval rating of any president at the 500 day mark since World War II, behind only President George W. Bush, after 9/11: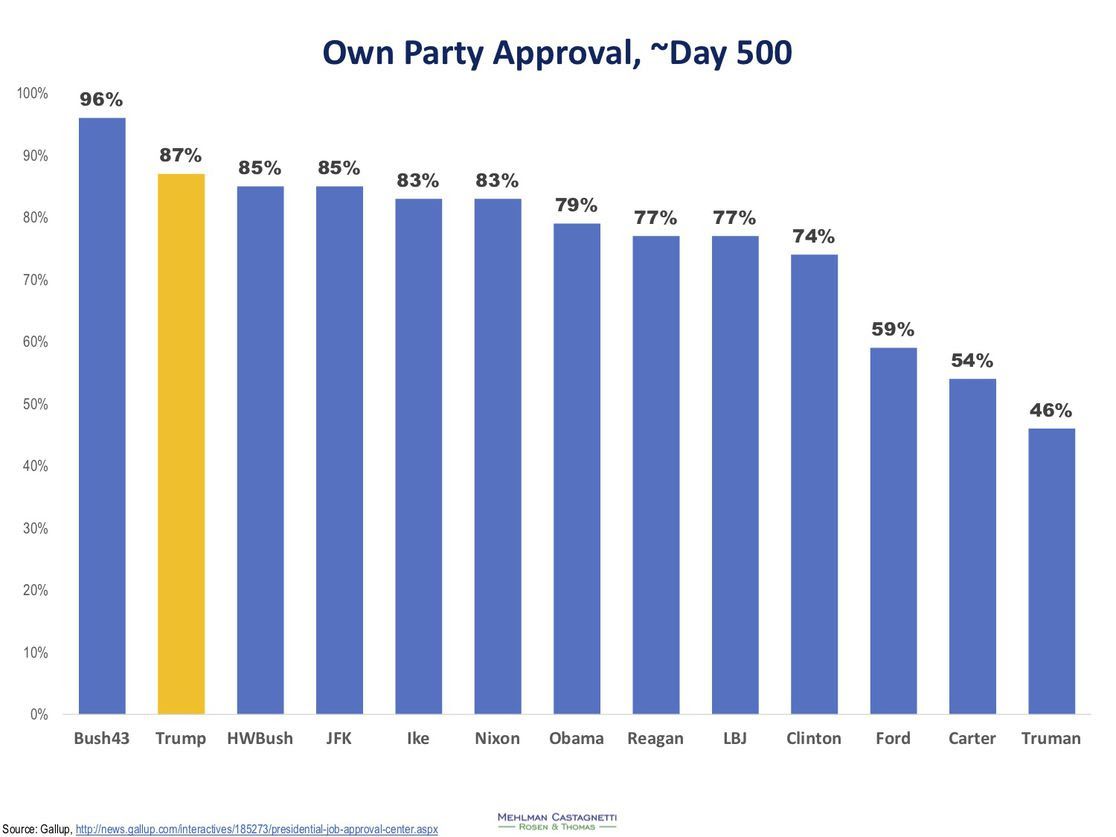 Sign up for Mike Allen's Axios AM here and Jonathan Swan's Sneak Peek newsletter here.
Go deeper