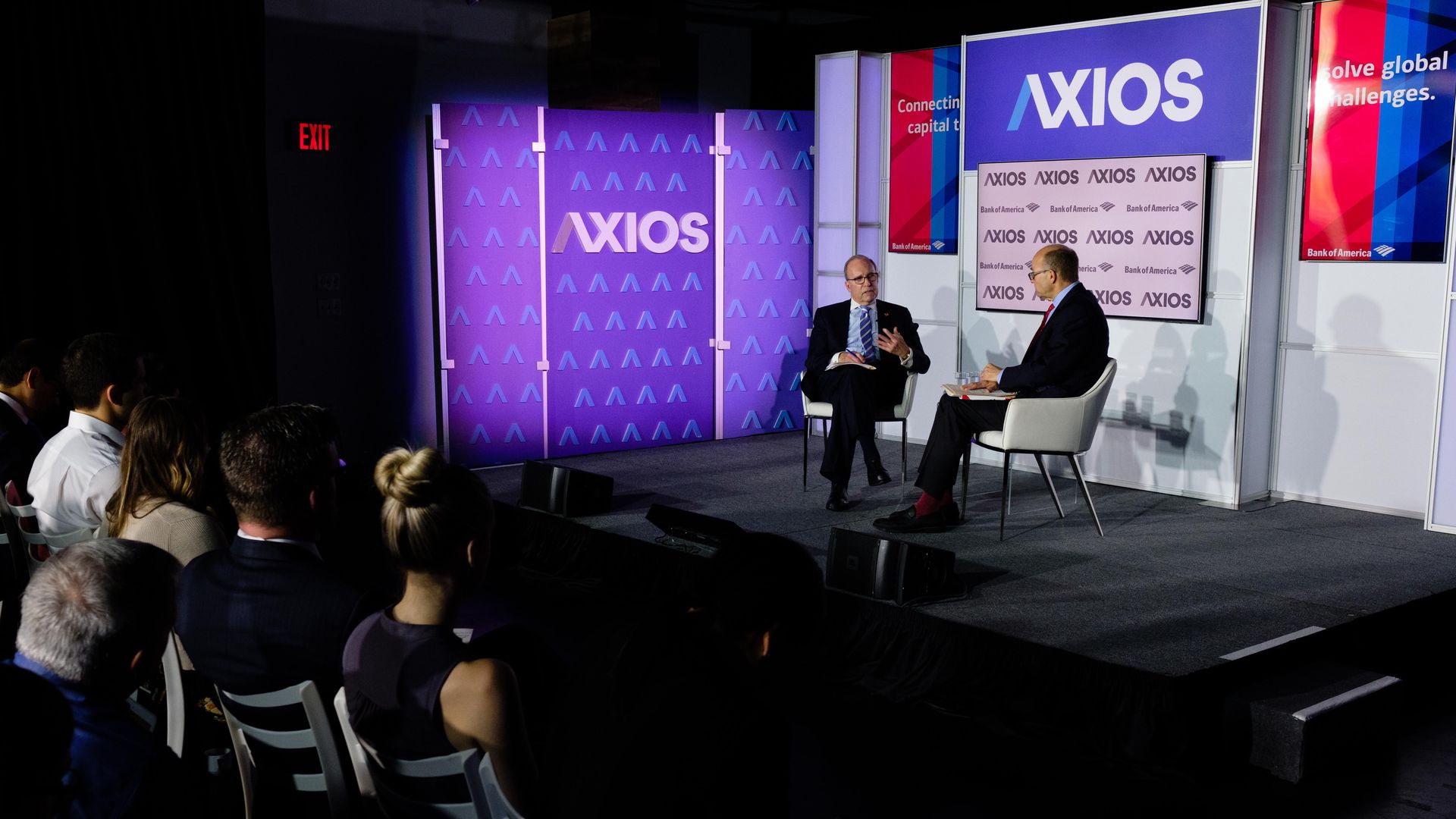 In the midst of Infrastructure Week, a stacked line up of news shapers joined Mike Allen to discuss infrastructure policy and the news of the day.
Why it mattered: We heard from both sides of the aisle on how to fix our country's infrastructure, as well as Larry Kudlow's view on the looming trade war with China: "Blame China, not Trump."
The news shapers:
T.H. Larry Kudlow, Director, National Economic Council, The White House.
T.H. James Inhofe, U.S. Senator, Oklahoma. Chairman, Senate Environment and Public Works Subcommittee on Transportation and Infrastructure.
T.H. Eleanor Holmes Norton, U.S. Representative, District of Columbia. Ranking Member, House Transportation and Infrastructure Subcommittee on Highways and Transit.
T.H. Steve Adler, Mayor, Austin, Texas. Vice Chair, U.S. Conference of Mayors Subcommittee on Highways.
Mr. Steven Brill, Author, Tailspin.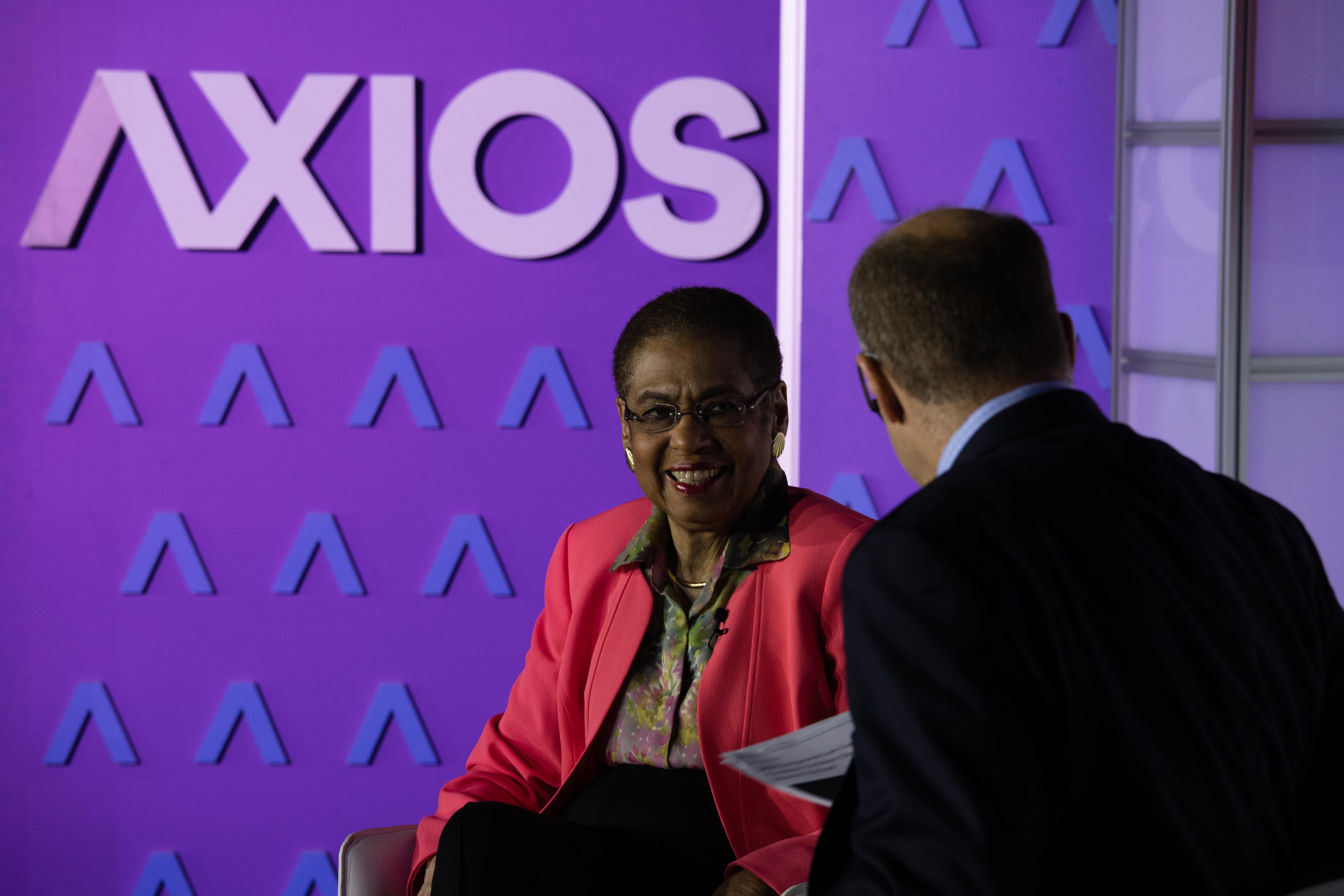 On the infrastructure bill:
Dead vs. alive: Senator Inhofe says the infrastructure bill is "not dead on arrival. We're actively working on it right now."
Tomorrow vs. never: Mayor Adler says he'd "rather [an infrastructure bill] happen tomorrow than not happen at all."
Old vs. new: Typically, infrastructure funding is raised by implementing a gas tax, but Rep. Holmes Norton says "we may have to look for a new way to fund our infrastructure" due to Republicans resistance this time around.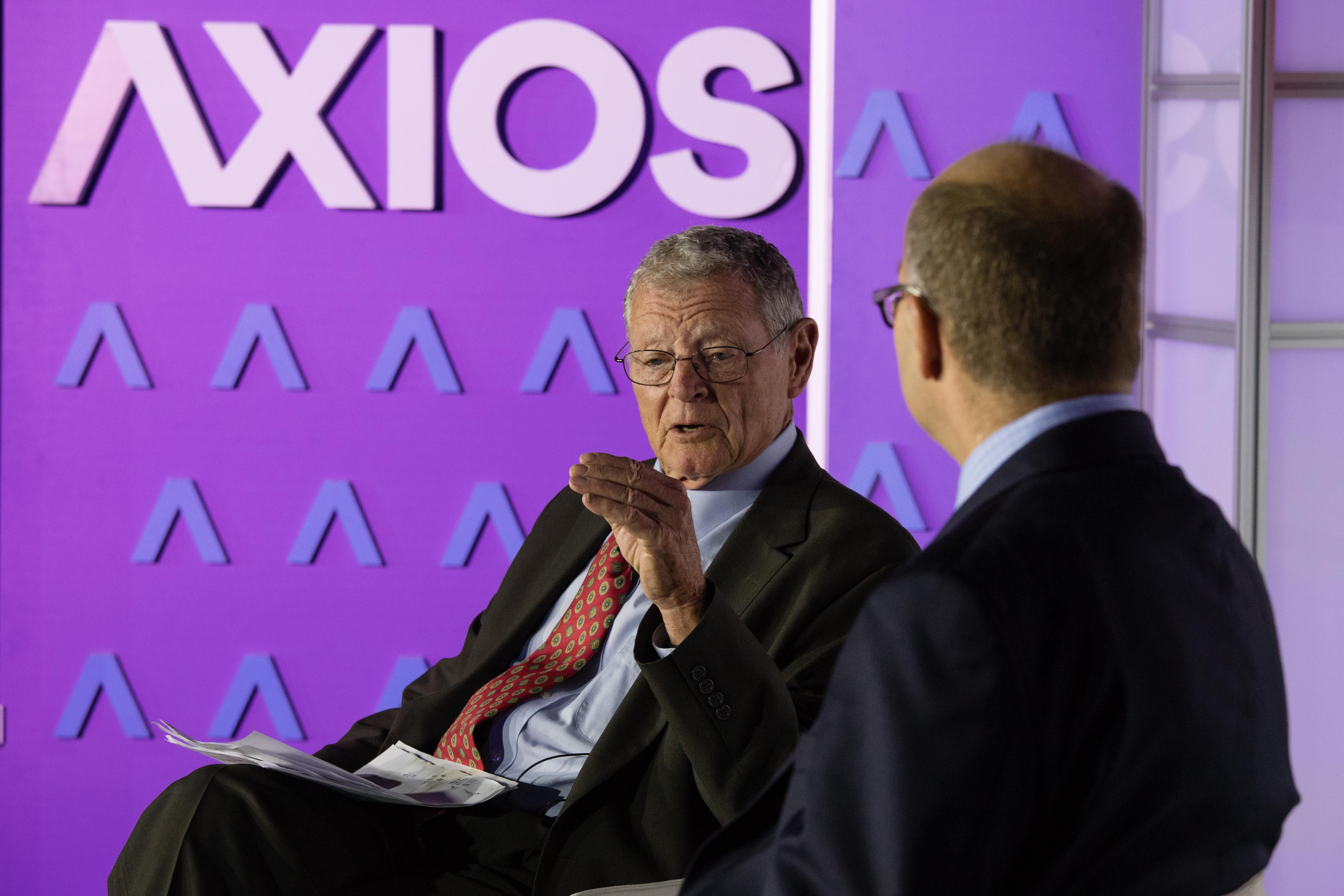 Even the most far-left Democrats and the most far-right Republicans all agree on the need to improve our roads and ports.
— Senator James Inhofe (R-OK)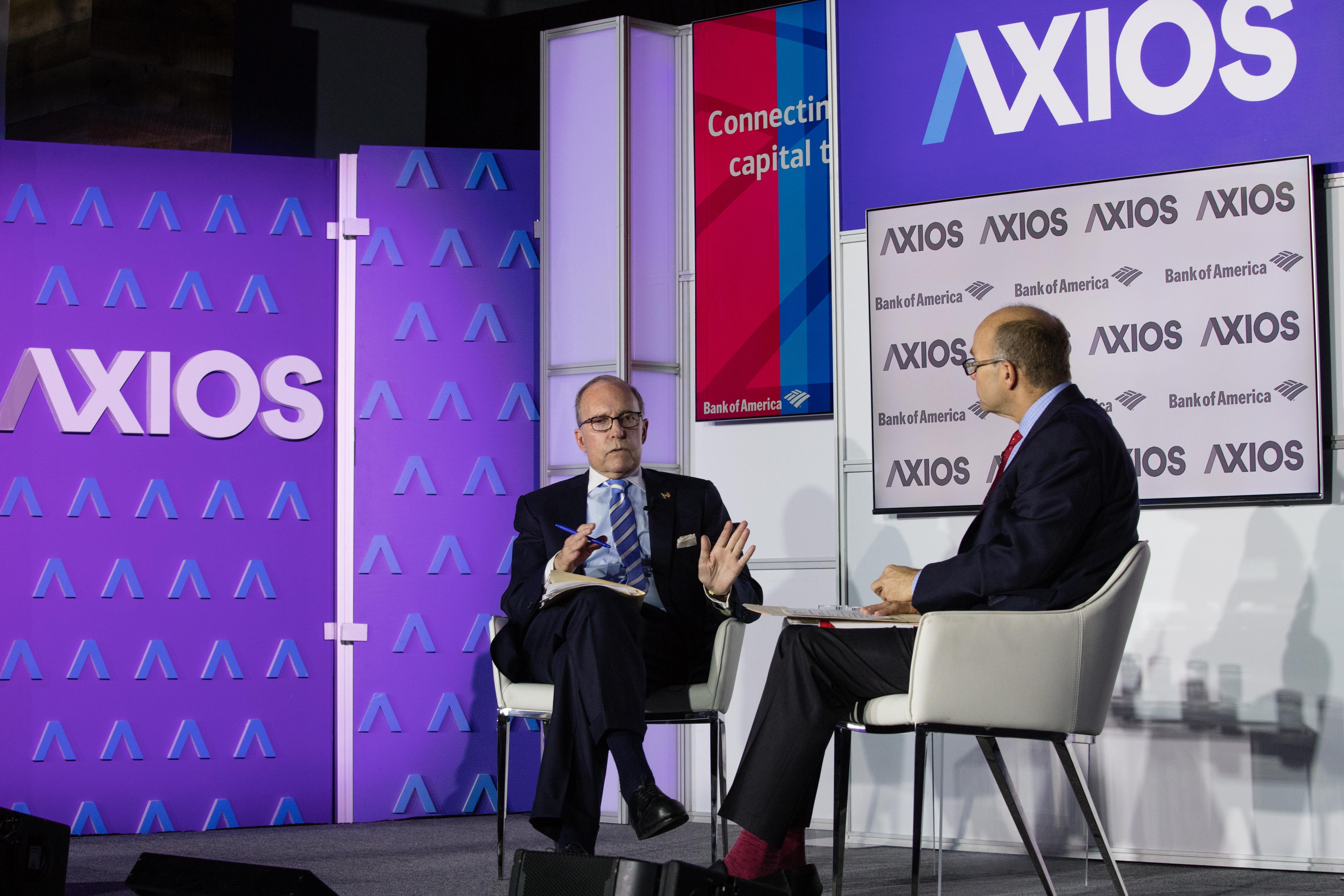 Takeaways from NEC Director Larry Kudlow
On China:
"I don't believe [the President] wants a trade war [with China]. I don't want a trade war."
"I believe trade deals are good things, but, China has to reform its system. They've been behaving like a third-world country."
🌈➡️💰: "If you can get through this process, with China [...] then, at the end of that rainbow you're going to have economic growth."
Why it matters: Kudlow is pushing for China to lower its trade barriers in the wake of Trump's announced tariffs on Chinese products that signaled a potential trade war.
On NAFTA:
On getting a better deal: there's a "51-49" chance.
Why it matters: President Trump has walked back from his original threat to pull out of NAFTA entirely. His adminisitatrion is now working to cut a better deal in the U.S.'s favor but the odds aren't great, according to Kudlow.
Go deeper: Larry Kudlow puts faith in Trump-Xi "bromance"
Thank you to Bank of America for sponsoring this event.
Go deeper