Women surging in Democratic politics for 2018, 2020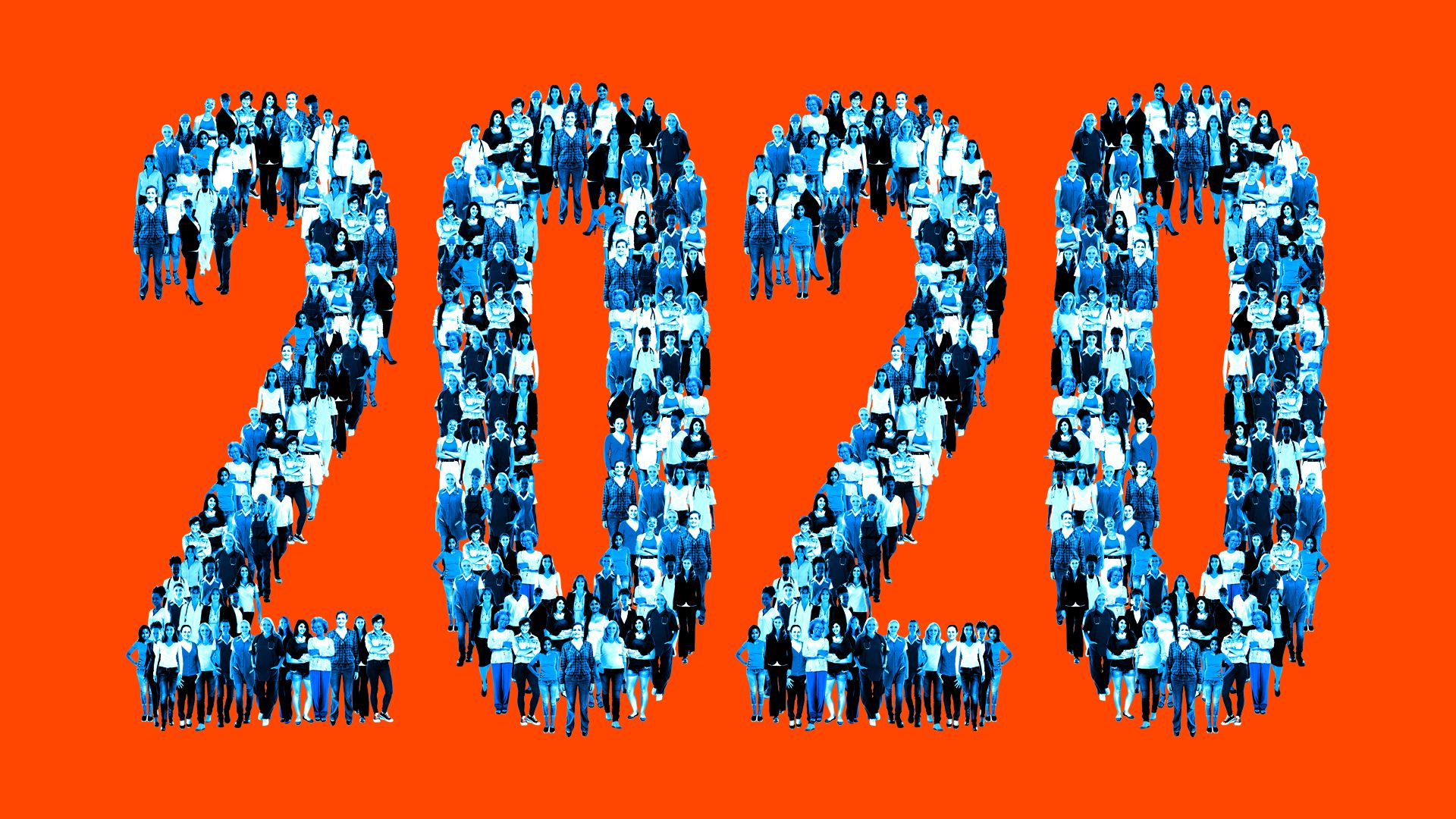 The biggest trend in midterm Democratic politics is women kicking ass, a sign of energy and momentum for women presidential candidates in 2020.
Why it matters: Women are proving to be the most powerful political force in the country right now. Democrats are already crushing it with women, advancing them to congressional general elections all across the country.
2020 watch: Sens. Elizabeth Warren, Kamala Harris, Amy Klobuchar, and Kirsten Gillibrand could all end up on the Democratic presidential primary debate stages next cycle. Even Oprah Winfrey was rumored for 2020 (though she's since denied it).
The state of play: The #MeToo movement showed the world why there needs to be more women leaders. President Trump unleashed a wave of women who are motivated to run for office in opposition to him and the GOP agenda. There are already at least five Democratic women rumored to be considering a 2020 run, so it's likely that women will be a leading voice in crafting the party's agenda in 2020.
What we're hearing:
Cook Political Report's David Wasserman writes that one-third of the way into midterm primaries, "Dem House primaries are coming to be defined by women trouncing men."
An incredible stat, via Wasserman: In the 65 Democratic primaries so far with at least one man and one woman, and no incumbent, women defeated men in 45 races; men defeated women in 18.
Cecile Richards, who stepped down April 30 after 12 years as president of Planned Parenthood, tells Axios: "Women are the most powerful political force in the country — as voters and activists and now candidates. We saw that in Virginia and Alabama just this past year."
Richards, who hasn't ruled out running for office, adds: "In 2016 the Democratic Party rang a bell that can't be unrung when it nominated a woman. I expect there will be not just one but many women candidates in 2020, and that 2016 will likely be the last time an open Democratic presidential primary only has one woman running."
Neera Tanden, president of the Center for American Progress, told Axios: "Historically, women have voted for both male and female candidates and have not voted as a bloc for women. If that is changing it will mean a lot for the Democratic nomination for President in 2020."
Tanden adds the potential 2020 female candidates "all may benefit from women voting more for women, and then their messages on behalf of women will matter as well."
Amy Walter, national editor of Cook Political Report, says that a key reason for women's success in this cycle is the desire for a fresh face and a break from the traditional political candidate mold: "It's not just being a female."
Walter emails: "While ... the election of Trump and the #MeToo movement have mobilized women voters and made women candidates more appealing, ... their 'outsider' appeal is just as important."
"Many of the women who have won primaries are first-time candidates, many of whom were motivated to run in the wake of the 2016 election."
"[L]ots of voters ... relate to their stories and respect their passion to turn anger/fear/frustration into action."
"Democratic primary voters are looking for the opposite of Trump," said a Democratic strategist involved in various races across the country. "A progressive woman is a good vessel for that."
The other side, from a former Obama staffer: "1992 was The Year of the Woman, but we elected Bill Clinton. ... It's very possible Trump awakened a beast that cannot be tamed, but Democrats shouldn't assume women candidates will be inherently more competitive."
By the numbers:
Nearly half of all Democratic nominees for the House during the midterm cycle are women (they're only 7% of all GOP nominees).
EMILY's List, which endorses pro-choice, progressive women candidates, is investing tens of millions in 2018, and has already seen success from Texas to Pennsylvania.
Flashback: There were 297 women's marches in states that Trump won in 2016, and the global marches just after his inauguration are considered the largest one-day protest in history.
Be smart: Remember that women are better voters than men. In the past 10 presidential elections, the proportion of eligible women who voted exceeded the proportion of eligible men.
Our thought bubble: These primary results make Nancy Pelosi a better bet to be speaker if Democrats win the House. It's hard to see a new class of women lawmakers, powered by the uprising of women voters, allowing a woman to get the boot.
Go deeper