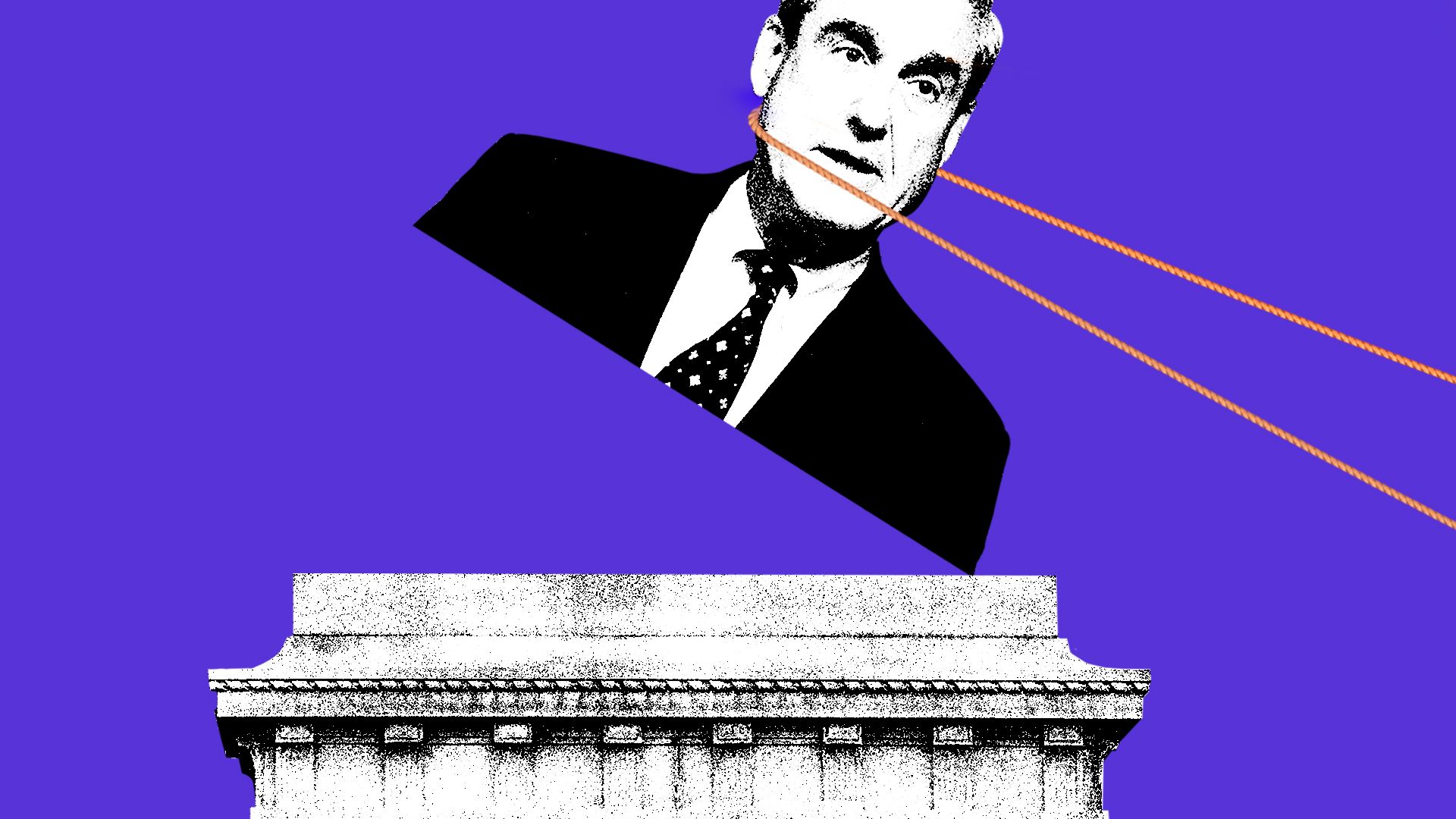 It's not just President Trump and his tweeter anymore. The anti-Robert Mueller chorus is growing slightly larger, and significantly louder, in an effort to discredit the Russia probe and its origin. 
The big picture: A motley crew of Clinton-era political stars — including Rudy Giuliani, Alan Dershowitz and Mark Penn — and a gaggle of pro-Trump House Republicans are hitting Capitol Hill, cable and the web to trash Mueller, the FBI and the media.
 Why it matters: Hour by hour, these voices try to chip away at the case against Trump and the justification for it all.
Polls show it works — wonderfully, among Rs. 
This powerful echo chamber is one of the few parts of Trumpworld that's perfectly in sync.
Inside the sabotage strategy ... Jonathan Swan points out that the White House legal strategy hasn't visibly changed:
The legal team's newest member — Emmet Flood, who represented Bill Clinton during his impeachment — is a top-flight, serious lawyer who's going about his business with complete discretion.
What has changed is the P.R./media strategy. We suddenly see this concerted effort — orchestrated by Trump, and conducted outside of the White House — to smear Mueller, muddy the waters, and make the investigation a red vs. blue issue.
We're already seeing public opinion polarize and harden. And if that happens, Trump wins.
This echoes the late '90s strategy of the Clinton White House against Ken Starr. 
A key victory for the chorus: The Justice Department tomorrow will hold a classified briefing about an FBI informant in the Russia probe, yielding to House Intelligence Committee Chairman Devin Nunes, who had threatened to hold Attorney General Jeff Sessions in contempt over a committee subpoena.
Sarah Sanders announced that in addition to Nunes and House Oversight Committee Chair Trey Gowdy, attendees will include FBI Director Christopher Wray, Director of National Intelligence Dan Coats and the Justice Department's Ed O'Callaghan.
"No one from the White House staff will attend," she said. And she said she doesn't expect any Dems.
Among the players:
At least 19 House Republicans backed yesterday's announcement of a resolution calling for a second special counsel to investigate "misconduct at the highest levels" of the Justice Department and FBI "with regards to FISA Abuse, how and why the Hillary Clinton email probe ended, and how and why the Donald Trump-Russia probe began."
Mark Penn, a former top strategist for the Clintons who is now president of the Stagwell Group, wrote in The Hill this week: "[T]he Mueller investigation became a partisan, open-ended inquisition that ... is a threat to all those who ever want to participate in a national campaign or an administration again."
Ari Fleischer, President George W. Bush's first press secretary, tweeted yesterday that he agrees with a National Review column arguing: "The Mueller investigation should be allowed to reach its natural conclusion, as should the DOJ's investigation of the FBI's conduct."
The Fox prime-time gang, especially Sean Hannity.
Be smart ... David Ignatius column in WashPost: "Trump is running a circus of distraction. But at the center of the ring remains Mueller, silent and unblinking."
Go deeper:
Go deeper