The showdown over a possible U.S.–China deal to save ZTE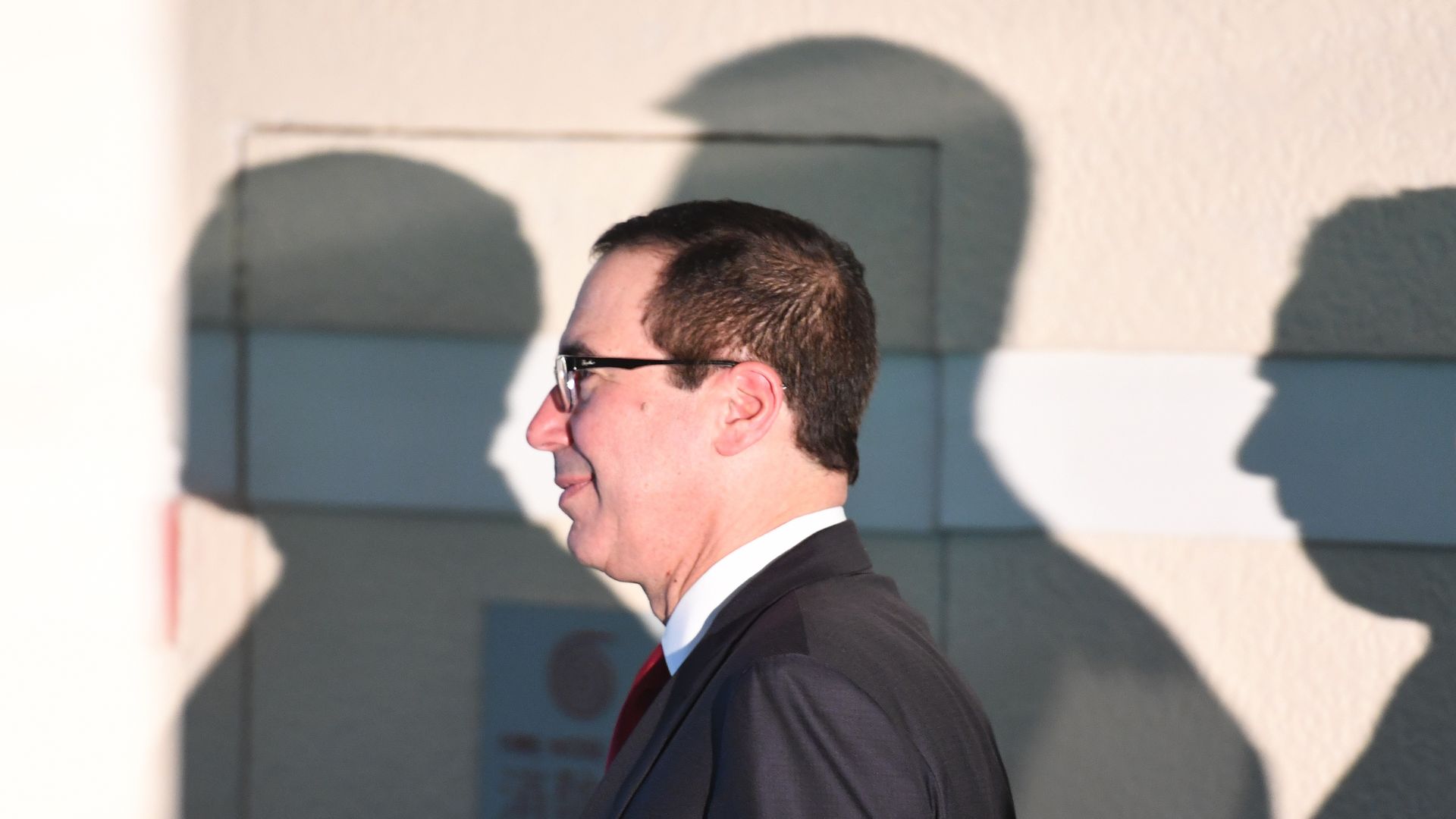 The U.S. and China are closing in on a deal to save Chinese phone maker ZTE, which was forced to halt operations after a U.S. sanctions onslaught, according to a Wall Street Journal report.
Yes, but: A bipartisan group of senators from the Senate Banking Committee today voted overwhelmingly for an amendment that would require the Trump administration to certify that ZTE had abided by U.S. demands before sanctions could be eased, per The Hill. That idea would still have a long road through Congress, but today's vote shows its popularity on both sides of the aisle.
The background: The Commerce Department's ban that effectively shut down ZTE was put in place due to the company's repeated violations of U.S. sanctions against Iran and North Korea. The Pentagon has also banned ZTE's phones from retail outlets on U.S. military bases due to concerns from intelligence agencies that the Chinese are using its devices to spy on Americans.
The details, per discussions WSJ had with people familiar with the negotiations in both countries: The Trump administration would lift the ban on American companies selling parts to ZTE while the Chinese company would make sweeping changes to its management and potentially pay large fines — though specifics are still being discussed.
1 big caveat: "The people cautioned that discussions are continuing and the agreement could still fall apart."
In response to a question, POTUS said there was no deal about ZTE. He said the media misreported stories about ZTE, but went out of his way to say he did not blame the reporters. "There is no deal. We will see what happens."
However, Treasury Secretary Steven Mnuchin spoke about ZTE during a Tuesday hearing in front of the Senate Appropriations Committee:
"This was not a quid-pro-quo or anything else. This was merely President Xi asking President Trump to look into this, which he's done. Any changes to this will fully support the mandate of making sure our sanctions and our technology are protected ... The objective was not to put ZTE out of business. The objective was to make sure that they abide by our sanctions programs."
And Congress hasn't been quiet in speaking out against any potential ZTE deal, especially after the Senate committee's decision:
Senate Minority Leader Chuck Schumer, per The Hill: "If the president and his team won't follow through on tough sanctions against ZTE, it's up to Congress to ensure that it happens. ... Both parties have come together today to strongly rebuke ZTE and the administration's soft approach."
And Marco Rubio spoke out independently on Twitter this morning: "But this is too important to be over. We will begin working on veto-proof congressional action."
Go deeper: The state of play: A Trump-Rubio rematch on China and ZTE.
Go deeper