Apple may land in North Carolina, not Northern Virginia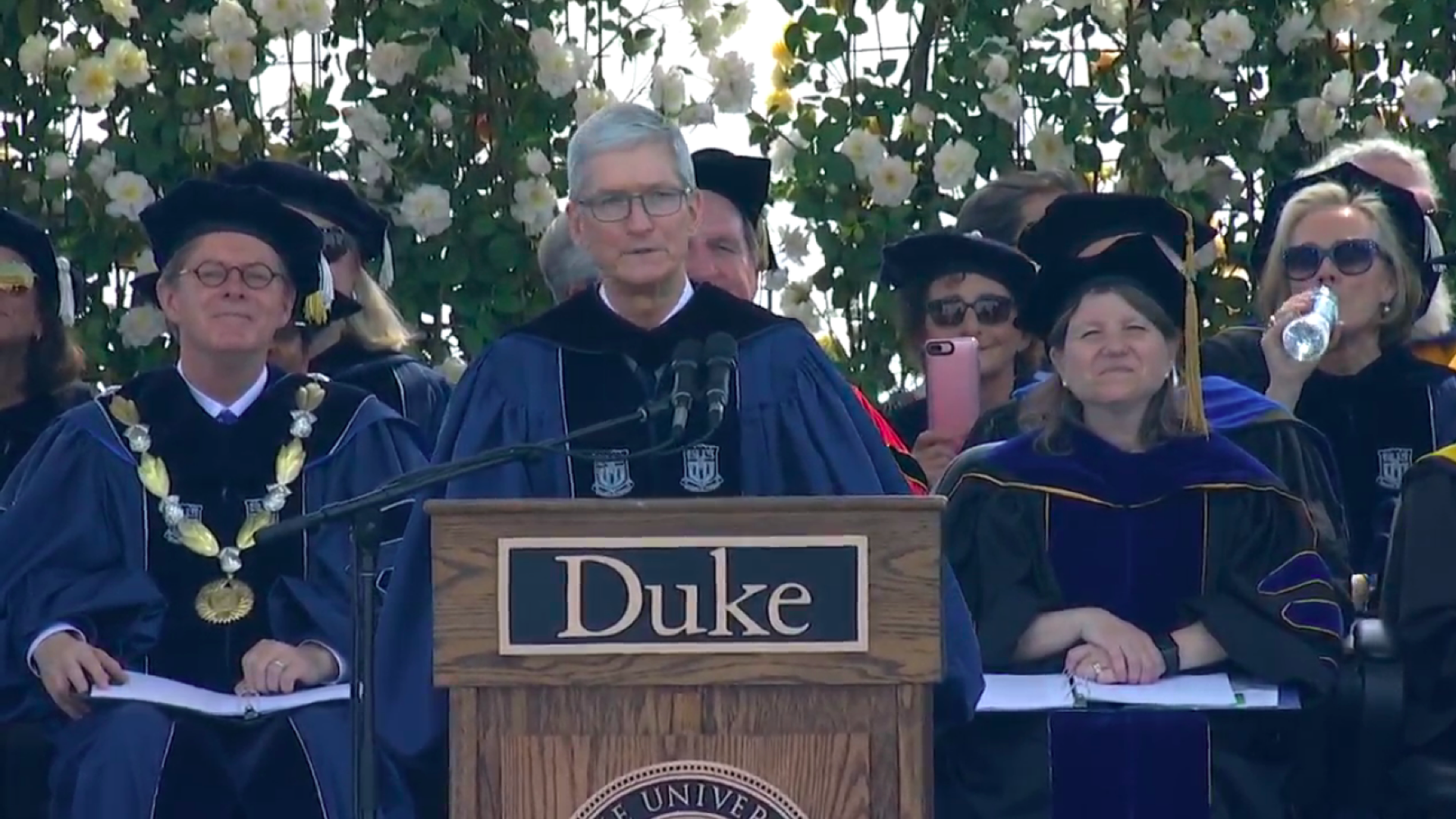 Although a Washington Post story suggested Apple was eyeing Northern Virginia for a new campus, another report (from WRAL) says a move to North Carolina is already "a done deal."
What's next?: The only remaining hurdle for closing on the Research Triangle Park location, according to the report, was for state legislators to pass some tax breaks as an incentive for Apple.
Why North Carolina: It's already home to a bunch of high tech companies, including IBM and Lenovo, has an educated — and diverse — workforce and is close to a number of top universities. Tim Cook is also a Duke alum and gave the school's commencement address on Sunday.
But what about Virginia?: A careful read of the Post piece notes that Northern Virginia officials were pitching Apple on the merits and possible locations. That almost certainly happened in many locales. But unlike Amazon's much-hyped hunt for a second headquarters, Apple didn't have a public bidding contest. Even the cities under consideration by Apple didn't necessarily know they were.
What's at stake: Apple said in January it was looking to build a new corporate campus in a city outside of California or Texas. (Apple already has around 6,000 people in Austin.)
Unlike with the Amazon deal, Apple isn't planning a second headquarters — just another large center of operations. It will be interesting to see what functions Apple puts there. Initially the company mentioned technical support as one area, but clearly there's a lot of other possibilities.
Go deeper