Twitter: New approaches reducing abusive content by 4-8%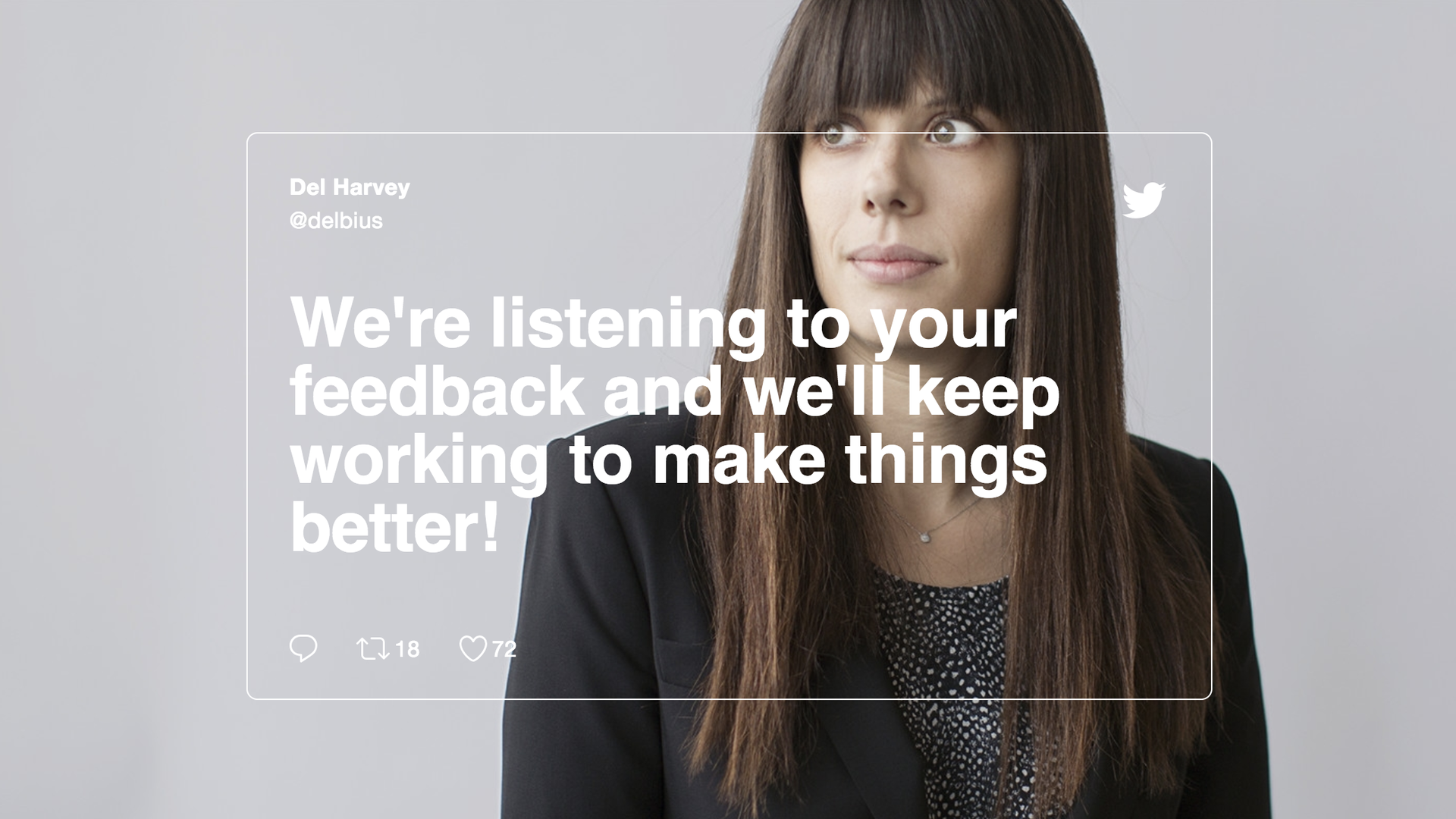 Twitter plans to less prominently feature potentially abusive comments, a move it says shows promise in helping combat the impact of "trolls" on its site.
Why it matters: While social networks are under fire for a variety of issues, Twitter has been particularly criticized for its lack of ability to keep abusive posts off its site despite repeated promises to improve.
The company plans to use a range of factors in deciding how prominently (or not) to include particular tweets in search results and reply mentions.
The new approach weighs factors such as whether an account has verified itself with an e-mail address, whether a user often tweets at people who don't follow them and when a person has signed up for multiple accounts at the same time.
"In our early testing in markets around the world, we've already seen this new approach have a positive impact, resulting in a 4% drop in abuse reports from search and 8% fewer abuse reports from conversations," Twitter said in a blog post on Tuesday. "That means fewer people are seeing Tweets that disrupt their experience on Twitter."
Go deeper