GOP warning signs in California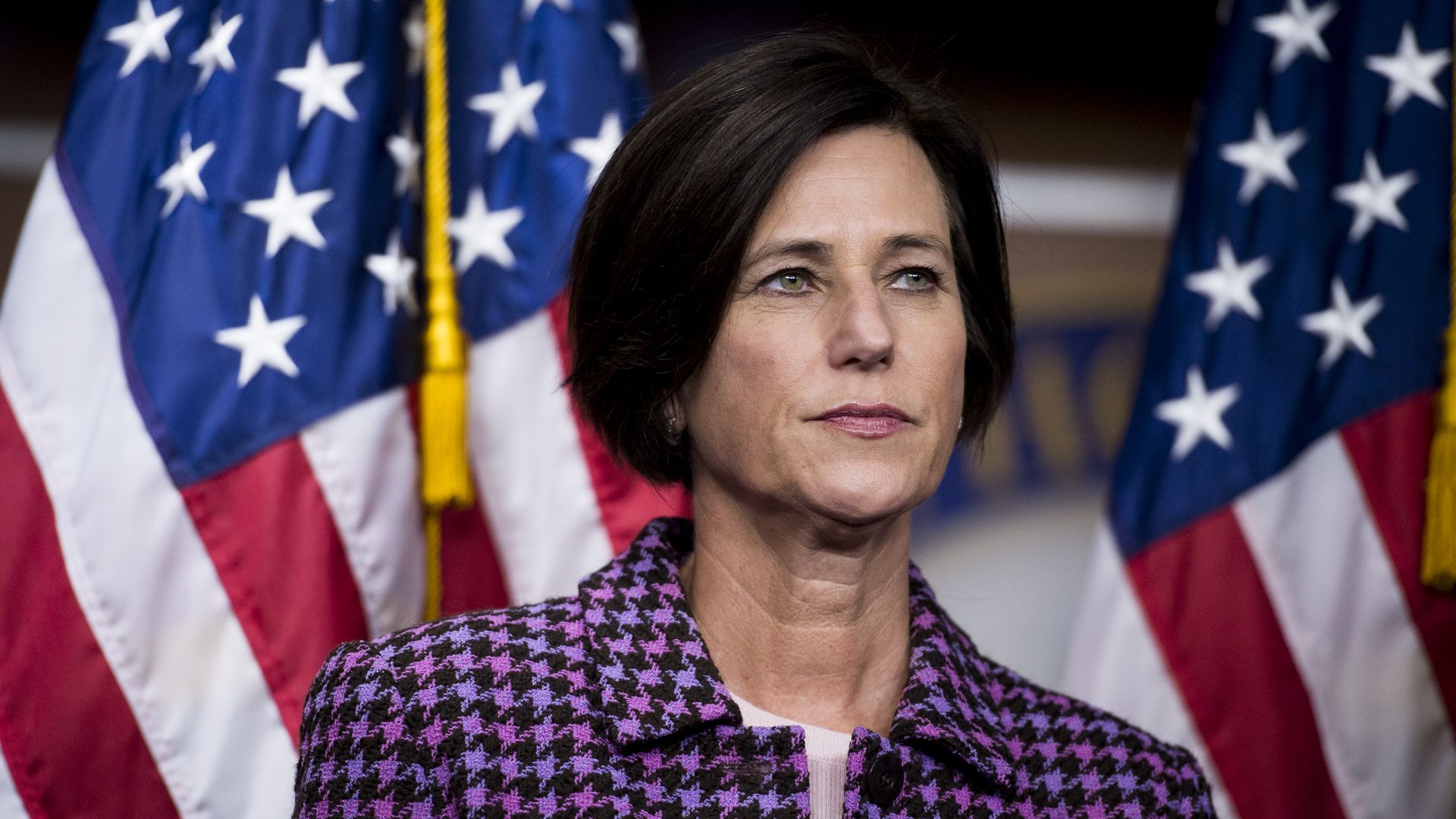 California Republicans like Rep. Mimi Walters are feeling more hopeful about holding onto their seats come November, reports Politico's Rachel Bade. They're banking on President Trump's rising approval rating (42% across the U.S.) and their work to repeal the state's gas tax.
Yes, but: A closer look at California's politics by party affiliation show potential signs of trouble for the GOP.
California Republicans' warning signs:
The president's approval rating in California was just 29% throughout 2017.
The number of registered Republicans in the state has reached an all-time low (25%), per data from the CA secretary of state. And Orange County's registered Republicans have consistently declined to 37% from 43% in 2010.
Half of California residents are non-Hispanic white, less than the country's demographics, per Gallup. And only 47% of residents belong to a church or synagogue, compared to 56% of adults across the U.S.
What they're saying: Democrats argue California's shifting demographics (particularly in places like Orange County, Walters' district) and liberal attitude, as well as the GOP tax law's effects on state and local deductions, won't make it easy for Republicans in the fall.
The other side: Rep. Walters maintains there is still reason to be hopeful. "I got 37,000 more votes than President Trump did," she told Politico. "That means that the people in the 45th district identify with the policies that I support and support me because I'm in line with what they believe in."
Go deeper: Republicans are nearly outnumbered by independents in California
Go deeper