Midterms begin today: 5 sobering stats for the House GOP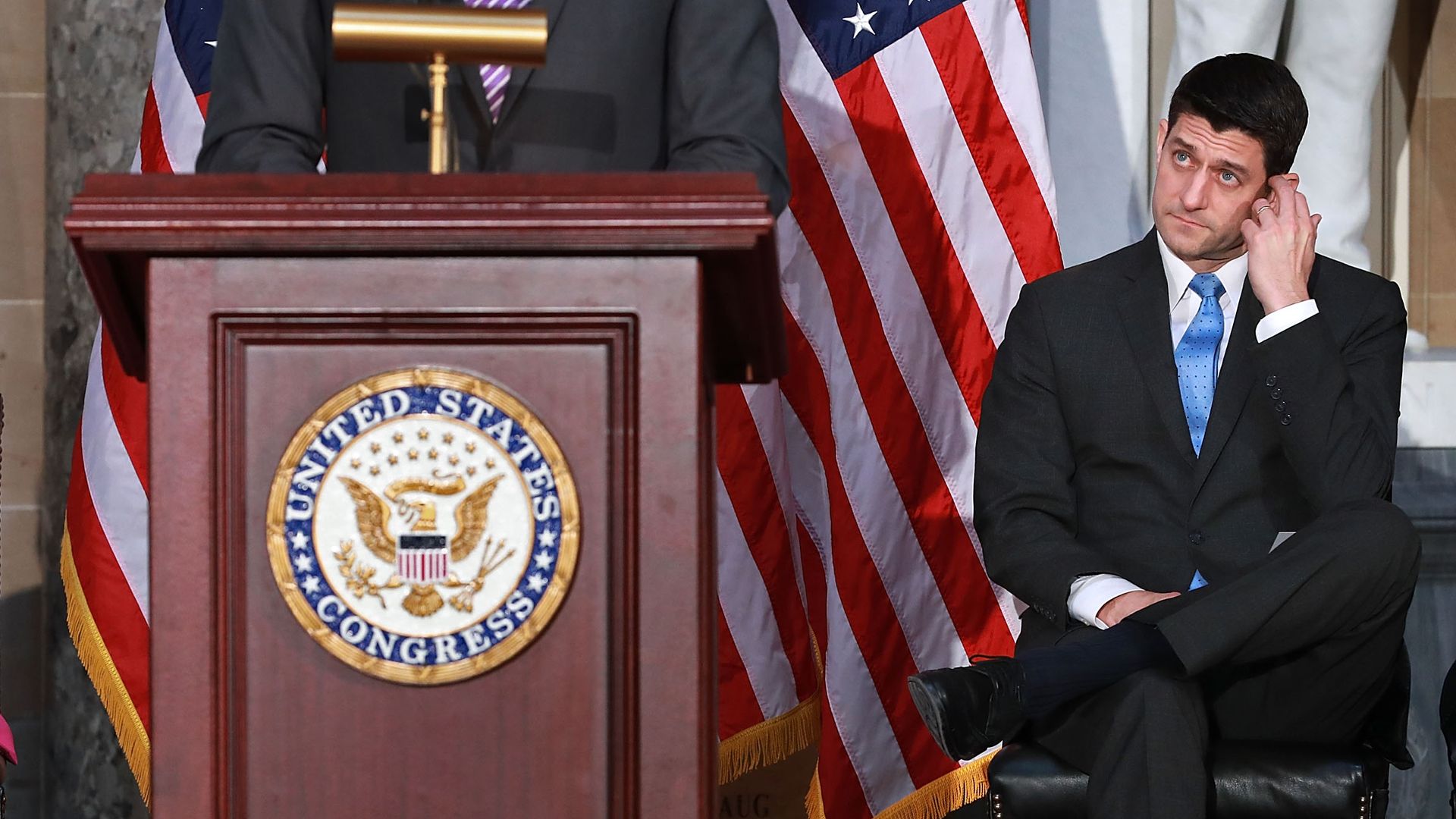 As midterm primaries kick into high gear today, here are five signs (all Real Clear Politics averages) that the current headwinds for House Republicans could turn into a throw-out-members wave.
The bottom line: When a party is this badly under water in national sentiment and perception, individual candidates have a hard time distancing or distinguishing themselves. That's why a wave is apparent so early — 182 days before Election Day.
The state of play: Today's primaries are in Indiana, North Carolina, Ohio, and West Virginia. Per The New York Times' election calendar, there are a number of competitive House races on the line. But much of today's news is likely to focus on the Senate:
Three of those states have a vulnerable Democratic senator up for re-election (Joe Donnelly, Indiana; Sherrod Brown, Ohio; and Joe Manchin, West Virginia).
And President Trump has already waded into the West Virginia primary, telling GOP voters that electing demagogic Don Blankenship would guarantee Manchin's re-election.
Go deeper: Why the Senate election map is so bad for the Democrats.
Go deeper