Cheddar launches on Snapchat with focus on business news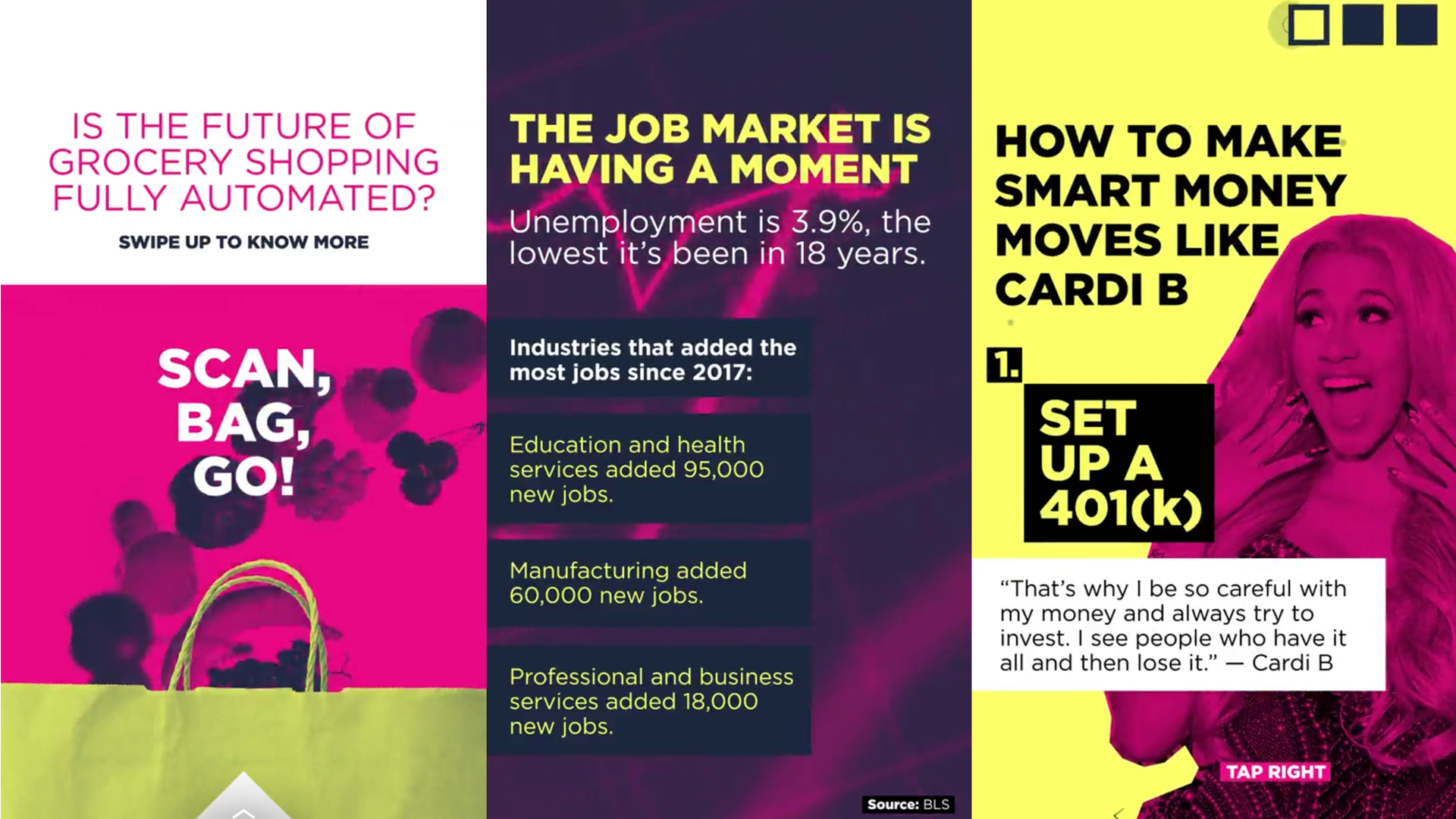 Cheddar, the streaming video network dubbed the "CNBC for millennials" is launching its own business-focused news channel for Snapchat Discover.
Why it matters: It's the latest addition to the two-year-old video company's growing portfolio of digital distribution partners. In the past two weeks, Cheddar has launched new distribution partnerships with Snapchat, YouTube TV, Hulu, Altice, and the news section of The Roku Channel.
Cheddar will release a new "Publisher Story" on Snapchat Discover every morning at 6 a.m. ET. It will focus its coverage on personal finance, career news, innovative business news, and cryptocurrency.
"I think our partnership with Snap and being on their platform is a BIG part of us building the #1 financial/business news brand for centennials," says CEO and founder Jon Steinberg. "It is WHERE that audience lives."
The bigger picture: As one of the first full-time digital streaming news networks, Cheddar's business model is to expand its distribution as quickly as possible to build its brand while it remains ahead in the space. Many legacy and digital-first text-based news outlets are now racing to catch up and building live shows on social media or on-demand shows for streaming networks.
Our thought bubble: As Axios noted previously, while Cheddar's exact audience numbers are unknown, it's hoping a wide array of video distribution partners will help broaden its reach amongst younger generations that are "cutting the cord," or ditching their cable packages for cheaper, digital bundles.
Go deeper