Scoop: NRCC gears up for midterms media blitz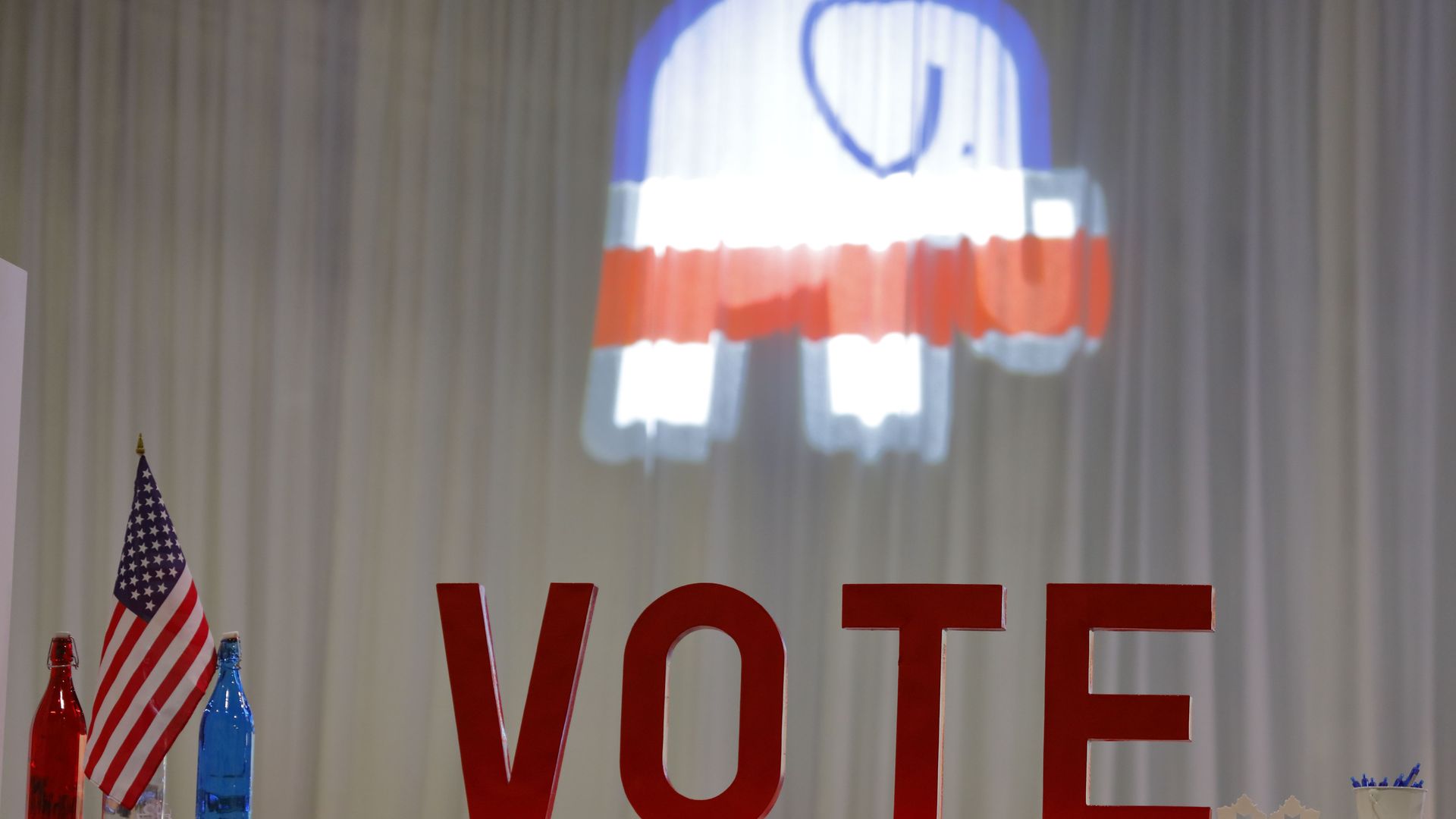 The National Republican Congressional Committee (NRCC) gave Axios the details behind its $60.2 million buy on initial ad reservations in 13 key cities ahead of the 2018 midterm elections.
Why it matters: This is a massive ad spend for an outside group this early on in the election cycle, and comes right on the heels of the Congressional Leadership Fund's $48 million announcement earlier this month — signaling just how competitive these conservative groups anticipate this election cycle to be. The 13 target cities reveal which House Republican seats conservatives are most concerned about.
Be smart: The NRCC was extremely strategic in the cities it's digging its claws into.
A senior advisor at NRCC told Axios that they didn't specifically name the districts they're reserving, like CLF did, because they don't want to tip their hand in where they're spending.
But when you compare the cities they locked in against the 30 districts CLF reserved, it's clear the NRCC is filling the holes needed to light up certain districts they know will respond well to aggressive advertising — like a chess game.
Their strategy: $46.3 million will be spent on television/media ads, $10 million on digital, and $4 million on polling.
Their targets: Philly ($7.8 million); D.C. ($6.4m); Minneapolis ($6.4m); Miami ($3.2m); Pittsburgh ($3.8m); Detroit ($5.7m); Tucson ($1.94m); Las Vegas ($3.6m); San Antonio ($1.8m); Denver ($1.8m); Sacramento ($1.48m); Albany ($1.2m); and California's San Joaquin Valley ($1.2m).
Between the lines: Some of the key districts they're targeting are to defend seats held by incumbent House Republicans in districts Hillary Clinton won in 2016, like Reps. Barbara Comstock (VA-10, i.e. their D.C. buy)and David Valadao (CA-21). But they're also planning to play a good amount of offense against Democratic Reps., like Jacky Rosen (NV-03) and Ruben Kihuen (NV-04).
The bottom line: The NRCC is dropping big money in places they think the majority is either won or lost. Unlike CLF's buy, which is mostly defensive in areas with incumbents up for reelection, about a third of the NRCC's targeted districts have candidates it plans to attack.
Go deeper: No Trump Zone: Only two of 23 vulnerable Republicans want him
Go deeper