The anti-robot uprising is coming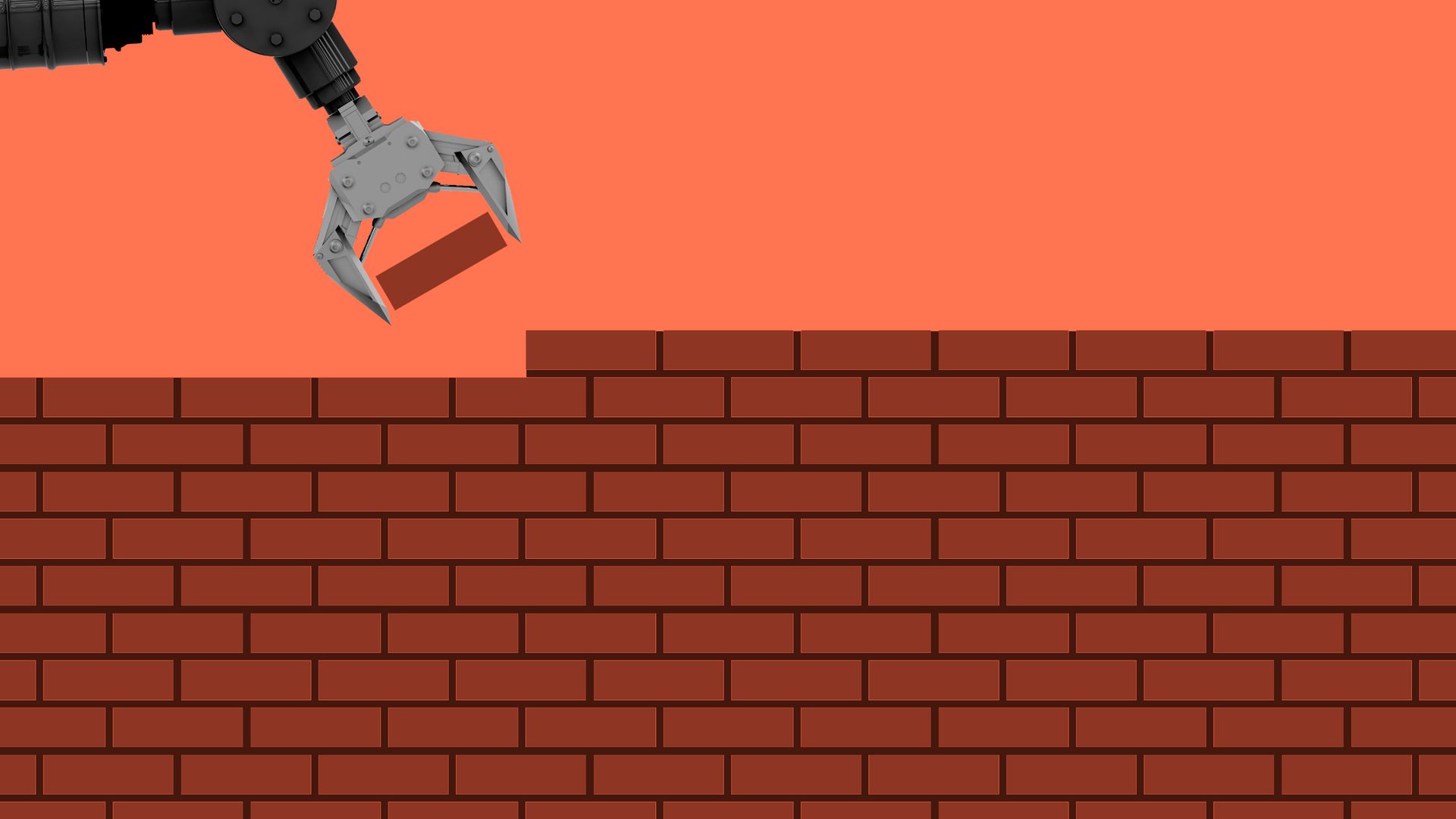 "Automation anxiety" is likely to trigger popular resistance to robotization, Carl Frey, a leading researcher on the future of work, tells Axios.
Quick take: Frey is the co-author of among the most influential papers in the current obsession with automation, a 2013 study that said AI could swallow 47% of U.S. jobs. His paper — along with the two-year-old populist movement across the West — is the primary reason for the nervousness in Washington and other western capitals over robots and AI.
Why it matters: We are already seeing agitation in the U.S. and Europe over the big tech companies. Now, Frey describes the visible shoots of an added uprising against robotization:
In a draft paper he co-authored in October, Frey linked automation anxiety and Trump's 2016 election: Support for Trump was greater in areas of relatively high adoption of robots. And lower adoption would have swung Michigan, Pennsylvania or Wisconsin to Hillary Clinton.
In a study by Pew Research last May, 72% of those surveyed said they were worried about automation.
Andrew Yang, a New York technologist, has predicated his presidential candidacy on ringing the alarm about AI and robots.
What resistance may look like: In the Industrial Age, Frey said, people rioted against automation. This time will be different, he said. "Now people have political rights and can vote against automation," he said.
The bottom line: "What form resistance will take, I have no idea," Frey said. "But if the record is any guidance, there will be resistance. The tendencies show there will be."
Go deeper: In August, Frey pushed back against researchers attempting to poke holes in his 2013 paper that he wrote with fellow Oxford University Professor Michael Osborne.
Go deeper