The bad blood between Trump and California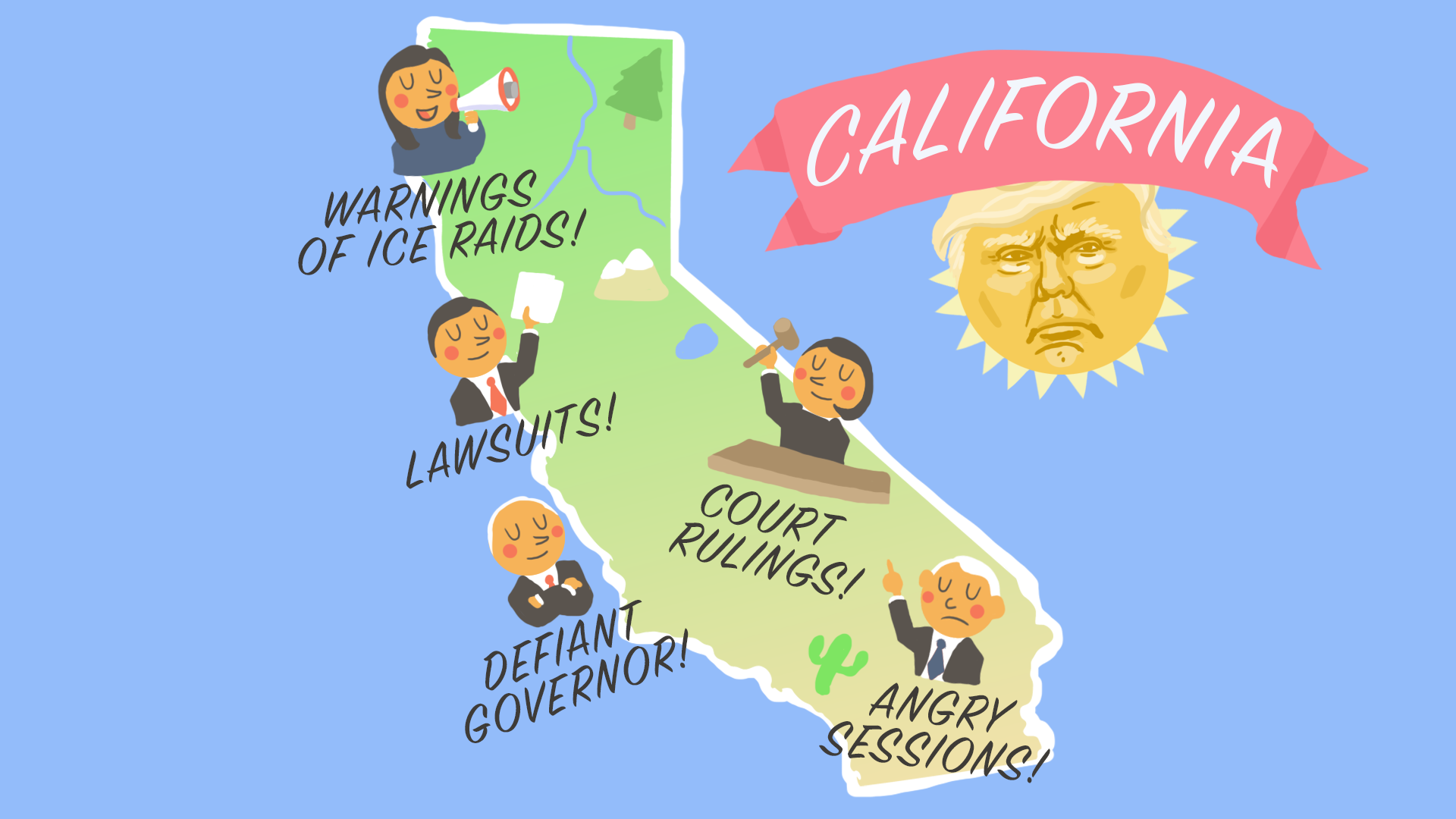 The Trump administration is going to war with California. And it's just getting started.
Why it matters: The bluest state in the U.S. has managed to wield the power of the courts to impede the President's agenda on immigration, the environment and more. And the White House and Jeff Sessions are fighting back. 
The latest: This week, California Governor Jerry Brown agreed to accept the Department of Defense's funds to send additional National Guard troops to fight "transnational crime," although he was careful to clarify they would not necessarily be sent to the border — as President Trump has called for.
Lawsuits
California Attorney General Xavier Becerra has filed 31 lawsuits against the Trump Administration, with 15 legal victories, according to Becerra's office. About half of the lawsuits are over environmental issues, but suits also address issues ranging from immigration, birth control, the transgender military ban and student rights.
"We're not looking to pick a fight but when the White House threatens our values, we're ready!"
—
California AG Becerra
Injunctions
Federal judges in district and appellate courts in California have ordered and upheld nation-wide injunctions, blocking the Trump administration from:
Other injunctions have blocked the Trump administration's actions on birth control access, the transgender military ban and environmental protections.
Oakland
The heat was turned up between California and the Trump administration after Oakland Mayor Libby Schaaf issued a warning to citizens of an impending ICE raid in the area, infuriating Sessions.
In a speech announcing DOJ's first lawsuit against California, Sessions personally attacked Schaaf, saying:
How dare you needlessly endanger the lives of law enforcement just to promote your radical open borders agenda
On Friday, DOJ sent a letter to Schaaf asking for information about Oakland's sanctuary policies which could be in violation of federal law. DOJ "will not tolerate this intentional effort to undermine public safety and the rule of law."
Marijuana
Three days after marijuana became legal in California, Attorney General Jeff Sessions rescinded the "Cole memo," which allowed states to legalize or decriminalize marijuana without federal interference despite federal law banning the use of marijuana.
Go deeper