Trump's budget "undo" button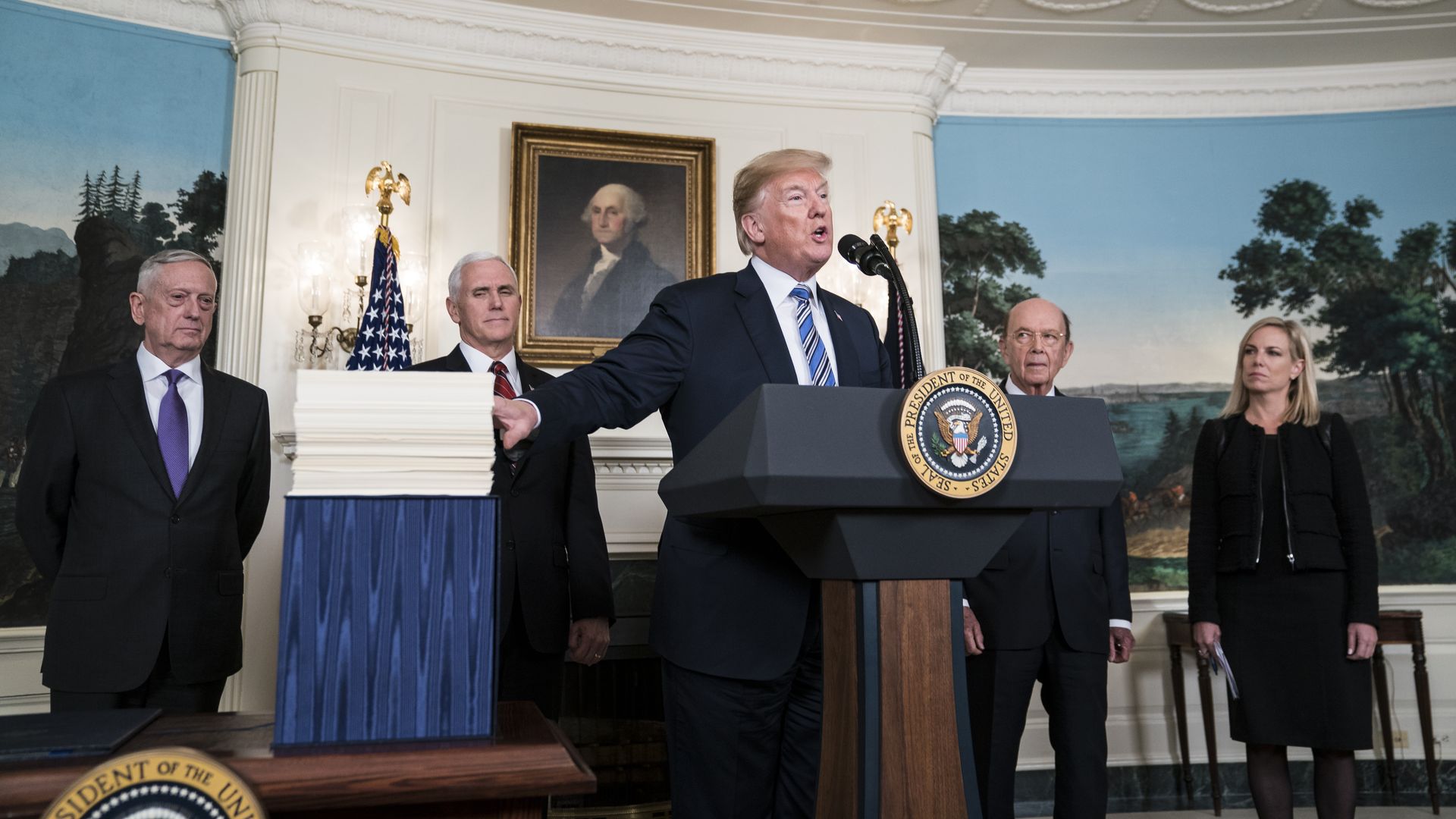 President Trump may try to hit "undo" on a slice of the $1.3 trillion spending bill that he signed last month after threatening a veto, and now regrets.
The big picture: Republican aides in the House and Senate tell me they're working with the White House on a possible plan to rescind billions of dollars — and perhaps tens of billions.
One possible target: foreign aid.
The proposal may not be ready for a couple of weeks, the aides said.
Conversations have included a target up to $60 billion, but Republicans on the Hill say it would need to be less than that.
A GOP source: "The idea generally is one that congressional leadership is taking seriously, reviewing, and supportive of. It's unlikely Congress would be able to pass a $60 billion rescission. A smaller rescission is possible."
What Jonathan Swan is hearing: Senior officials have been working with Trump to ensure that history doesn't repeat itself the next time he has to sign a spending bill, at the end of September.
They have been working to ensure he doesn't feel blindsided by bad TV coverage from conservative opinion hosts — which White House officials viewed as unfair and in some instances, flatly inaccurate.
Politico noted: "Democrats slammed GOP leaders and the White House for floating the rescission package right after pushing through a budget deal, saying Republicans were simply reacting to negative news coverage by conservative outlets."
Be smart: Negotiations on a spending "undo" would be delicate because some Republicans on the Hill view the proposal as an effort to help Trump with his 2020 reelection, while giving them more 'splaining to do in this year's midterms.
A GOP aide told me the process could "pit R against R": "It just makes in-cycle members take a tough vote. ... This deal was painfully put together. ... Would reopen the wound."
Go deeper