Facebook blitzes the press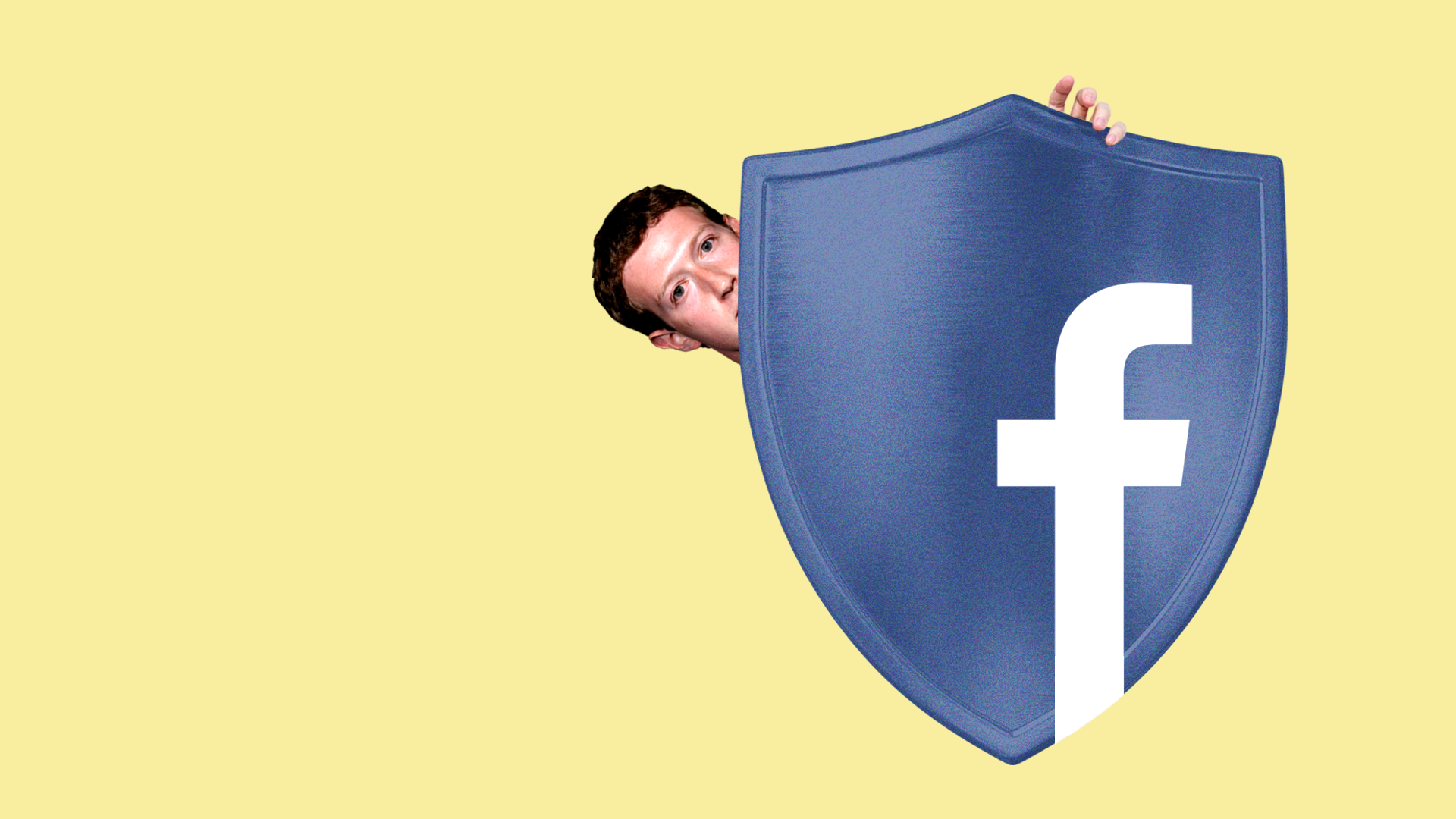 Facebook is conducting a press blitz that's unprecedented for the company as it prepares for CEO Mark Zuckerberg's debut appearance before Congress next week. The once media-shy Zuckerberg has given numerous interviews and took an hour-long Q&A with reporters Wednesday. Top lieutenant Sheryl Sandberg is all over television, and the company has been flooding reporters' inboxes with new privacy-centric changes.
Why it matters: By rolling out privacy updates and interviews with apologetic executives, the company is trying to give Zuckerberg material he can use to save himself when he faces fired-up lawmakers. But the new revelations about the scale of Facebook's privacy scandals are giving critics on Capitol Hill more to work with, too.
What they're doing: Creating a highlight reel of privacy and accountability improvements for Zuckerberg to play for lawmakers next week.
Reining in the ways that third parties can access its data.
Cracking down on Russian operatives. The company said on Tuesday that it had removed accounts, pages and ads associated with the troll farm Internet Research Agency from both Facebook and Instagram.
Clarifying privacy settings, and creating a page for users to see a birds-eye view of their data.
Updating its terms of service to spell out more clearly what data its services collect.
The company is also trying to minimize any surprise disclosures that Zuckerberg could be forced to reveal at the witness table. For example, it released on Wednesday the official number of users (as much as 87 million) that could have had their data exposed in the Cambridge Analytica fiasco and hinted that an even vaster number of users could have been subject to similar privacy abuses.
The executives are testing their messages ahead of the big day:
Zuckerberg said on a call with reporters on Wednesday that lasted nearly an hour that the company "didn't take a broad enough view of what our responsibility is and that was a huge mistake. It was my mistake." And, he said, he can fix it.
Chief operating officer Sheryl Sandberg, who has already appeared on CNBC after the Cambridge Analytica story broke, will appear on NBC's Today Show, Fox News, PBS, NPR and Bloomberg this week.
Between the lines: Zuckerberg's challenge is to avoid the screw-ups of other corporate executives called to account on Capitol Hill. That includes coming across as defiant, as Bill Gates did defending Microsoft in the heat of his firm's '90s antitrust battle, or tone deaf, like the auto executives who flew private to D.C. seeking a bailout.
A Facebook source tells Axios that viewers and readers are likely to hear less from the chief executive as next week approaches: "His focus will be preparing for testimony."
Go deeper