Zuckerberg: Facebook made a "huge mistake" — but I can fix it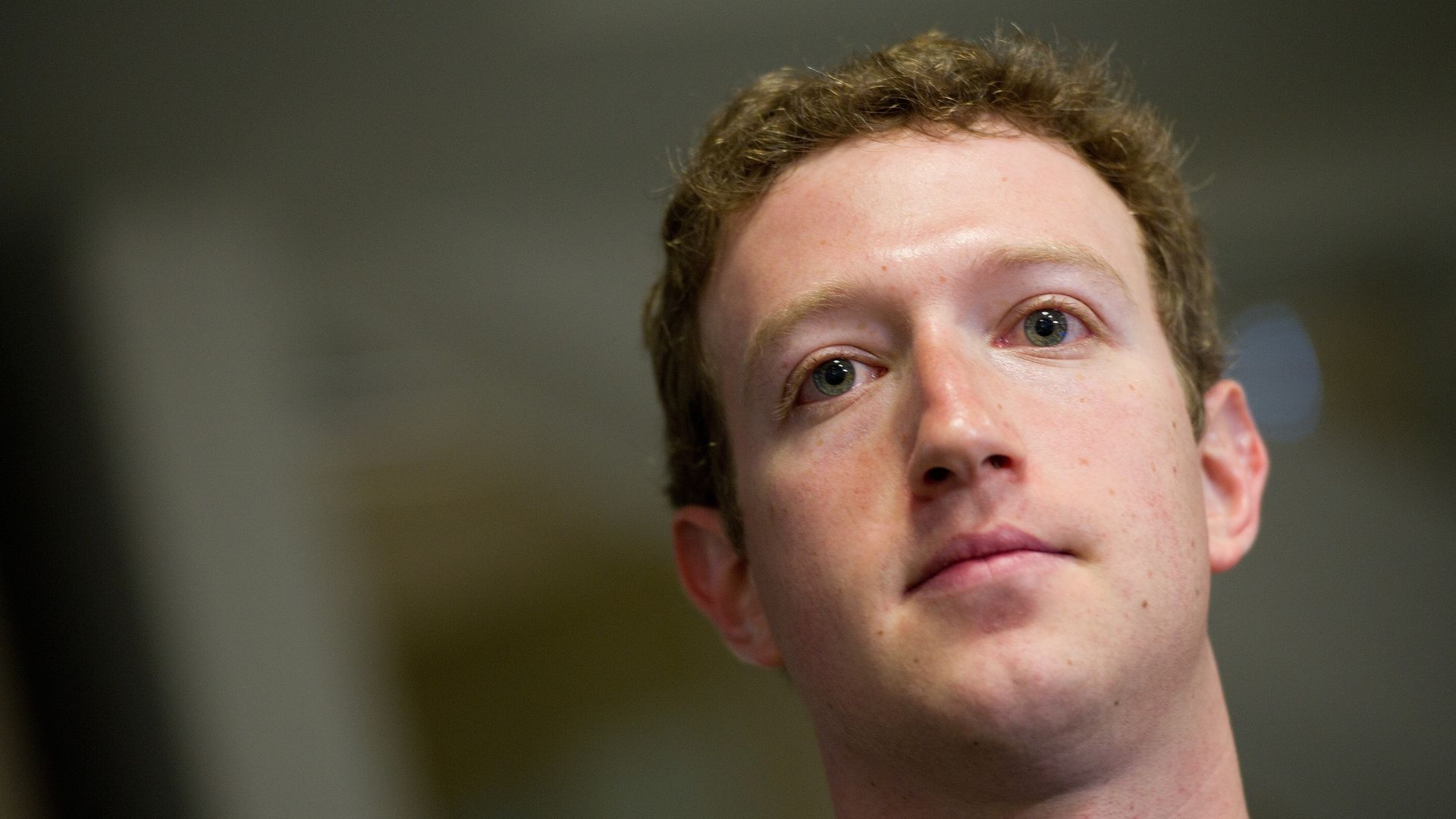 Facebook CEO Mark Zuckerberg acknowledged a range of mistakes on Wednesday, including allowing most of its two billion users to have their public profile data scraped by outsiders. However, even as he took responsibility, he maintained he was the best person to fix the problems he created.
Why it matters: Zuckerberg is under unprecedented pressure after the Cambridge Analytica data scandal, which lawmakers will grill him about when he testifies before Congress next week. "We're probably a year into a massive three-year push," he said. "These are big issues."
What he's saying:
Zuckerberg is "quite confident given our analysis" that no more than 87 million were affected by the Cambridge Analytica scandal. Zuckerberg said it could be less.
Most of Facebook's users could have had data from their public profiles scraped by third parties.
He's not going anywhere. Asked if the board discussed that he should step down as chairman, Zuckerberg replied, "Not that I'm aware of." And asked if he was the best person to run the company, he said yes.
He hasn't fired anyone during the Cambridge Analytica fallout. "I started this place, I run it, I'm responsible for what happens here," he said.
The company is weighing its legal options against Cambridge Analytica. "What we have said and they've agreed to is a full forensic audit of their systems so we can get those answers," he said, but that won't happen until after the U.K. government and IPO finish their investigation.
Facebook "worked hard" to comply with a 2012 Federal Trade Commission settlement that requires the company to abide by certain privacy promises.
Zuckerberg said that contrary to a Reuters report, the company is open to offering features similar to those covered under GDPR, the sweeping European privacy regulation that will go into effect in May. "The reporter asked me if I was planning on running [privacy] controls across the world and my answer was yes," he said. "Will it be the exact same format? Probably not."
Financial impact: The chief executive claimed he has yet to see a meaningful decline in users, usage or advertising. "I don't think there's been any meaningful impact that we've observed," he said. "But look, it's not good. I don't want anyone to be unhappy with our services."
The bigger picture: Before Zuckerberg spoke to reporters, Facebook announced a crackdown on third-party access to its data and said that up to 87 million users' information might have been passed along to the Trump-linked Cambridge Analytica.
What's next: Zuckerberg will testify before a key House panel next week.
Go deeper